It's best to learn how to collect email addresses from Facebook group if you truly want to "own" your audience.
Being independent of Facebook allows you to establish a direct connection with your followers. This is because Facebook controls all interactions between you and the group members. It also reduces risks if Facebook puts algorithmic changes in place that affect your group's operations.
It's advisable to plan your audience expansion around any catastrophe. Concentrate on expanding something you already own in light of these risks. You own the list you create when you gather email addresses.
Along with their group membership, having someone's email address increases the likelihood that they will see your content and promotions. Although many group members don't engage, they might still be interested in you, your material, and your items.
This article covers how to collect emails from Facebook groups. It's an essential topic for anyone trying to market their brand.
Why Facebook?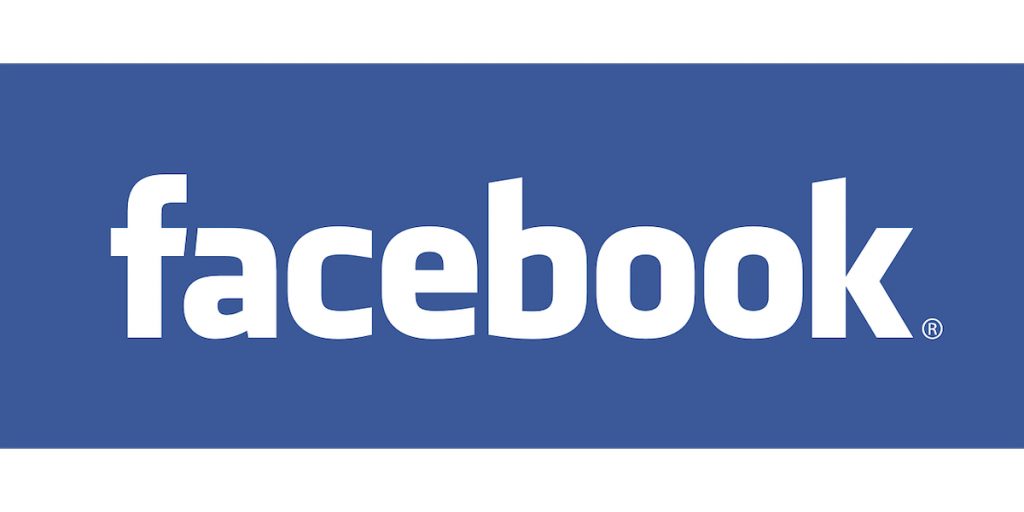 Facebook is one of the biggest social networking sites. There is no disputing that it's incredibly popular.
Have you been debating whether to market your company on Facebook? Take into account the following. According to the latest data, Facebook will have 2.94 billion active users in 2022. According to this statistic, three out of every four of the 3.96 billion social media users are active Facebook users.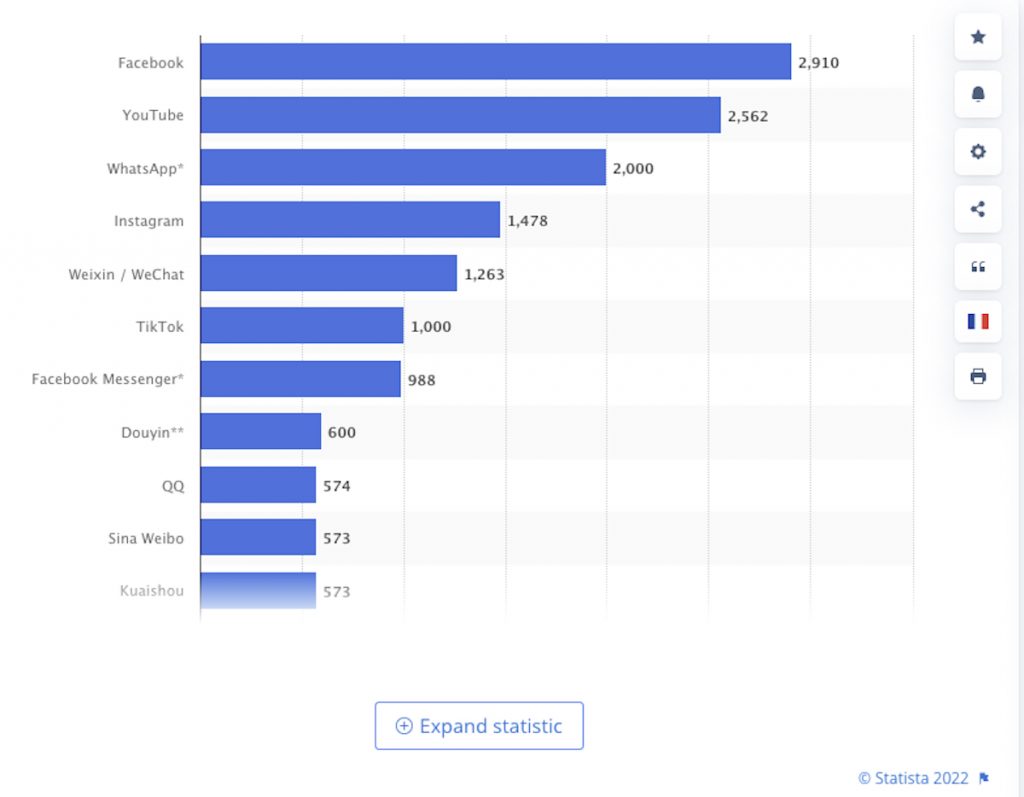 The social media rating and metrics of Facebook speak for themselves. It is the most active of any social networking site. It's also one of the most widely used social media applications. 27% of Android users worldwide frequently use the Facebook app.
Additionally, Facebook has 200 million small businesses utilizing its tools globally. This means it is aware of what entrepreneurs require to fuel their marketing.
The use of Facebook may have drawbacks. Marketers have complained that the declining organic reach and shifting algorithms frustrate them. Plus, as I mentioned in the intro, you won't own your clients' data, and outcomes aren't always guaranteed. That's a bit concerning; I like my data to be with me and own it. So, you should use Facebook to collect emails and create a list of subscribers who you may contact directly.
Why Collect Email Addresses From Facebook Group Members?
Facebook groups can be an awesome tool for brand development. Including sharing content and interacting with your followers. Facebook groups are also effective methods for expanding your email list as well. Getting email leads from your new and existing members is vital when running a group as part of your marketing strategy for a number of reasons. Apart from not owning your data, you don't control your Facebook group. Facebook controls it.
Our List: How To Collect Email Addresses From Facebook Group: 13 ways to do it.
Use Email Extractor Extensions
There are quite a few email extractor extensions, but one of them – Group Leads, is pretty good.
Group Leads is a browser add-on that facilitates lead generation. It also automates Facebook group administration. Both Mozilla Firefox and Google Chrome browsers support this plugin.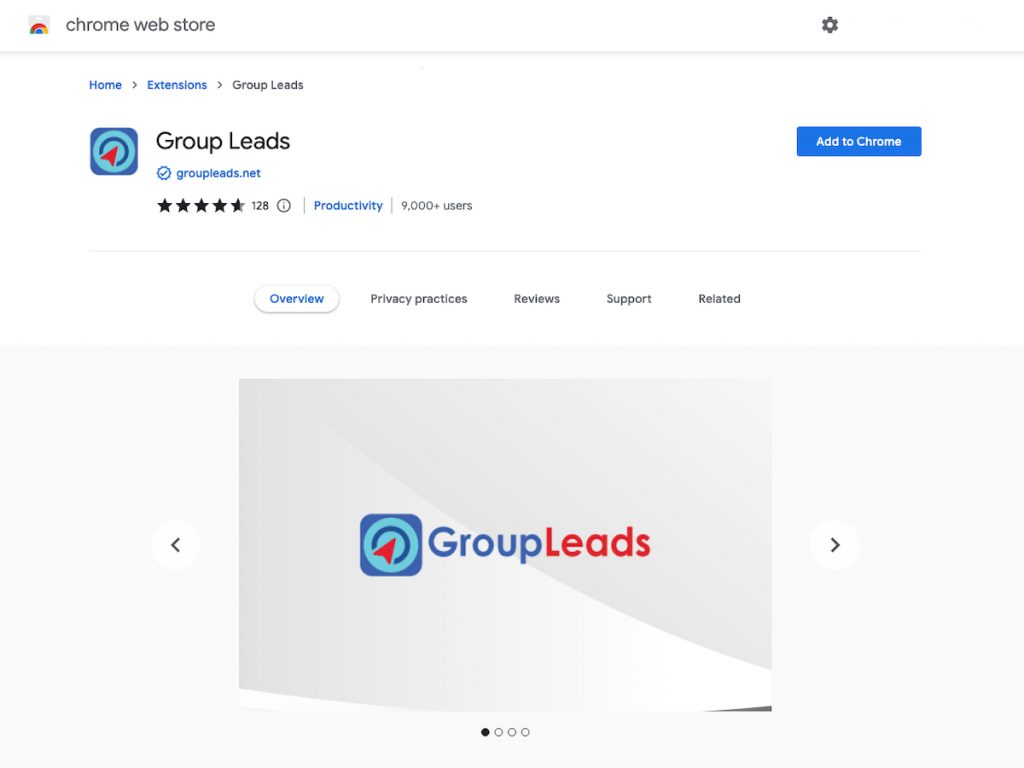 Here's why a tool like Group Leads is fantastic. While Facebook allows admins to use group questions to screen new members within FB groups, it doesn't allow us to save data. There are several ways to manage group requests.
So, as soon as you choose to "Approve" or "Decline" a "Member request," the responses and information provided by applicants are gone forever.
Group Leads stores the information in its dashboard. Then sends it to your preferred autoresponders and saves it to Google Spreadsheets.
That's not all:
Additionally, it offers you more advanced options for automating group management tasks. For instance:
Automatic group member acceptance is based on the criteria you specify.
Send a warm welcome to new Facebook group members automatically.
Automatically reject member requests that don't meet the criteria you specify.
Auto send messages to members who are refused membership to the group.
Auto-tag all new members in a welcoming post.
Using Group Leads, you may collect more information about the members of your Facebook Group, including:
Full member name
The time and date of joining the group
Location
Where they work
Unique profile ID
Use Third Party Tools
You can also use the third-party tools available to extract the email IDs of Facebook group members. HootSuite and Hunter are the top two programs for scraping email IDs.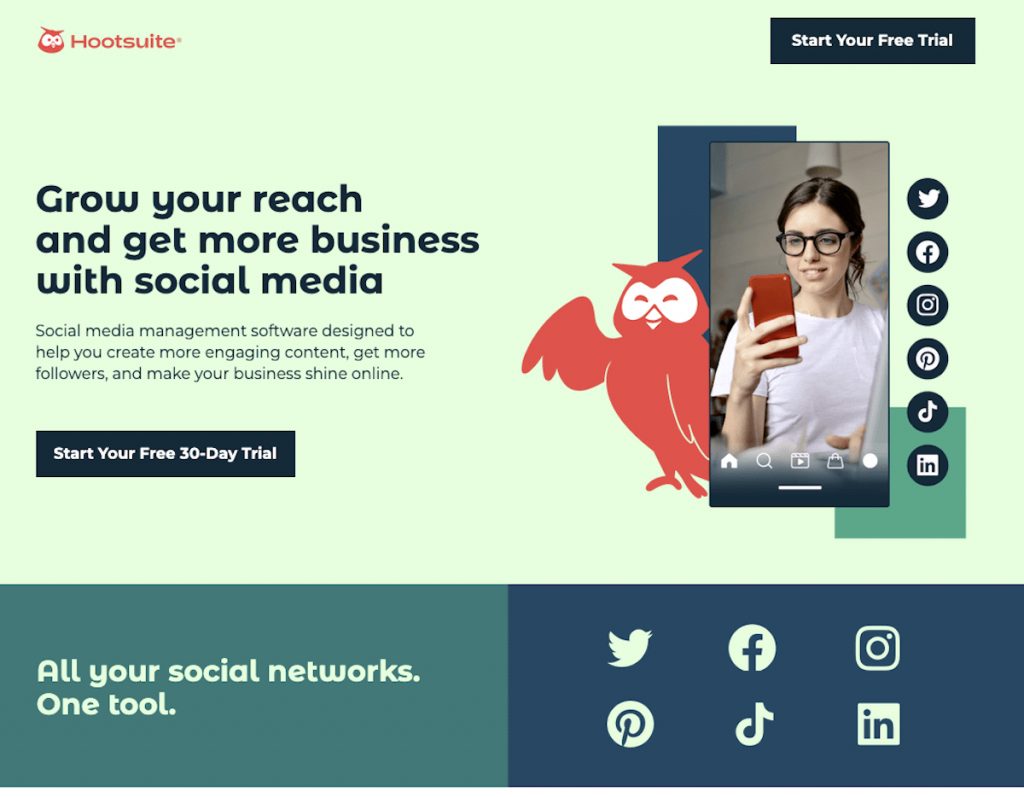 These apps are made with a ton of cutting-edge features. And these can help you manage your social network accounts.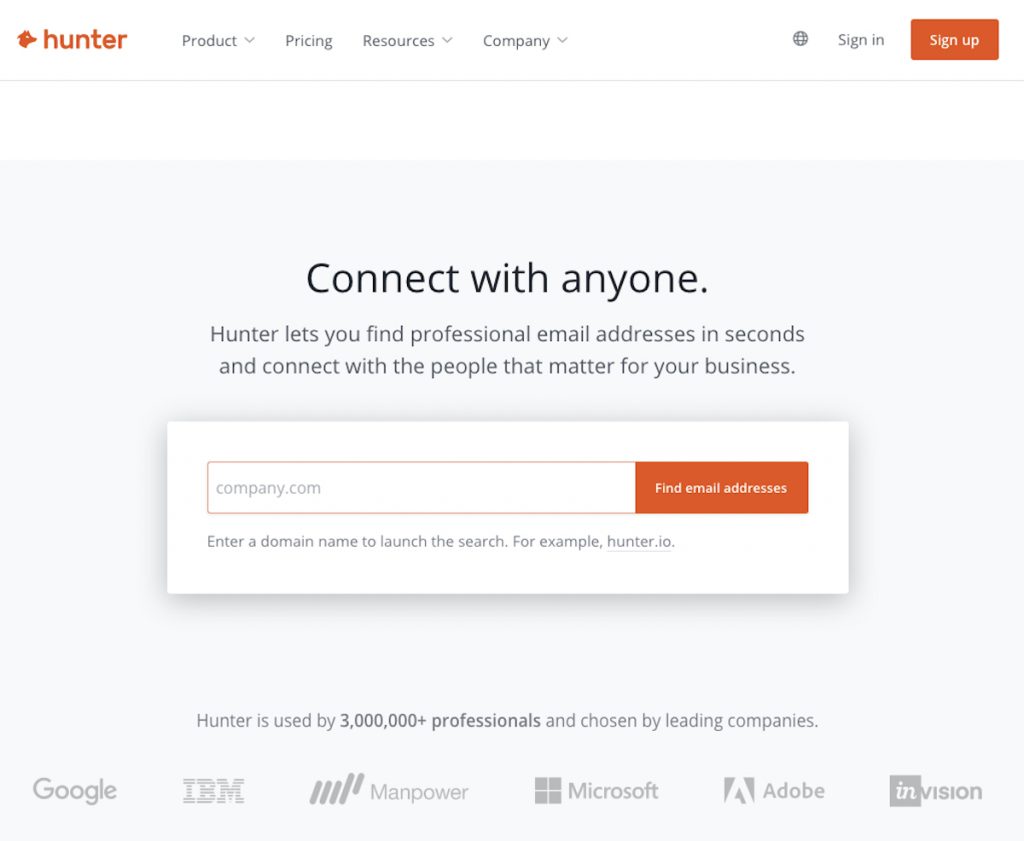 Manually Collect Emails From Facebook Group Member Questions
If you were to collect emails manually, you would have to transfer the data from the question and answer responses onto a Google Sheet. Once done, you need to paste the emails into your autoresponder.
This job would get pretty complicated and a waste of time if you have a growing Facebook group.
If you want to transfer emails to your email marketing platform manually, this is how you do it. Copy the emails from the Facebook group members and paste them into your email program or a master CSV file. You can upload a list of emails in one go using the CSV file. This is a job you can outsource if you work with a virtual assistant.
Post Links To a Lead Generation Page
You can build and post lead generation campaigns. And you do this by using creative techniques to extract email IDs and gather email addresses. Expand your audiences and reach; you can use these leads to assist you in collecting an increasing number of email addresses.
Marketing involves gathering and extracting email IDs. But you'll need to use a tool called ConvertKit to do so.
You must first generate ad links. Only then can you post these lead generation links to Facebook groups. As soon as the members click the link, they'll get a prompt for their email address before they can view the offer or link content.
Freebies and free courses always draw the attention of audiences. You can post advertisements or offers to get people to click on your link. As a result, you can publish ads in the group asking the participants to share their email addresses to view your offers.
You may also advertise the lead-generating post as an event to attract attention if it is a free online webinar. In that scenario, you must designate the event's location as the landing page.
Edit Facebook Group Cover Image
You can put up a banner as a lead-gathering billboard at the top of your group. You must provide a lead magnet for this strategy that justifies giving up an email address. As we all know, just giving things away for free won't cut it. This is because people know sharing their email exposes them to other marketing. Offer your viewers something they will actually value.
Create a 1640 x 920-pixel cover image with a call to action once you've decided what you'll provide and what the landing page will look like. This graphic functions as a large banner advertisement for your lead magnet. Include your group's branding and lead magnet promotion in the graphic. And at the same time, identify your organization.
Excellent tools (free and paid) can help you do this. Try Canva to create the image, and then download it.
When you're happy with your image, upload it to your Facebook group. You can include a link in the image description even though you can't link your group cover image to your landing page. Once your image has been uploaded, click Add a Description.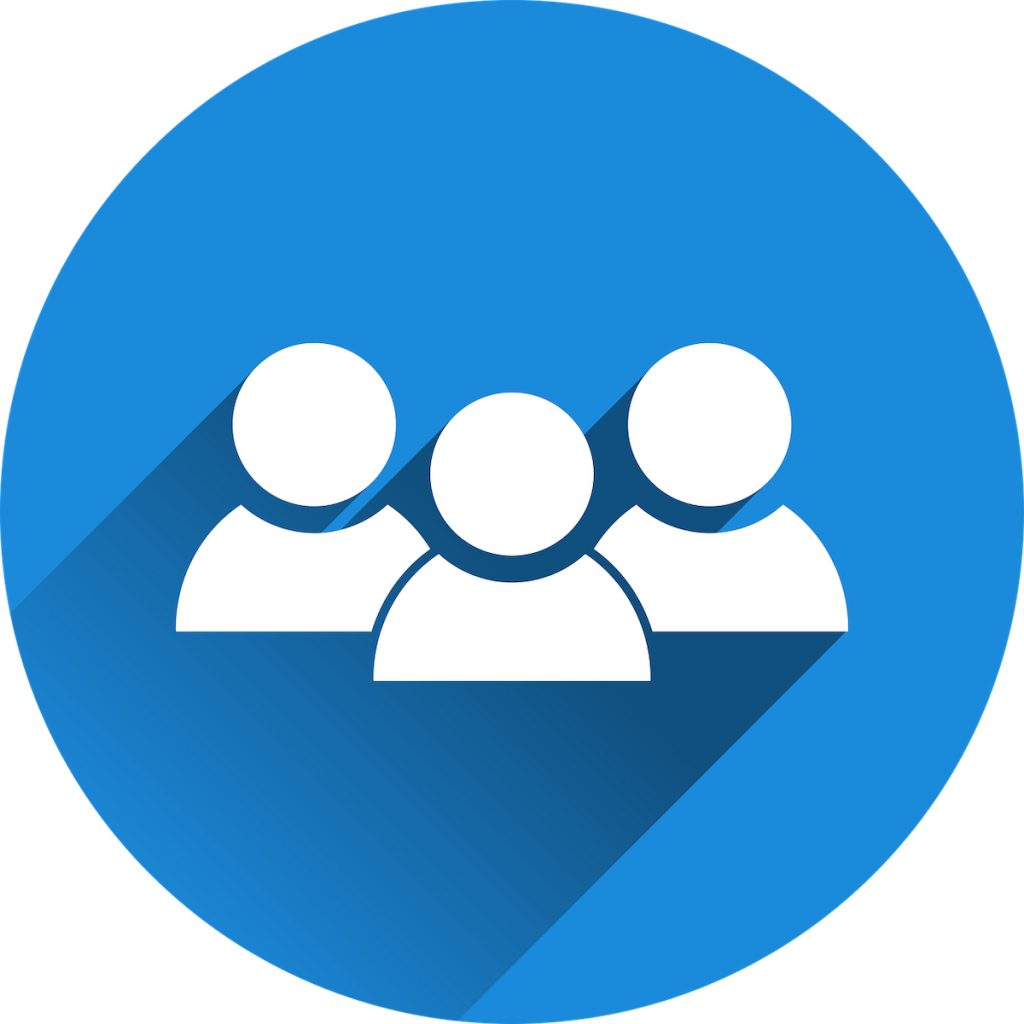 Add a CTA To Your Facebook Group Description
Many Facebook groups don't give their page's call-to-action button any thought. The CTA button may be a very effective tool for boosting conversions. It was created to place your most crucial goal at the center of your Facebook presence.
The CTA button is one of the first elements visitors see when they land on your Facebook Page. And has the potential to offer massive benefits if you let it.
You can also include a link to your Facebook group description. While not as noticeable as the cover image, descriptions have one advantage. They are public, making them accessible to individuals who are not members of the group.
By including a link in this section, you're giving yourself the chance to collect leads from visitors who aren't members. Also, include a call to action like you did with the cover photo. CTAs serve as a friendly reminder to users that they can get in touch with you if they'd want to.
Embed Your Signup Form On Your Facebook Page
Make it as simple as possible for people who want to join your group.
Using the Jotform Tab Facebook App, you can embed an intake form on your Facebook group page. Folks can easily input their information without leaving Facebook, reducing lead falloff. To entice users to join immediately, you may make the text on your Facebook call-to-action (CTA) button more noticeable.
Collect Emails With Facebook Group Signups
Whether Facebook intends for users to use questions to gather email addresses or not, there is a fantastic opportunity to do so. Facebook allows group admins to interview prospective members before approving them for membership. You can ask them up to three questions, so include a request for an email address in one of them.
You can't just say, "Could you please supply an email address?" Instead, offer a cool freebie in return for an email address. This gift will tempt new members to check their inboxes and open your email.
People are more inclined to open the second email if they have already read the first one. This prevents future emails from going straight to the spam folder. Likewise, your chances of adding your email address to a whitelist are much better.
Also, you'll need to decide if:
• Providing an email address should be a requirement for joining your group; and
• Permitting members to accept join requests.
It's better to make email provision obligatory for joining the group. This will increase your chances of conversion. Only users committed to the group's goals or passions will join.
By making this a rule, you can collect email addresses. You can also block fake Facebook accounts from accessing your group.
Set Up Questions in Your Facebook Group
Open your group and use the More option in the top bar to add questions for anyone wanting to join. Select Edit Group Settings and hit the confirm tab.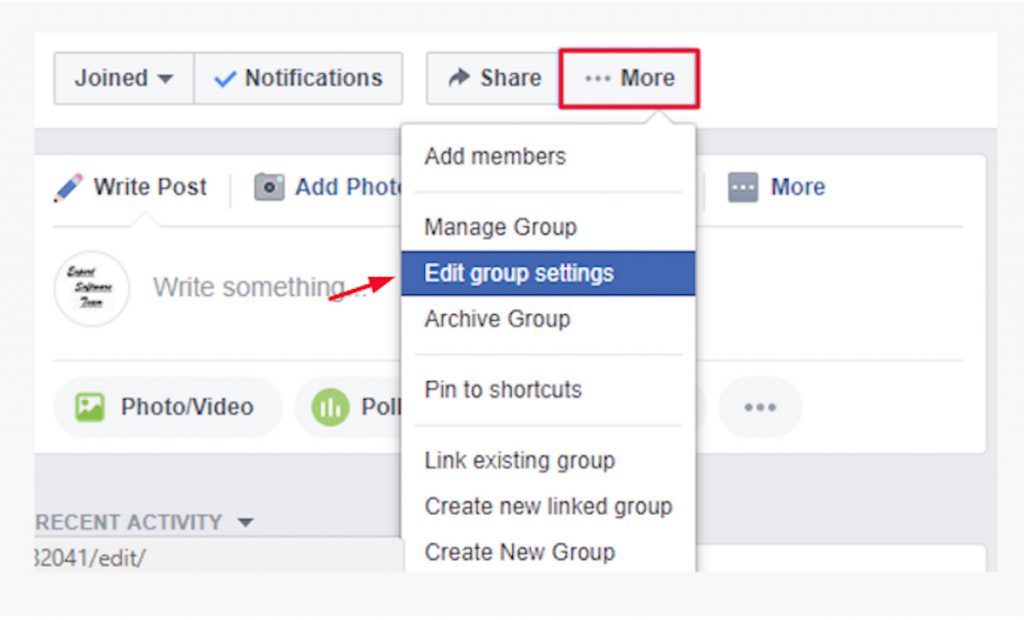 You must make sure your group is closed to collect emails. Select the Closed option. And click Confirm in the Change Group Privacy Setting section. There are three different group types on Facebook: secret, closed, and public. With public groups, anybody can access the group, view its members, and see the posts they make. It's not what you want.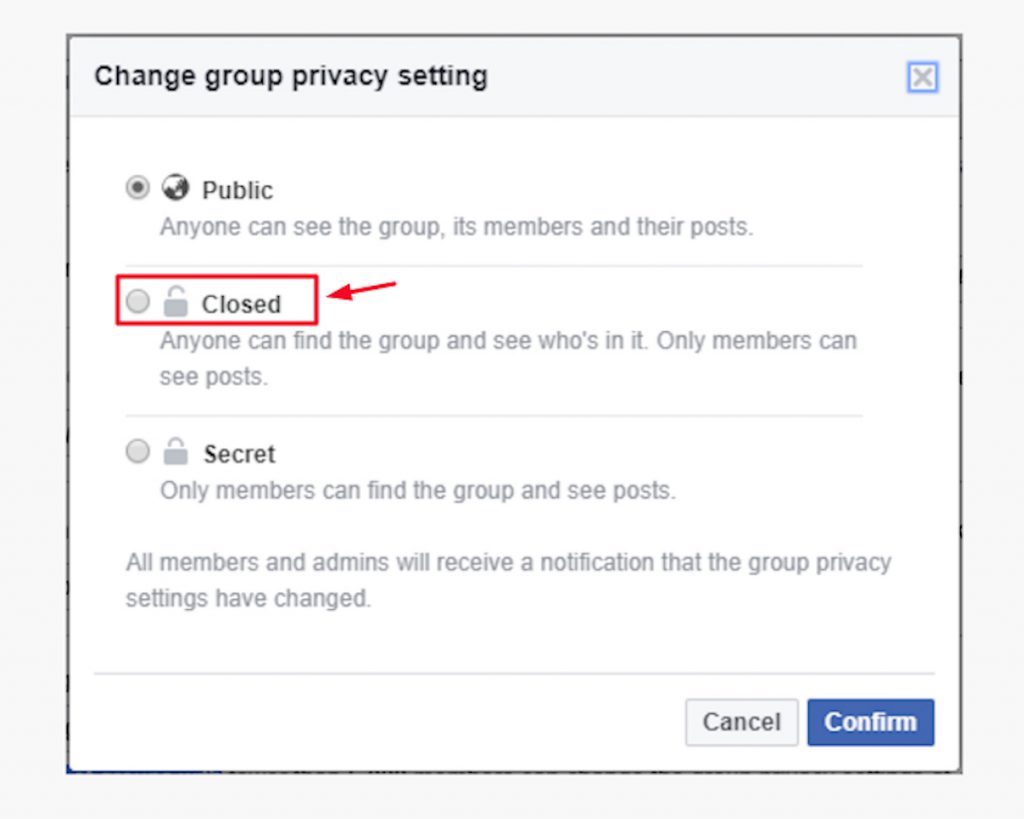 And secret groups are ineffective since only members may access them. Only members can see who belongs to the group and what they post. And you want as many people as possible to find your group. So, closed groups are the best option.
Some groups give current members the power to accept or reject new membership applications. Make sure Only Admins and Moderators are chosen in the Membership Approval setting. Members who can approve requests might do so without collecting the emails you so much need. Only admins and moderators should approve new users when you're gathering emails.

Go to the Membership Requests section and select the Ask Questions option to create the questions.

Click Save once you have finished making up your questions. New group requests should display the requester's name and answers to your questions. (If everything is set up properly.)
Run Facebook Ads
Facebook ads are excellent tools for reaching and closely targeting your potential customers. You can target your audience based on age, gender, interests, geography, and other factors. And you can do so thanks to the information you find while creating your buyer persona. This kind of advertising costs less than paid advertising, which is one of its benefits.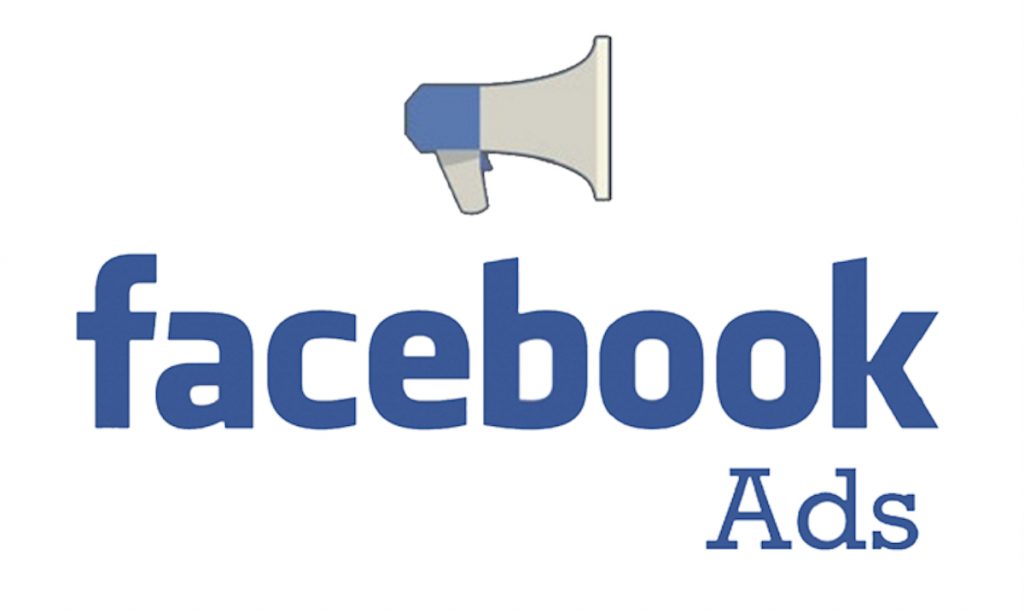 Your eCommerce business will benefit from an increase in revenue and brand recognition. You may experience a minor difficulty here, though, as a marketer. Every social media user has the option to remove their account. Your marketing efforts will be meaningless in this situation. This is because you won't get an opportunity to provide current and pertinent information about your company. In essence, your company risks losing a great client.
Share any events your group host on Facebook, like live events or webinars. You can use them to broaden your audience and encourage email signups. Make sure that everyone who registers for your event must provide their email address. This is simple to do with most webinar systems and event management software like Eventbrite.
Share your Facebook event invitation with a large audience after you publish it. To reach additional potential guests, share it in other groups and on your personal page.
Use Giveaways and Contests
One of the best marketing strategies you can do is giveaways and contests. Your group can use them to increase website traffic and social media engagement. And email list size. This means you have more emails waiting for you to extract! And you may also use giveaways and contests to publicize your Facebook group. And using Messenger is an effective way to host a Facebook contest.
Running a Facebook giveaway using a Messenger bot is a successful strategy. You can use it to increase your fan base, generate new leads, and reach a wider audience.
But there are more benefits to contests that use chatbots to handle tedious tasks:
Lead and data capture in a flash
Low-friction for user involvement
Automated management and follow-up
Running a Facebook contest is also a great opportunity for many creative ideas. And the reason for that is that you can be imaginative with the incentives and prizes you choose to give out.
Try and match incentives with your brand and the contest you're holding. Giving out an Amazon gift card just serves as a motivation to purchase a gift card. And has no bearing on your business.
Instead, you should offer items that your intended audience would like to receive as prizes.
Promote Your Giveaways and Contests
Promote your lead Giveaways and Contests with posts on your Facebook page. And expand your audience by posting on the benefits of your offer for related Facebook groups.
Be sure to add an alert in your marketing materials that the deal is only valid for a short period. Signups are sparked by the sense of urgency this produces.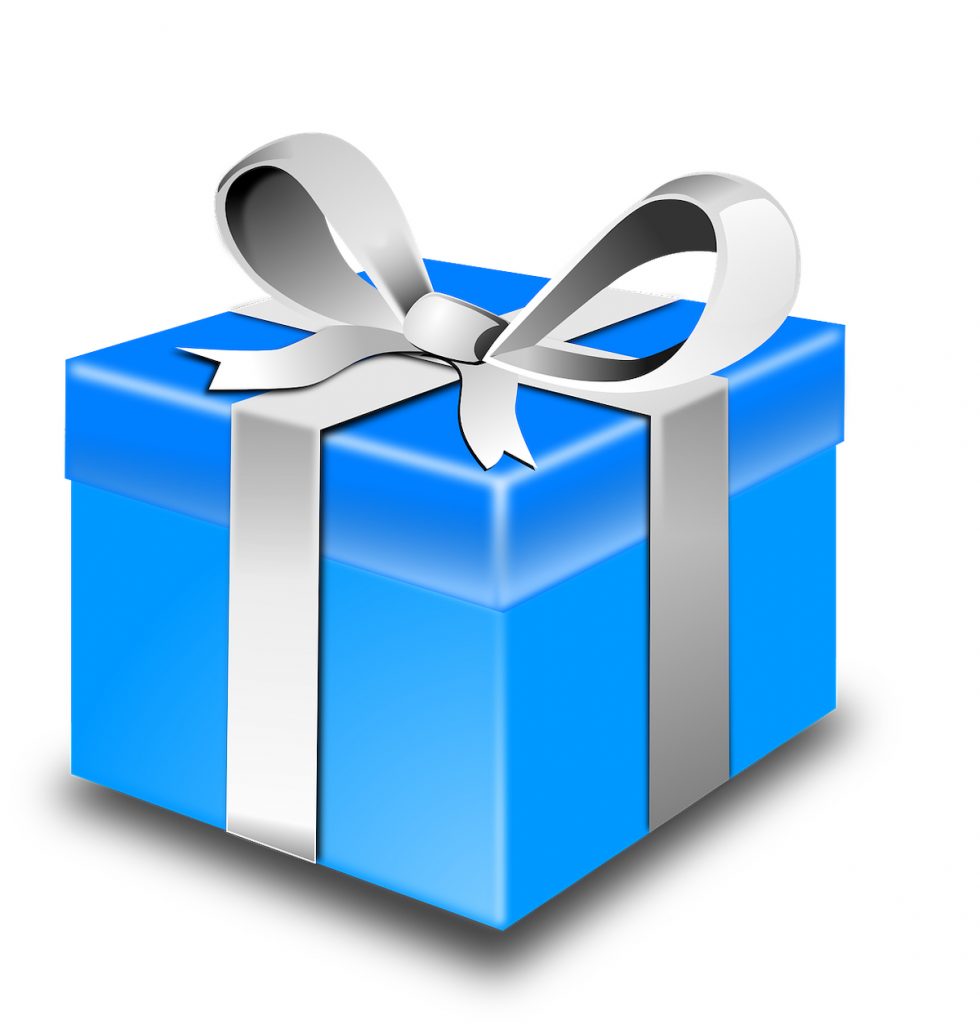 Data Privacy Concerns
By now, everyone who uses the internet knows that nothing is private. The "platforms" can make all sorts of promises, but they're just empty words. If prospective Facebook group members voice concerns, admins can advise changing email passwords into strong alphanumeric passwords.
Asking for an email address is simply gathering personal data from the person. Giving an email address is customary in various nations. The UK-affiliated countries strictly adhere to the General Data Protection Regulation (GDPR).
Just be aware of the various data privacy rules, particularly those in your place of origin, to ensure that gathering information is permitted. Regarding Facebook, they did not expressly say that requesting email addresses is improper.
Final Thoughts: How To Collect Email Addresses From Facebook Group
It's dangerous to rely only on a Facebook group to communicate with members. This is because Facebook reserves the right to terminate your group or ban your account anytime. Rest assured, Facebook seldom bans groups or accounts, but a potential concern is that it can limit your group's organic reach. Many group admins have discovered that Facebook prefers paid traffic to organic reach for groups.
Finally, the best advice is for you to plan your audience expansion around the worst-case scenario. So concentrate on expanding something you already own in light of these risks. You own the list you create when you collect email addresses from your Facebook group.