A well-managed Facebook group has the best and right admins. So, if you want to remove an admin, read this to learn how to remove an admin from a Facebook group easily.
On Facebook, managing a group can be challenging. Facebook, fortunately, allows you to add users as admins or moderators of your group. The admin role has full access to the group and complete control over its settings, functions, posts, comments, advertisements, and other features.
However, you can also easily remove an admin if that person no longer works for you. The procedure is easy if you wish to remove the Facebook admin of a group. So, let's get started!
Role of a Facebook Group Admin
Below are some of the functions of a Facebook group admin.
Create a new admin or moderator,
Deleting Facebook group admins and moderators,
Change group settings like the group's cover photo, name, or privacy settings,
Send out announcements,
Examine member profiles and approve or reject membership requests,
Reach out to companies to collaborate and accept or reject members' posts,
Sort and welcome new members,
Make sure conversations are relevant to the group's goals,
Settle conflicts,
Encourage connections between members, and
Plan meetings, activities, and events.
Facebook Admin vs. Moderator
Every person with either of these roles is meant to facilitate the Facebook group and help maintain a safe environment for members to learn and share ideas.
An admin is in charge of everything in the group and is in control of all the settings. An admin can also be the creator of a Facebook group. And a moderator is someone who helps the admin keep track of what's going on in the group and make sure everything is working right.
How to Remove an Admin from a Facebook Group Using Desktop
If you want to quickly take over control of the group or close it down, just follow these guidelines to remove an admin using a desktop.
Open Facebook on your web browser.
Then, tap the Groups icon. You can find it on the navigation bar at the top of the screen.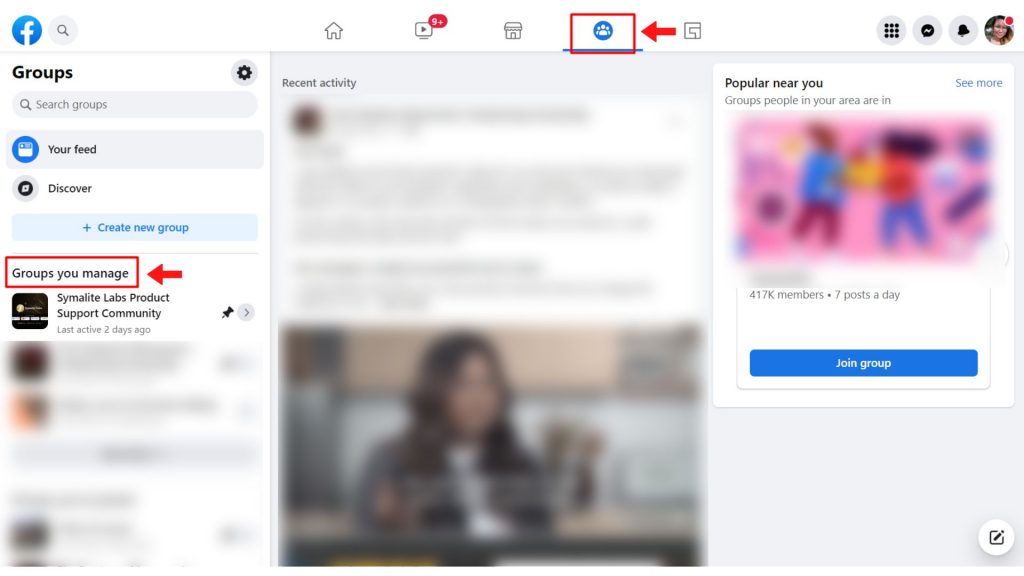 Click on the group where you want to remove an admin.
Select the Members tab by clicking on the row of profile pictures or the word, Members, from the group navigation bar in the middle.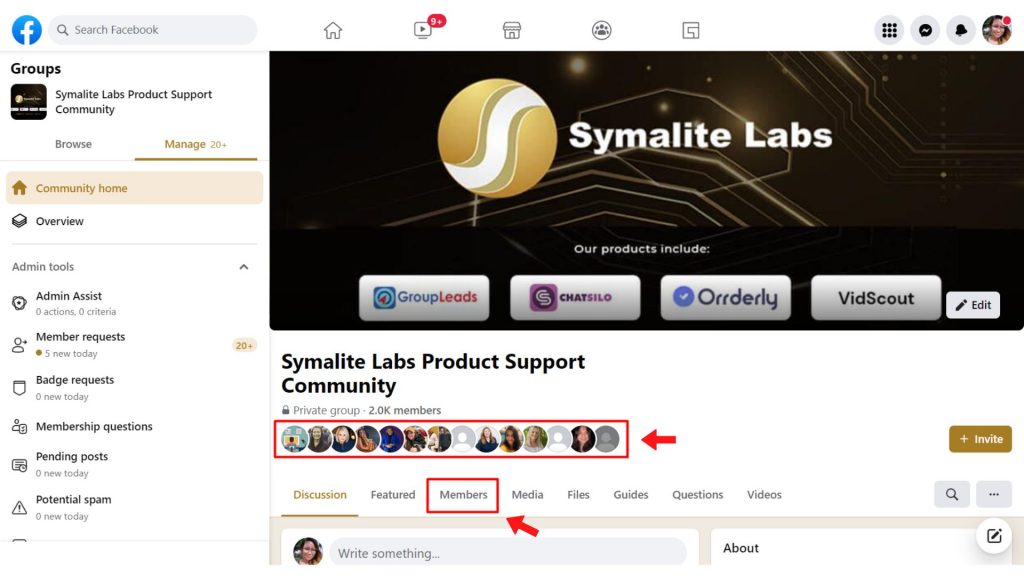 Find the specific admin you wish to demote. Tap the three dots next to the admin.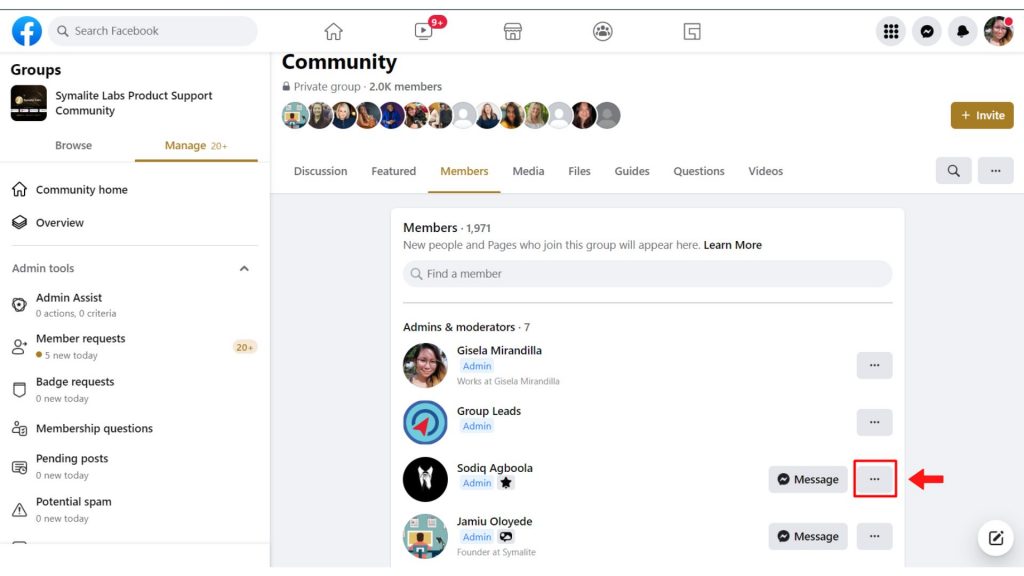 Click Remove as admin.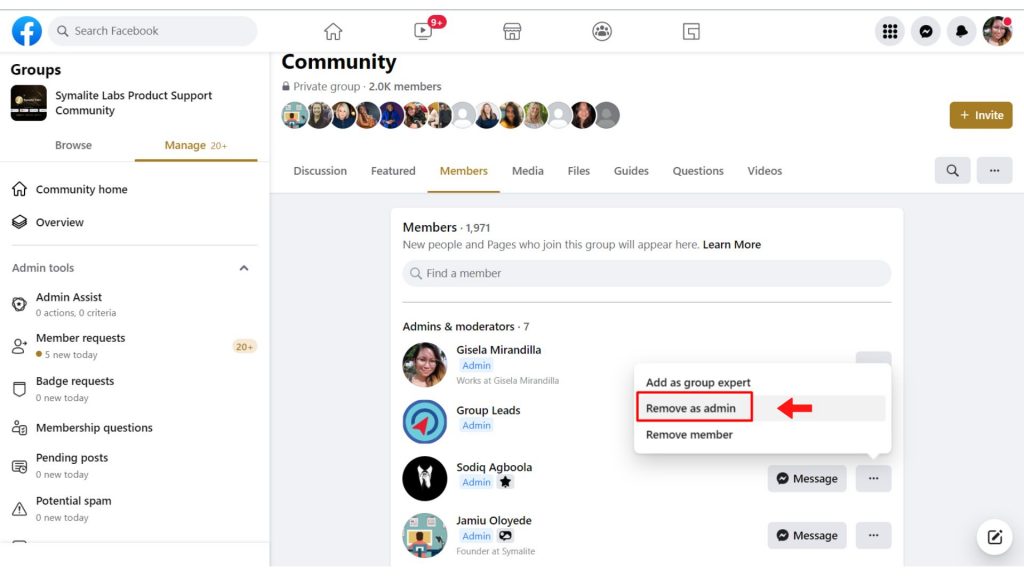 Finally, press Confirm.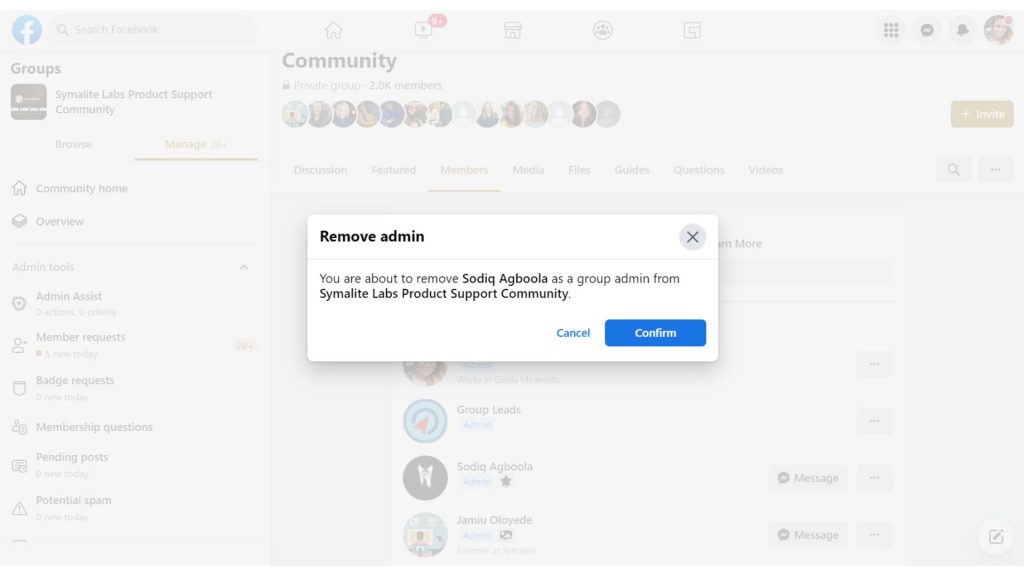 Bare in mind that you can only remove an admin if you are one of the group's admins. Following these instructions will make it easier for you to remove the admin from your desktop, regardless of the reasons you have for doing so to manage and expand the community.
How to Remove an Admin from a Facebook Group Using a Phone
Follow these steps to remove an admin from a group using an Android device.
Tap the three horizontal lines on the Facebook app.
Select the Facebook group you want under the group category.
Then, press the members.
Choose the admins and moderators list.
Tap the three dots next to the admin's name.
Select remove as admin.
And click confirm.
Frequently Asked Questions About Removing Admins From a Facebook Group
If I Remove an Admin, Will They Know?
No, they don't receive any notifications. Facebook will send notifications based on their admin access. If you remove someone from your group's admin team, they won't receive any notifications.
Can an Admin Remove the Creator of the Facebook Group?
You cannot remove the creator of the group unless you're the creator and you remove yourself. And by doing that, you will no longer have the privileges of the group creator. However, the admins can report or ban the group creator.
How Can I Remove Myself as an Admin of a Facebook Group?
Yes. Go to the Facebook group and click members. You will see yourself in the top section along with the other admins. Press the tool icon then you can remove yourself as an admin.
Can I Cancel an Admin Invitation?
If a Facebook group manager accidentally sends an invite to someone who is not assigned to be an admin, it is not necessary for them to accept the admin request.
You can cancel the admin invite by heading over to the Members tab. Search for the member you accidentally sent the invite to. Click the three dots on the right side of his or her name, and click Cancel Invite.
Final Thoughts
Facebook group is a great way to find new information from people with similar interests. To effectively manage the group, you need a reliable admin.
Additionally, you can try Group Leads if you need help gathering information from their pending member requests. You may add new group members' info to your Google sheet and autoresponder, saving you time and money.
So, that's how easy to remove a Facebook admin from a Facebook group!