Facebook is the largest social network where people across various categories meet, relate, and interact is the most viable digital platform for buying and selling.
Put aside casual interactions, the platform is peculiar for the traffic of business transactions that happens daily.
For a business-minded Facebook user to thrive on the platform, you need to prove your relevance by engaging with a trending strategy.
The currently working tactics on the platform are anchored on the Facebook marketplace chrome extensions.
In this post, I will share what the 2 Must-have Facebook marketplace Chrome Extension is all about.
But first,
What is Facebook Marketplace
The Facebook Marketplace is a classified ad section of the social network designated for business-oriented individuals.
This platform makes business activities so easy among people in a particular locality. It's the most convenient destination for people that wish to discover, buy, and sell items. This Facebook expanded landscape competes with services like eBay and Craigslist.
Why you should sell on Facebook Marketplace
Individuals that trade items on the Facebook marketplace will not, for any reason, wish to lose any opportunity that comes to improve their experience as beneficiaries on the network.
There are numerous reasons for this that a newbie may not know.
To feed your inquisition, here are some benefits of selling on the Facebook marketplace.
It's easier to connect with your desired customers
You enjoy easy compliance with mobile versions
You list your items for sale at no cost
You offer every needed information to your targets without leaving Facebook
You get brand exposure
You're opened to interactions that can transform into business engagement
It offers automatic displays of local items for sales
It builds a community based on trust
It accepts up to 10 photos per listing
In case you aren't comfortable releasing your personal details as a seller or buyer, your deal can still remain intact.
The 2 Must-Have FB Marketplace Chrome Extension
As a community stakeholder, you're allowed to make yourself an advanced user for your business's success.
That's why the following Facebook marketplace chrome extension comes as a must for you to have as a user of the social network for a business transaction.
1. FB Marketplace Pro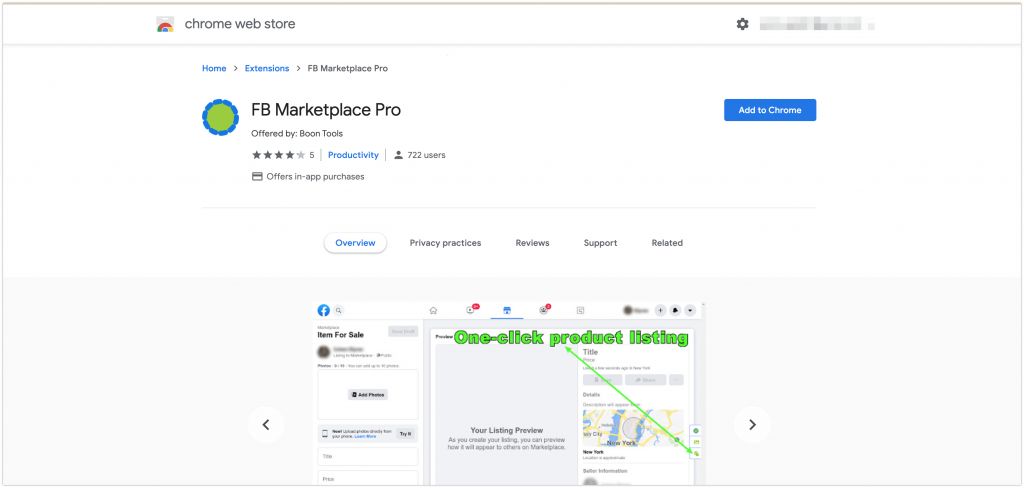 FB Marketplace Pro is a secured and entirely automated tool that helps you with product price optimization, inventory monitoring, and management.
It has a single copy and pastes feature for you to list products from multiple suppliers, and to copy and paste any image from any website on the internet.
It is a browser-based tool that makes the data on your Facebook Marketplace just better. This helps it serve as a single source of truth for data.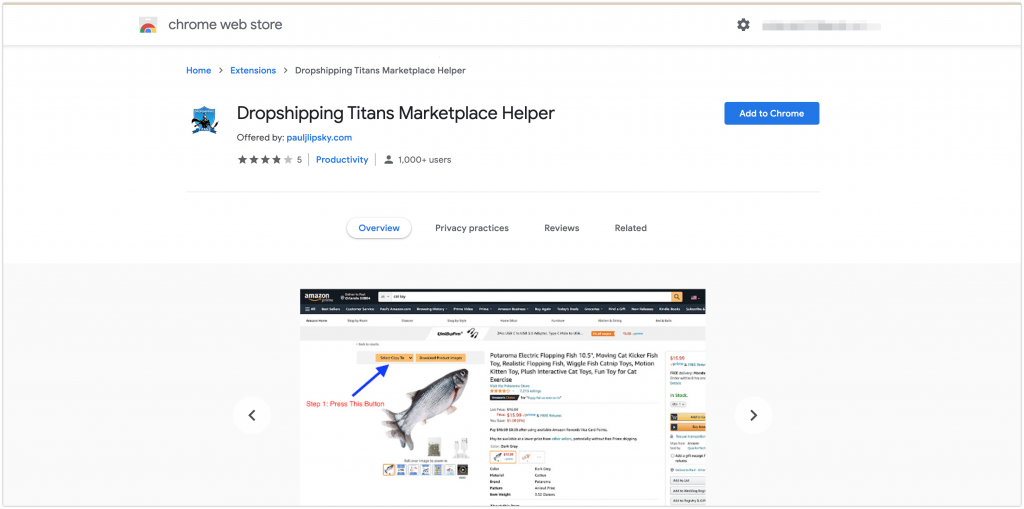 This Facebook Marketplace Chrome Extension allows you to add products onto the Facebook marketplace from other retail websites.
What this means is that you can source your desired items from websites like Amazon, Walmart, and Home Depot, etc, then add your selected items to the Facebook marketplace with this tool and highlight them as your products.
Also, it allows you to automatically copy products including their details such as image, title, and description, and then creates your own new Facebook marketplace listing.
This way, your visitors can get a sense of your product price and an automatic price increment can come to effect based on the requirement you set.
Final Thoughts
The Facebook Marketplace platform is setting a pace for online business activities.
And it's offering unquantifiable opportunities for the people to easily leverage the network capacity of Facebook to enjoy the viability of the marketplace.
Also for your business is another great Chrome extension called Group Leads. This tool helps you to create marketing funnels and collect automatically collect your visitors' email addresses without a hassle.
That way, you can be sure that if Facebook packs up today, your customers still belong to you for you'll be able to reach out to them via email.