There are many things that we need help to control. One of them is our level of productivity. Discipline alone might not be enough to scale through distractions. Most times we need the right tools to pull them off.
A report by Fast Company revealed that once a person is derailed from a task by interruption, it takes an average of 23 minutes, 15 seconds to get back on track. What this means is that if you're distracted you'll almost lose more than an hour if you're distracted 4 times during a task.
The Essence of Productivity
Productivity increases your likeliness of success. Since everyone seeks to achieve remarkable feats and attain greater heights in their future, being productive in the things we do is the shortest journey to reach the climax.
Productivity is your ability to get things done effectively and efficiently. In a broad sense, the essence of productivity is getting more from your available resources, which amounts to putting your time in tasks, activities, or responsibilities that will provide you with high returns.
In the end, you save time, make more money, live healthily, and make more impact on life.
Since most of our important tasks happen on our computer browser, I will show you the 12 best chrome extensions for productivity.
Ready?
Let's proceed?
Best Productivity Chrome Extension for Work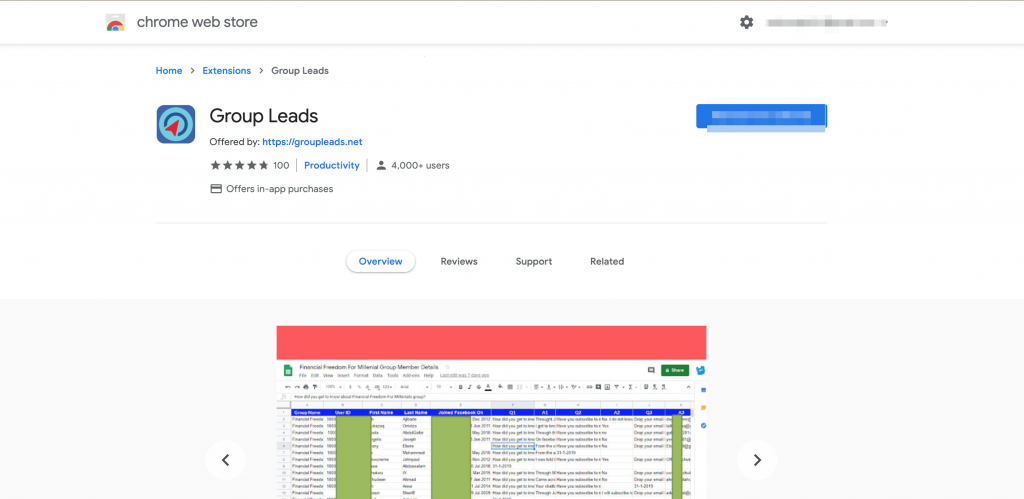 What Group Leads does?
Group leads help you to instantly convert new Facebook group members into leads in your favorite email marketing software.
How does it help?
Group leads works from your Facebook group. Once you setup the three Facebook group questions you want new members to answer when they join, Ensure that the last question request for their email addresses.
You've installed the Group Leads chrome extension and connected the provided google sheet format and hook it up with your email marketing software. Then head over to new members' requests, select your filters, and hit approve all button.
Automatically, you'll see all leads info get added to your google sheet, and your email list populated with leads' emails with just one click.
Why it's great.
This Chrome extension is great for it saves you the stress of manually collecting your subscribers' email addresses from your Facebook groups. It automatically does that for you saving you time and money.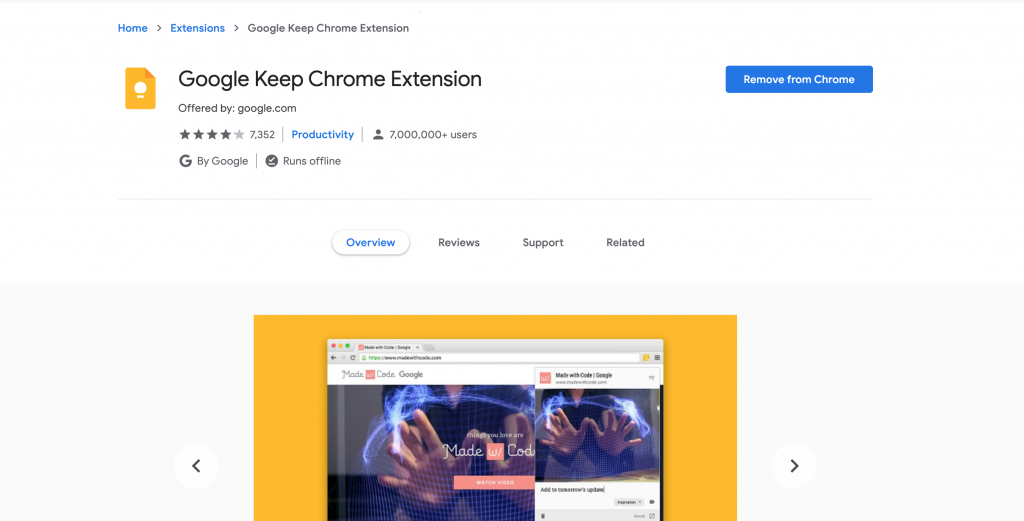 What Google Keep does?
Google Keep is a syncing notepad that allows you to quickly save text and voice notes, photos, webpages, and connects with Google drive.
How does it help
The Google Keep Chrome extension allows you to keep your notes and important data in an organized format. You can create a list of things you're set to do on a particular day. And when you do so, you can color-code them and even label and pin them to the top so that you can access important notes fast.
This extension gives you the added value of saving your notes by location so that if you have a to-do that is attached to a particular place, for example, you want to do your laundry when you get home, you can set a reminder to prompt you when you get home.
Why it's great?
The Google Keep Chrome Extension is great because it's completely free and it has unlimited notes, be it texts or voice. It's also easy to use and has a handy reminder.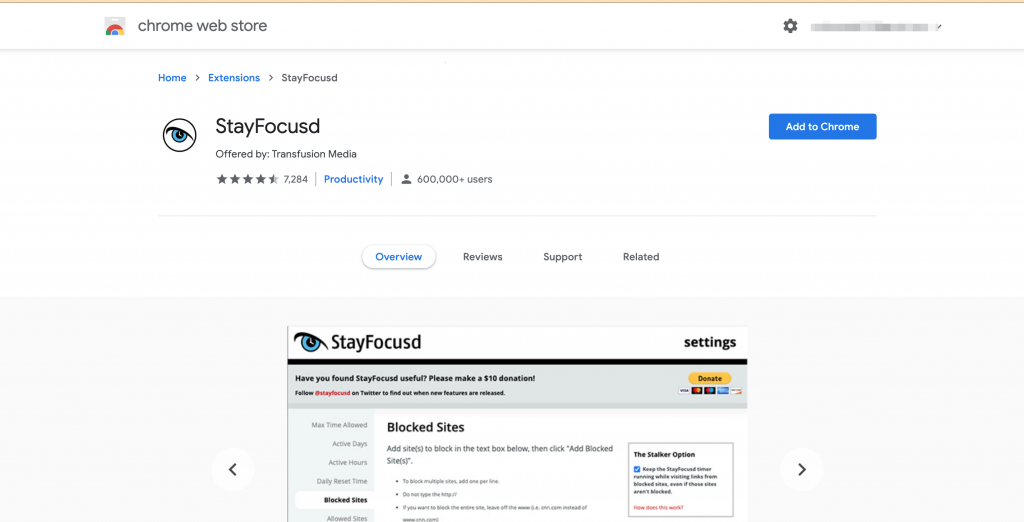 What Stay Focused does?
The Stay Focused Chrome Extension is an app and website blocking extension that helps you maintain self-control, productivity, and better work tracker by improving your focus and cutting out all distractions.
How does it help?
When you're deeply focused on your tasks, the app temporarily, as you've set it, block any application or website that you've requested it to block. It also set limitations on the access of your phone to reduce phone addiction.
So those email and social media notifications will not pop up, at the best, you can set social media usages to say, 10 minutes every one hour.
Why it's great?
This app is great because using it will help you focus on your work and increase your study time and spend quality time with your family.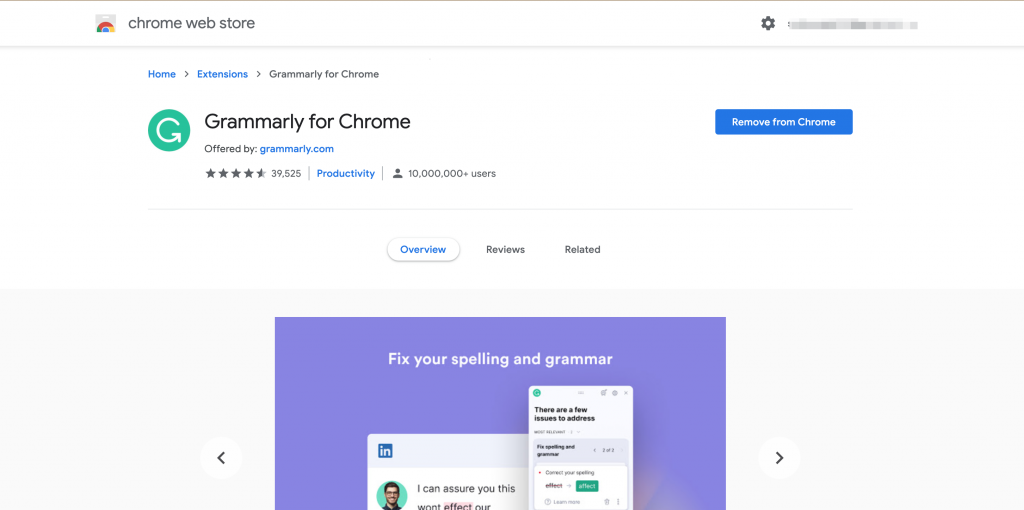 What Grammarly does?
The Grammarly Chrome Extension is an extension that ensures everything you type is free of errors. It automatically reveals your grammar, spelling, punctuation, word choice, and style mistakes in your writing, and suggests a better work that fits.
How does it help?
This extension works by having dedicated algorithms that flag potential errors in your text and suggest context-specific corrections for grammar, spelling and usage, wordiness, style, punctuation, and even plagiarism.
The app goes a little further to explains the reasoning behind each correction, so you can make an informed decision about whether, and how, to correct an issue.
Why it's great?
The Grammarly Chrome extension is great because it's a free version that is very okay. You need not be a computer whiz to use and enjoy it. It can be used from different platforms, on your phone, as a desktop app, and of course, as an extension.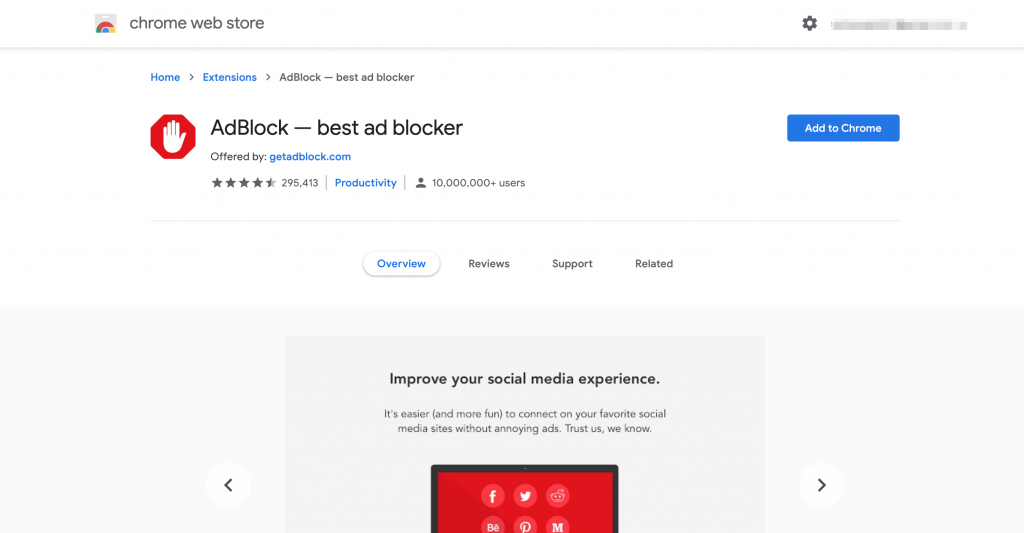 What AdBlock do?
The AdBlock Chrome Extension allows you to block web pages and online video sites. You achieve this by whitelisting the sites and ad types.
How does it help?
Automatically, the AdBlock works by blocking ads that you've earlier set to whitelist. It has a subscription system that allows you to customize your web browsing experience so that only ads that you are interested in would show in your browser.
Social media links and webpages that you dislike can also be taken off, and this will protect you from potential risks or malware attacks.
Why it's great?
This Chrome Extension is great as it regularly updates itself so as to help you fight the lastest ad delivery methods.
Best Productivity Chrome Extension for Students
For students, productivity is essential. It will help you stay on track and achieve your academic set goal. It will be a pivot to help you excel in life.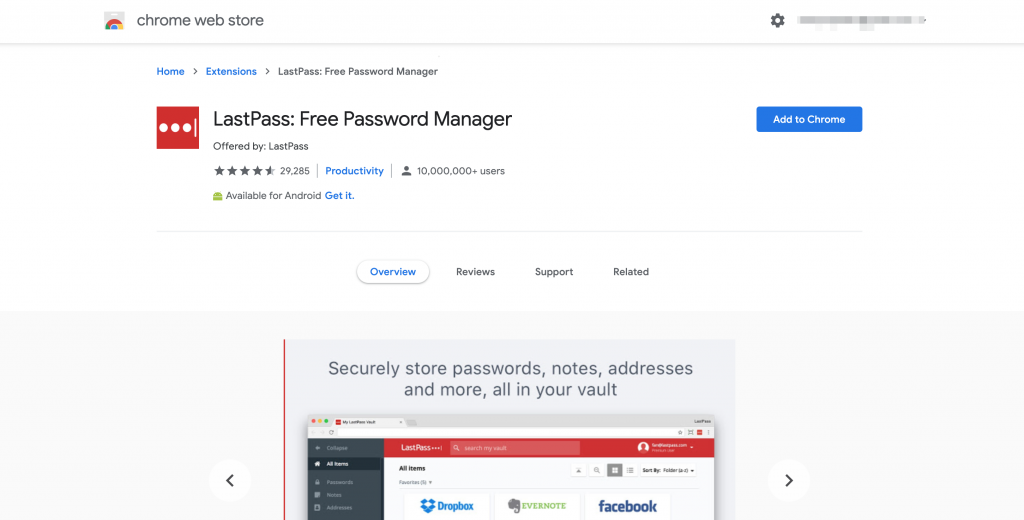 What Last Pass does?
The last Pass helps you to easily generate secure passwords for all of your online accounts and allows you to easily access them. As students, because you're young, naive, and do not know the importance of keeping most of these things safe. You're likely to mess around with your important data like password and some other academic codes.
How does it help?
This extension helps you by mastering your password. It saves all your usernames and passwords and will auto-login to your sites and sync your passwords everywhere you need them. It has the function of managing all your secured data from a simple yet searchable vault and allows you to attach documents, PDFs, images, audio as a whole if you need to secure them.
Why it's great?
This Chrome extension is great because it allows you to checkout fast when doing any transactions because of its ability to fast add your credit cards & shopping profiles.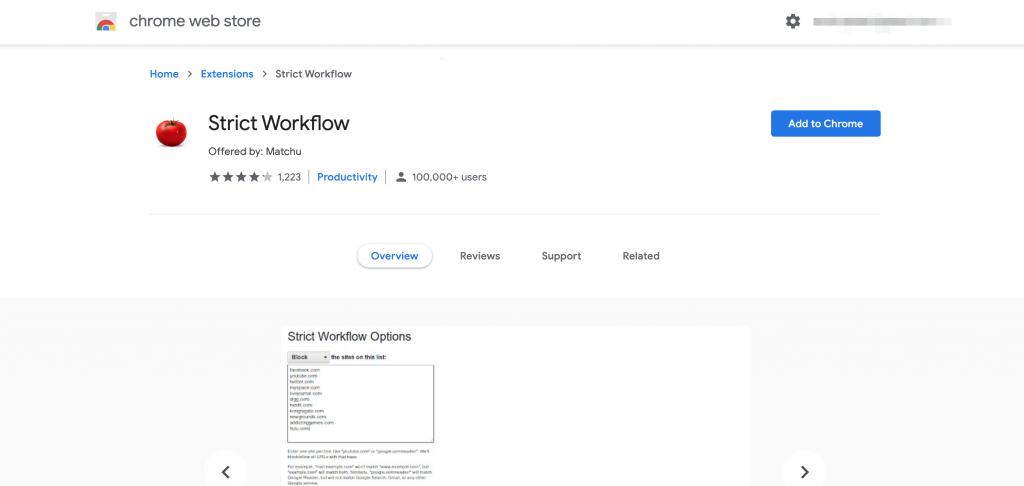 What Strict Pomodoro does?
This Google Chrome Extension forces you to get focused. It enforces a 25 minutes workflow on you. For that period, nothing counts except what you're doing. It allows for a 5 mins break at every 25 mins period of time. You can now repeat it as necessary.
How does it help?
This extension works by uplifting your productivity mode by balancing the quality and quantity of your workflow. You're not overwhelmed by long work. You go through a flow of 25 minutes at first without distraction, then you kick back relax with a 5 minutes break.
Why it's great?
The strict Pomodoro app is great for it helps your physical health by not letting you sit for too long. It forces you to steal 5 mins of the time to pace around and stretch your back. It also helps you out of the perfectionist mindset. You stay fixed by the amount of work you do, then you can later set more time to fix things up.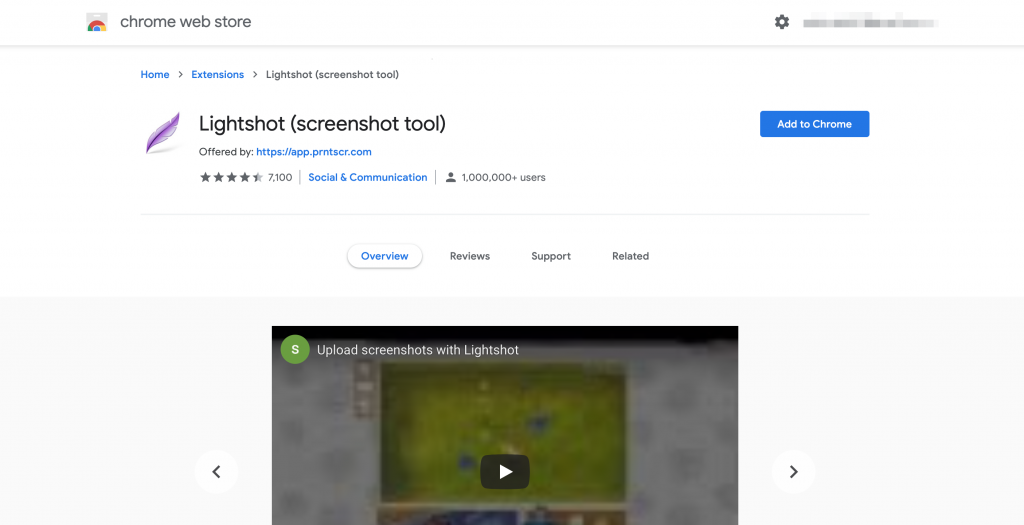 What Lightshot do?
Lightshot is a simple and convenient screenshot tool that lets you select an area of your desktop, add images edits and emphasis, then send it to your friends or upload it to a server.
How does it help?
Lightshot is the fastest way to take a customizable screenshot. It has a simple interface that provides you with all the tools to add effect to your screenshot and it is light weighted. It also allows you to select any part of your page, and save on your local disk or upload it to the cloud.
Why it's great?
This Chrome Extension is great because it lets you search for similar screenshots and you can even copy a screenshot into your clipboard.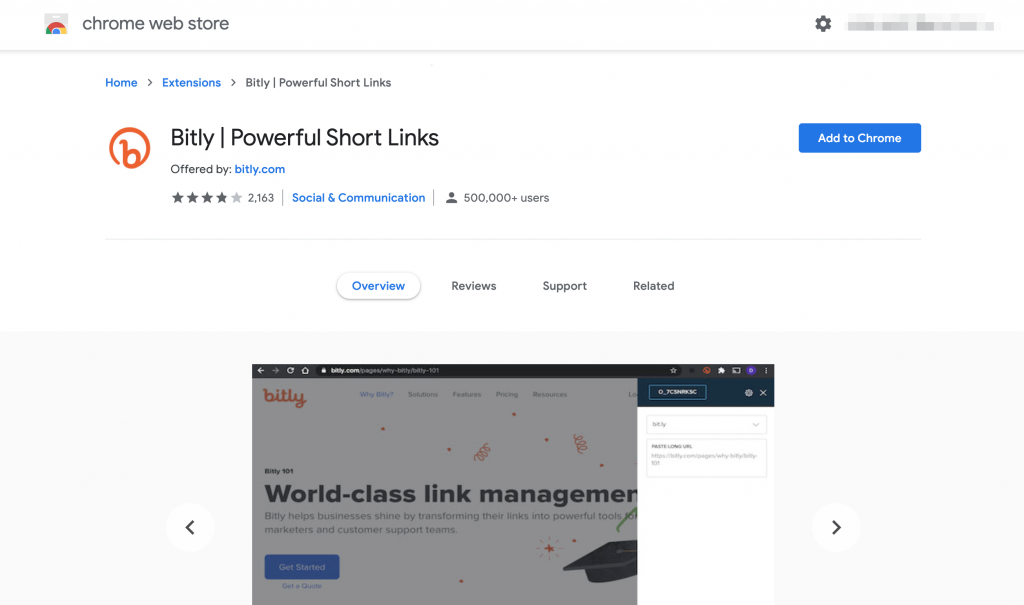 What Bit.ly does?
Bit.ly Chrome Extension is a resourceful tool that scarps long-form links. It helps you shorten your customize your links in one click. With it, you can create bit links with a unique domain and customize the back half of the new bit links all within the extension.
How does it help?
The Chrome Extension works by helping you shorten your links. Then it measures the impact of your links as you share it. It also makes your link easy to access as you can brand it to your company name and to the name of the course you're promoting. Also, the data for any of the bit links you create through the extension can be accessed directly through the Bitly app on your mobile phone.
Why it's great?
The Extension is great for it allows you to directly send links via email or connect it to your Facebook and Twitter accounts for easy sharing through Bitly.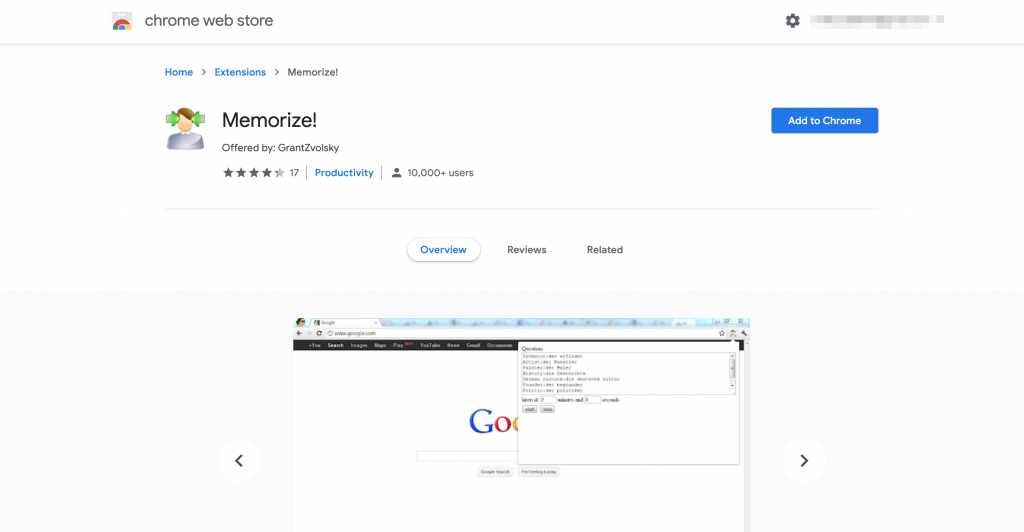 What Memorize does?
The Chrome Memorize Extension helps you to memorize ideas or short questions so that they can become registered into one's subconscious. As students, this might be a good way to help you learn those keywords that are part of definitions.
How does it help?
This lightweight application helps you to remember those boring information that may not come easy for you. It helps you repeat a certain concept every 10 minutes interval until it becomes a part of you. It works by setting questions and the interval you want the question to repeat itself.
Why it's great?
The app is great as the questions shuffled itself and keep you trying until you get the questions correctly or until you click stop.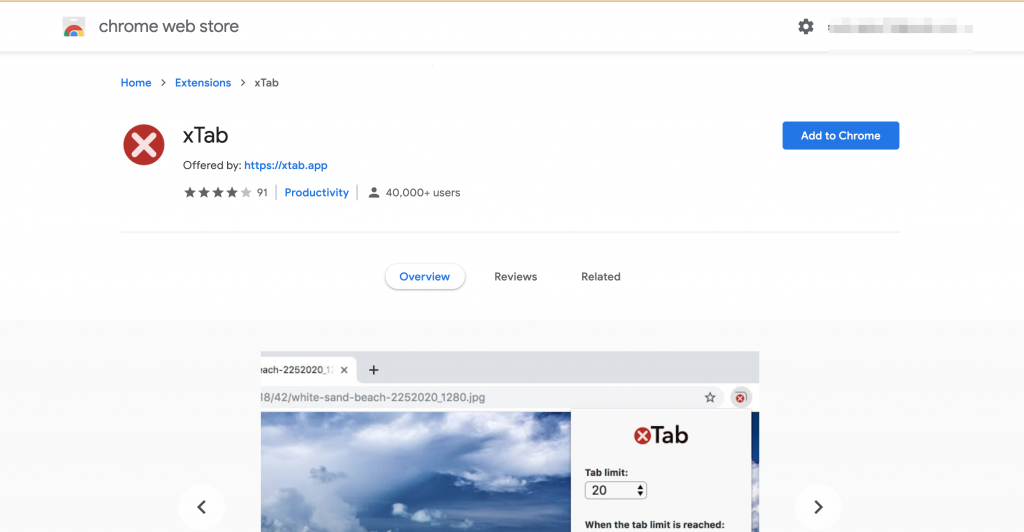 What xtab do?
This Chrome Extension ensures that you limit the maximum number of tabs that you can open at the same time. It lets you set your lab limit and forces you to prioritize and choose what tab to be removed once you're about to stretch your limit. The good thing is that you select your priority to be the least recently used (default), least accessed, oldest tab.
How does it help?
After you've installed the extension and you do not change the default settings, the extension will close any tabs you have open beyond a 20 tab limit. What this means is that if you have 30 tabs open when the extension is installed, the next tab you open will remove the additional 10 tabs. That said, you can change the settings of this extension to accommodate more tab or less.
Why it's great?
This extension is great because it alternatively block new tabs from opening completely once the limit has been reached and it allows you to pin tabs such as tabs playing audio, and the tabs that you have never visited or that are opened in the background will not be closed.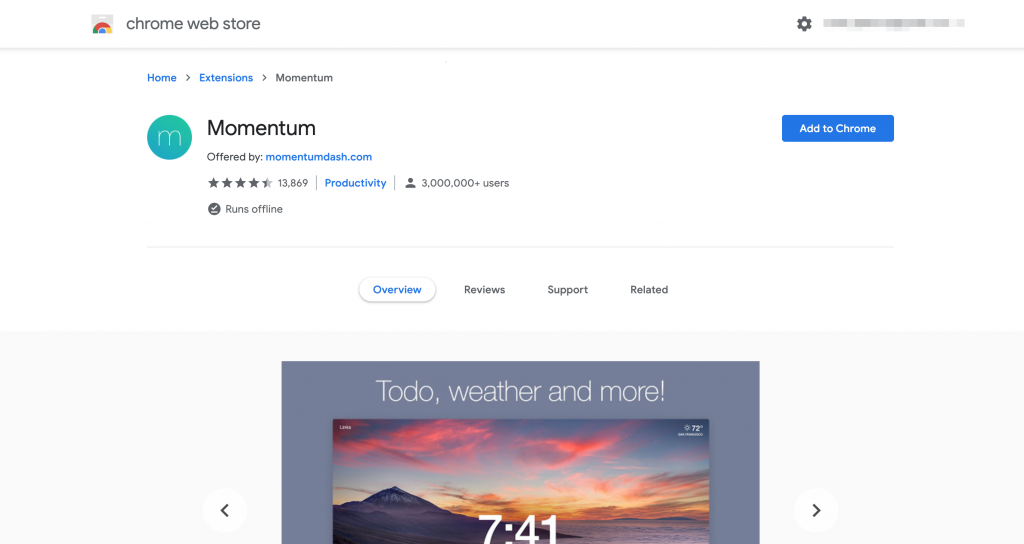 What Momentum does?
The momentum chrome extension helps you replace the new tab page with a personal dashboard that features to do, weather, and inspiration that tightens up your spirit as you work.
How does it help?
The extension helps to calm and inspires you to be more productive. It will provide you with a daily photo focus and track your to-dos. It also helps you eliminate distractions and beat procrastination with a reminder of your focus.
Why it's great?
This extension is great because it helps you see the weather forecast, get a daily goal, and focus and helps you keep track of tasks with todos.
Final Thoughts
In this noisy online world where everyone, every business is screaming to be heard, it is important to silence the distraction so that one can make an impact on one's personal living.
To be productive, you have to cling on tools that will help you break free from distractions.