Facebook groups are a great way to engage with your audience and build a healthy community. They allow users to connect with others in their industry or niche, share insights, ideas, and content that they find valuable, and get feedback on their content. You can use them to seek feedback from your customers, promote new products and services, or simply keep in touch with current customers.
Engagement posts are there to help spark conversation amongst your group members. Maintaining healthy engagement in your Facebook group can lead to higher conversion of customers, so it is imperative to have engagement posts ready. This guide will cover some tips and tricks to ensure your Facebook group engagement is at its best.
Facebook Group Engagement Text Posts Ideas
1. Welcome Posts
Welcome Posts are the most crucial kind of post for Facebook Group Engagement. They are a great way to introduce a new group or to start discussions in an existing one. They help build community engagement and provide a place for people to share their knowledge with other group members. You can use group leads to manage your Facebook post.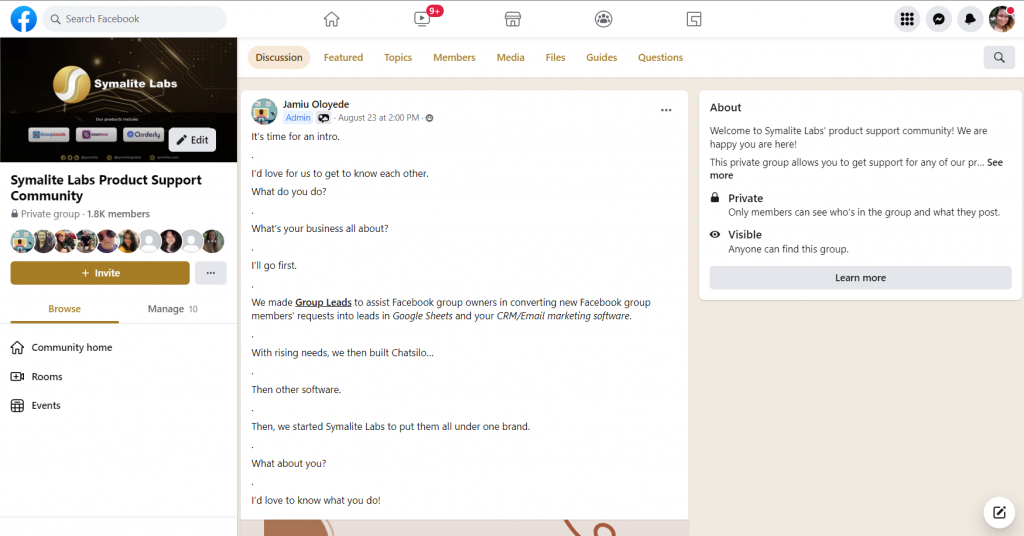 This type of post is perfect for when you want to create a welcoming environment for your community members. It gives them an idea of what to expect from your group and its purpose. They are the best way to start conversations with your community and give them a great first impression of your brand.
2. Polls and Contests
The most popular way to engage your group members is by asking them questions. You can do this by creating a poll or a contest. For example, if you sell products in your group, you could ask people to vote for their favorite product. You can also get Facebook group engagement if you have a special offer for members only. All you have to do is to create a contest where people have to share the post on their social media profiles to get an extra discount on their next purchase and guess what group leads will do it for you.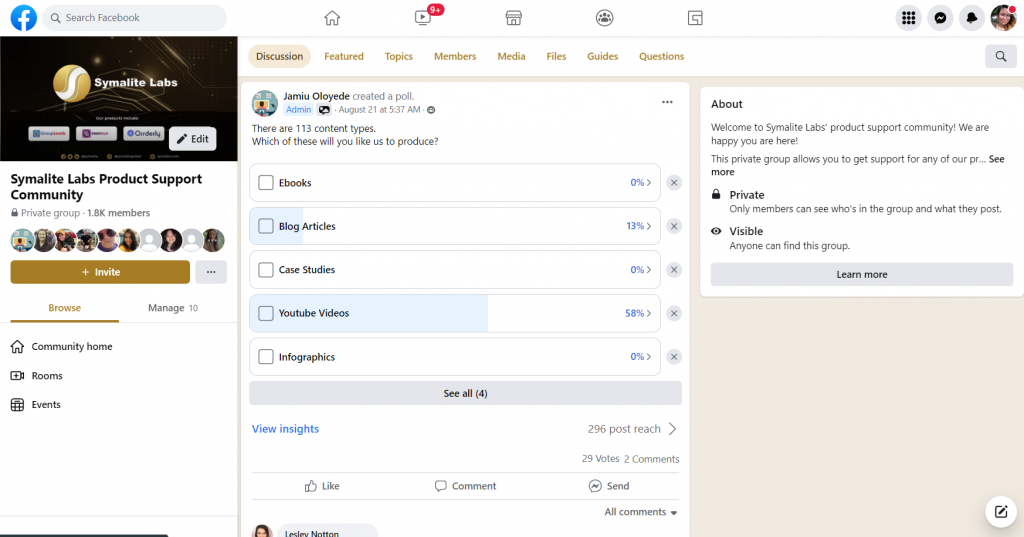 It's a great way to engage and make your group feel more personal. It also helps you discover what your members are interested in. You can use polls to find out why people joined the group, what they like most about it, and more. Use polls to learn from your community and tailor future posts accordingly to get Facebook group engagement.
3. Write Tutorials and Tips
Facebook is a great way to reach out to your audience but managing more than one group can be hectic and straining. If you sell a product or service, you should consider posting content on groups related to your niche. This will allow you to reach out to people interested in your industry and make them aware of your product or service.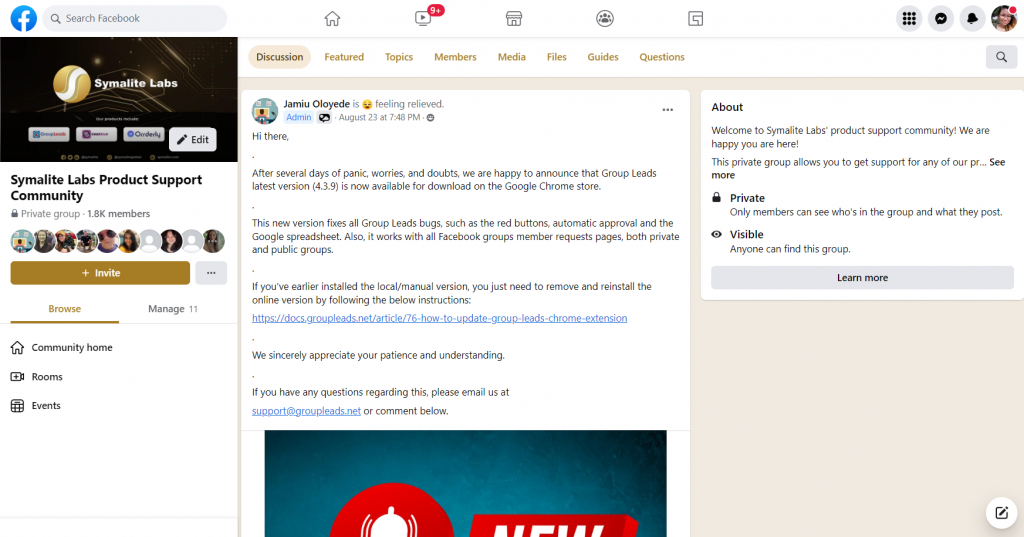 Engaging with people on Facebook Groups is also an excellent way to get potential customers involved in the conversation about your products or services. The more members talk about your promotion, the more likely someone will buy something from you!
The best way to attract more people is by finding out what they need and giving them something valuable. They will be impressed by their experience in your group and most likely invite more people to join your group. You can use any content you want, but make sure it's relevant to your group's purpose to get good Facebook group engagement.
For example, if you're running a business-related group, share some tips about marketing strategies or how to save money on advertising. Or, if you are a personal finance blogger and have written an article on how to save money on your college budget, you can share the link to that article on your Facebook Group.
Facebook Group Engagement Graphic Posts Ideas
1. Create a Weekly Prompts
These Facebook group engagement posts are a great way to keep your community engaged with your post, and it also helps you stay on top of what everyone is talking about. By creating a weekly prompt, you can make sure that you're constantly posting something that will be relevant to your member's interests. Once your members build a habit of engaging with these posts, it then becomes part of their routine.
For example, if you're running an event or have a special offer, create a weekly prompt that talks about those things. This will make your post more interesting for your community and get them excited about what's next in their feed!
The key to getting people to respond to your Facebook group engagement post is to make it exciting and share user-generated content. A graphic post with a quotation or photo will result in many likes, shares, and comments.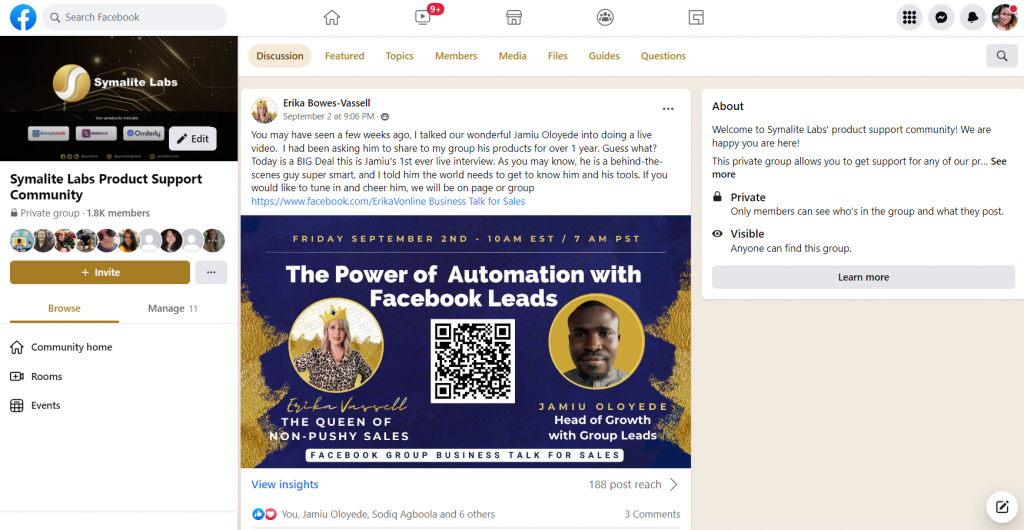 If you want to increase engagement on your Facebook group engagement post, use graphics or images related to the group's topic.
3. Create a List of the Top Posts for the Month
Create a list of top posts of the month, and then create a graphic for each one. You can use a picture, an image, or even a GIF. This can be the end-of-the-month review of the noteworthy discussions inside your Facebook group. The key is to make it look interesting and shareable to get more likes and comments in your group.
Posting graphics with hashtags is another great way to get people engaged with your group. You can also use hashtags to talk about other groups, which will help you build relationships with other community members, and eventually, your posts will get more engagement.
To determine the top posts of the week, head over to your "Admin Settings." Scroll to the bottom, and click "Engagement."
You will then find data on your Facebook group's posts, comments, reactions, and members.
Scroll down past the graphs, and you will find the top posts from the past 28 days.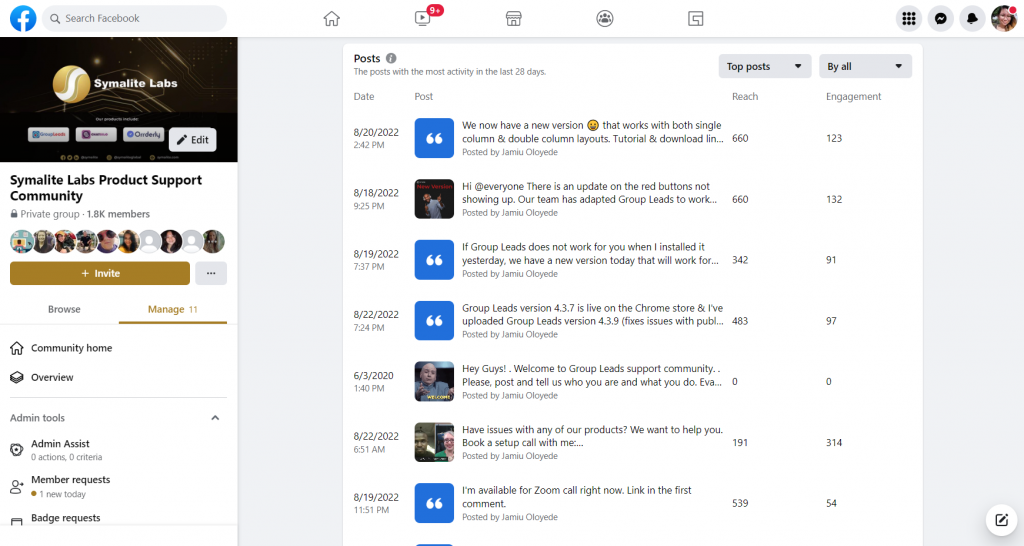 Facebook is a great place to share quotes and jokes, especially if it's anonymous quotes or jokes. Share your favorite quote or joke with your group members so they can share it on their posts and get some likes.
The best part about sharing quotes and jokes is that they're often short and sweet, making them easy to read on Facebook. Another bonus is that they're also easy to share, so you can potentially get more likes per post if you're sharing a more extended quote or joke instead of just one sentence or two.
Facebook Group Engagement Video Posts Ideas
1. Create a Sense of Urgency
The key to engaging people in a Facebook group post is to make them feel like they are missing out on something if they don't click through. You can increase Facebook group engagement by creating a sense of urgency by sharing something that will happen soon.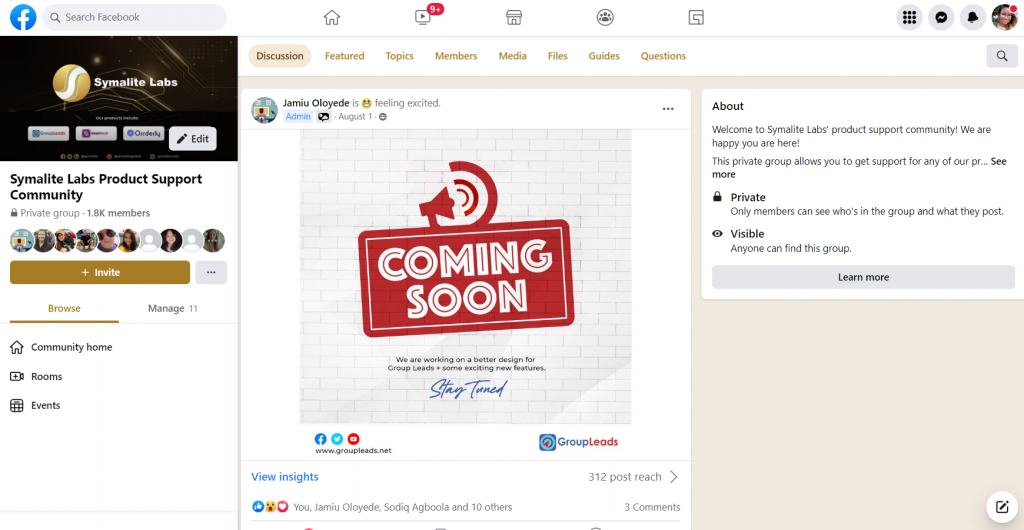 You can share it with your community, but you should also share the link to the event as an invitation and make it easy for your followers to understand what they need to do. You can do this by using the words "only" or "last chance" in your message, or you could use a call-to-action like "click now" or "get started right now!"
2. Engage Your Community Members with an Interesting Fact
The first thing to do is create a video that people will be interested in watching. It should be interesting and informative but not dull. Try to include some good graphics and images so the viewer can visualize what you are talking about. Your video should be about one minute long, so keep it short!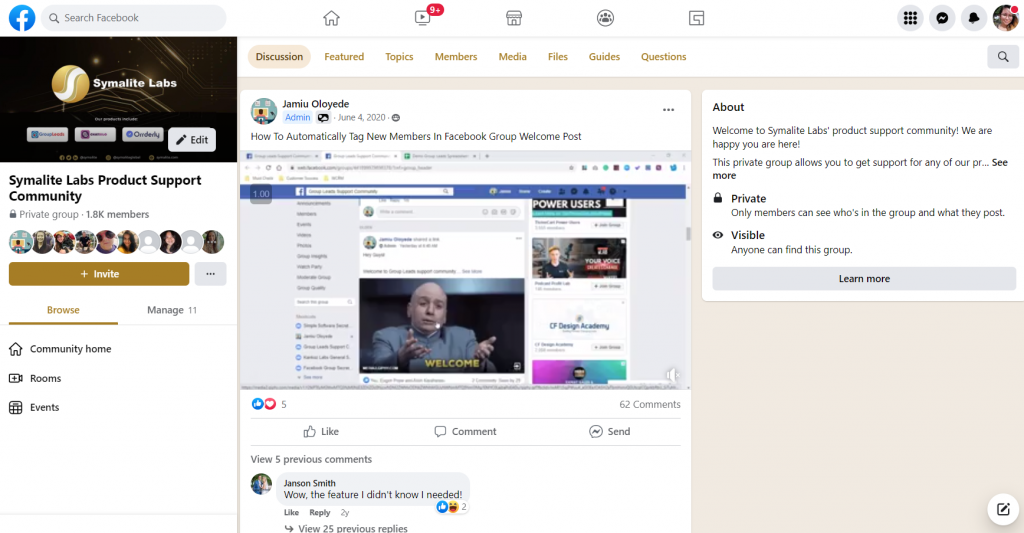 It would be better to post an animated video instead of an audio-only one to get Facebook group engagement because people may not have time or energy left after reading all the posts.
You can post lighthearted, entertaining, or at least exciting videos to get engagement on your post. Don't just post status updates — try sharing a video that has nothing to do with your business but is still entertaining and informative.
For example, share some funny cat videos or memes if you are a cat person. If you are a dog person, share some cute videos and pictures to get Facebook group engagement.
4. Give Them a Glimpse of Your World
You can connect with your members by sharing something they will find interesting and valuable about your life to get Facebook group engagement. It's not only about sharing cool things you have done but also about sharing the positive things in your life. This will help you connect with them better because they will know that you are not just another person on Facebook but someone who cares about what is happening in their lives.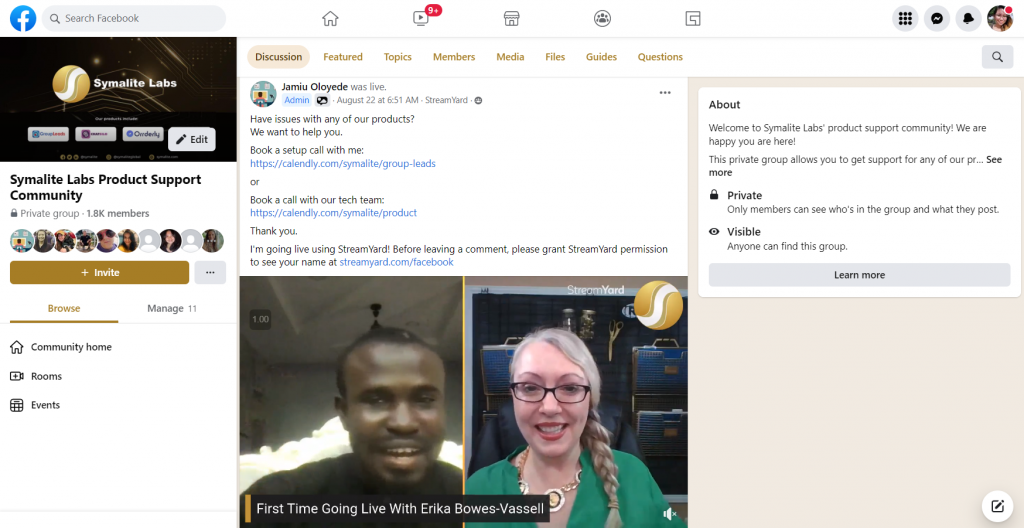 Try to make at least one video every month for at least 60 seconds long. This will keep your followers engaged and add value to their lives.
Final Thoughts
One of the top priorities of community managers and Facebook group owners is to improve engagement in quantity and quality. Engagement posts are of massive help in sparking conversation amongst community members.
In creating Facebook group engagement posts, make sure you have a good-quality graphic, image, or video representing the post's content. This will help people who don't want to click through on an image-only post to know what they're getting into and help them decide if they wish to read more.
Use the right hashtags! Hashtags are important because they help people find your post when they search their hashtags.
Use all of your group's available features, including tagging members in the comments, to get Facebook group engagement.
If you would like to get new members engaged from the get-go, use Group Leads to automatically tag them under your welcome post. Get your FREE trial here and save time welcoming your new members.