Naming your Facebook group creatively can be an exciting and time-slurping job. You have your content ideas in place, you have thought out how to market your Facebook group, all set to go…except for a creative group name.
I'll help you come up with the most creative Facebook group name ideas for your business.
Some people name their Facebook groups by the name of their brand or business name. Example: Sara's Boutique, Digital Dungeons, Jimmy's Meals, etc.
While it is completely okay to name your Facebook groups after your business names, it becomes a little more challenging to market and attracts potential leads.
Your chosen creative Facebook group name can only be 75 characters long. So, you have to come up with the right mixture that will make you stand out in the crowd.
What Should You Include In A Creative Facebook Group Name?
Here are some factors that can guide you in choosing the right name for your Facebook group.
Location:
A lot of Facebook group names fare better when you add the name of your town, city, or country. It gives a closer-to-home feel to your group and makes people find your group faster that way. So, you could name your Facebook group name as 'XYZ California' or 'ABC Salt Lake City'.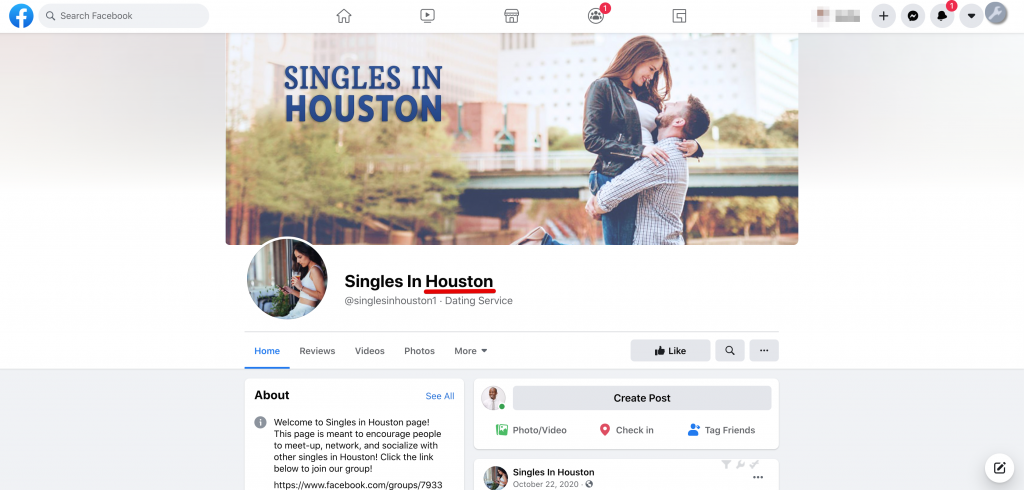 Industry or niche:
Even if your business or brand name does not have the industry you serve or belong in, it is a really smart idea to include it in your Facebook group name.
You've developed a website with a writing prompt generator. Now you want to build a Facebook group. If you named it "David's Prompts' people will have a hard time finding your group on Facebook.
Instead, let's say you typed in 'David's Thriller Story Prompts Group'. In just 36 characters, you'll be found by your niche-sharing writers in no time!
Audience:
This is the most invaluable factor for a Facebook group name. People look at and join groups that make them feel wanted and important.
Let's say, you design prints on t-shirts for online gamers. Your business name is Crazy-cool Dezines. When you make a Facebook group for this business, you could name it Online Gamers Crazy-cool Dezines.
When you add your audience to your Facebook group name, your group comes higher up on the search when the user types in 'Online Gamers'.
What Makes People Click On Your Group Name?
The name of your Facebook group is as important as your product or business idea.
When people read websites, pages or any information, they stay longer and read more, only if the information is related to them. They read and follow only that content, which is of use to them.
Therefore, if you are creating a Facebook group for your business, service, or product, you need to name it in such a way that it connects to your target audience.
It's the emotion and 'need' in the name of your Facebook group that makes people want to click, join and follow.
Here are some pointers that make people join Facebook groups in large numbers:
A Feeling of Community
People join Facebook groups to find themselves in a similar community of people. You can use words like Kingdom, Group, Home, Tribe, League, Club, Family, Ward etc.
When users of your product or service find your group to be a community, they feel some sort of loyalty and belongingness.
Words that translate to 'community', make your group members want to come back often to read more content on your group. They even find themselves connecting and engaging regularly.
Choosing the Right Group
The name of your Facebook group should be clear about who should join. The right name will allow the right audience to join the group and keep away random members.
'Let's Recycle Together Group' will have a huge number of people joining in. What if your Facebook group was only about paper recycling and not metal or plastic, for instance?
Then you will have a hoard of people who will join your group but will not interact or follow through on your posts. This will cause your Facebook group ranking to drop on the search algorithm.
This means that when people search for recycling groups, your Facebook group name doesn't turn up high enough on the list for people to join. You could name the group, in this instance, as 'The Cardboard Recycling Family' or 'Let's Recycle All Papers Community San Diego'
To avoid your Facebook group ranking from falling, you need to ensure that only the right people join your group. This is taken care of automatically if you have correctly named your Facebook group.
Here's another advantage of people interacting consistently in your group: your Facebook group gets suggested to more people who are looking for groups in your niche or business.
Benefit of Joining
Why should people join your Facebook group? The answer to this question should be in the name of the group.
Your Facebook group name should include the benefit you provide to your group members. It shouldn't just mention your product or service.
If you are selling modified children bikes, those bikes are your product. Modification is your service. Your Facebook group can be creatively named with the benefit your members get when they join, in this instance: "Modified Children's Bikes | Choose Your Own Style".
Unique Group Name
Common and familiar-sounding group names confuse people. Your Facebook group name should be unique and must stand out from other competing groups in your niche.
To come up with a unique and creative group name, you can choose a mixture of the above-mentioned points. Just like any business, you need your product, service or your group to be offering something very different from the competitors.
Building in that unique quality into the name of your Facebook group makes it more memorable and easy to find.
Final Thoughts
Your creative Facebook group name makes your business grow in a strong community-based group. To come up with the right name that will be creative and benefit you, it must answer these three questions:
Have you mentioned who this group is for?
Have you mentioned the word 'group' or its synonym?
Have you included why they should join or what benefit will they get from joining your group?
The answer to these three questions combined shall give you a perfect name for your Facebook group.
You can look up a thesaurus to find the perfect synonyms and power words that will help you choose the best one for your group name.
Once your group has been named and started, you are ready to get your business going!
Final tip: You can add a Google Chrome extension that collects your group members into one sheet. You can use that to garner leads to expand your business or services!