Managing a Facebook group can be so time-consuming because a lot of things are primarily involved.
Because of this, you started looking for a solution that allows you to automatically approve new members into your Facebook group so you can focus on the most essential part of your business.
In this article, you will learn how the Facebook group auto-approve feature works and other software that can help you automate the approval process.
EDIT: We've released our Facebook Group Automatic approval feature that allows you to automatically get data of your new members into Google sheet as well as their email address to your CRM 100% hands-off.
How to Set Up Automatic Membership Approval for Your Facebook Group
Facebook released the automatic member approval feature a few years back.
To check if you have the feature enabled for your group, follow these instructions:
Go to your group and then click on More and then click on Edit Group settings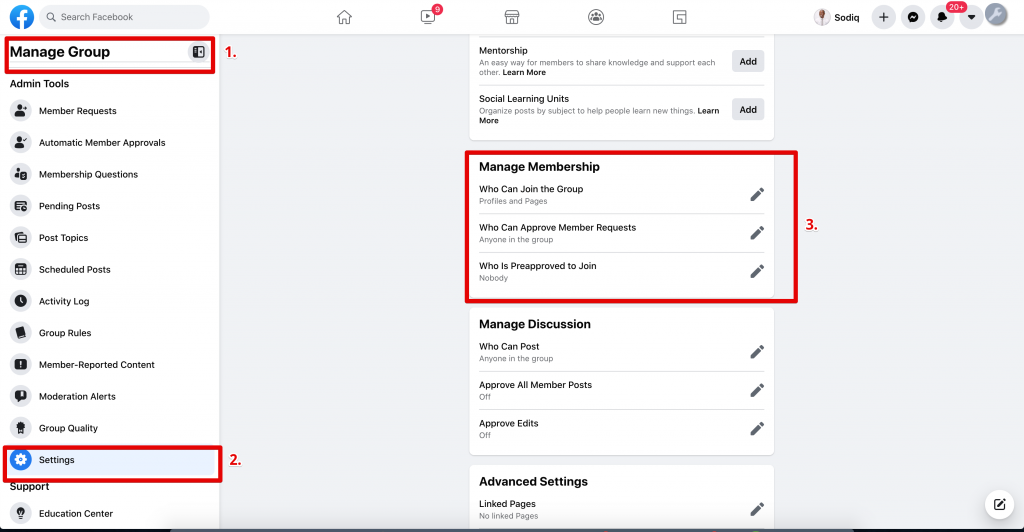 New Facebook Group Feature
Scroll down, and you will see the automatic approval requirements button right under the section where you set up your Facebook group questions.
Click on setup requirements.
Facebook Group Auto-approve
At this point, you need to click on Edit Requirement.
Edit requirements facebook group auto-approve
You would now see a variety of approval options. To be precise, they are four in total. Let me explain the function of each of them.
Automatic Members Approval Requirements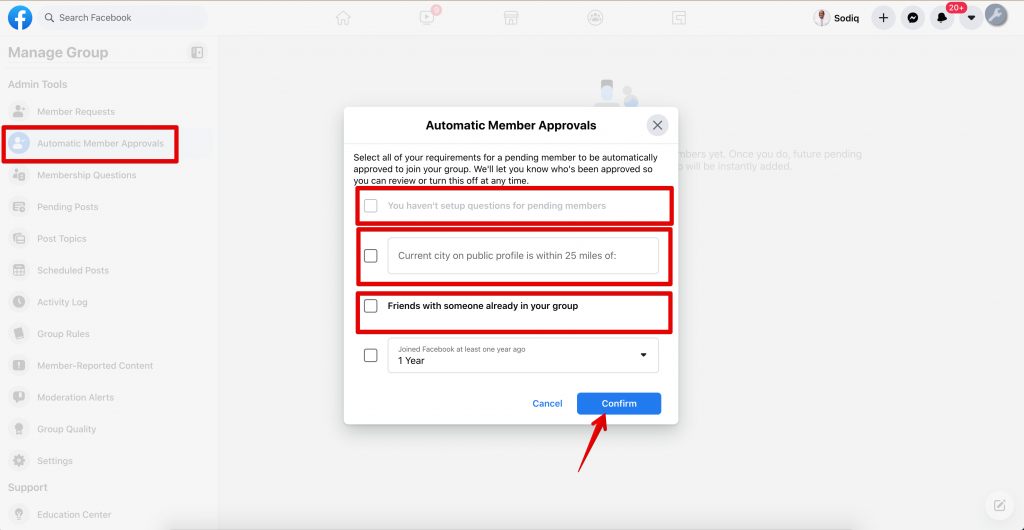 1. Completed all membership questions:
You know, Facebook allows you to ask three welcome questions from your new members when they join your group.
You can make use of our google chrome extension called Group Leads to take the data of your new members (including the questions and answer they provided while joining your group) to a google sheet (you specify within the extension) and then automatically add the emails of your new members into your email marketing software.
So if you want to automatically approve someone when they complete all the question, what you need to do is, tick the box next to this option
2. Current city on public profile is within 40 kilometers of:
Let say you have a group that's for members in a range of kilometres within a city.
For example, you can automatically approve new members based on their current location. If you input New York as the current city and I want to join your group but am not based in New York, so I won't get approved automatically.
Why?
Because my current city is not within a few Kilometers of your criteria.
3. Friends with at least one member
What this means is that before anyone can join your group, the person would have to be a friend of one of the current members of your group.
4. Join Facebook before a selected time
Ticking this would enable you to set the criteria for someone to have before they can join your group.
After making all your selections, you can click on Save and then OK.
Automatically Approve Future Members
If you open up another browser window and join the group with another Facebook account and make sure the new member fulfills all the requirements you've selected earlier.
Facebook Group Questions
Fill up the welcome questions if you've set it up in your group.
Going to the new membership request section of your Facebook group, you will see not one pending approval.
It's because the new request has been automatically approved based on your Facebook group auto-approval settings.
Going to the automatic member approval menu to the left and you will see the new member over there, and if you decide not to allow the person, you can remove him/her from your group.
Final Thoughts
That is how to set up Facebook group native automatic approval system for your group.
The downside to this is the fact that if you use Facebook automatic approval, immediately the new members are approved into the group, all their data would be lost.
Because of this, we created a better way to automate Facebook group approval into Group Leads extension with more features than that of Facebook and at the same time, you will be able to get your data to Google sheet and email marketing software.
Would you love to also automate lead generation from your Facebook group?
Do you want to extract the data of your new Facebook group members into google sheet and then add their emails to your selected email marketing software?