Facebook group moderation alerts are a great way to keep an eye on potentially offensive or inappropriate content being shared in your Facebook groups.
By receiving an alert whenever a new post is made in a group that you're moderating, you can quickly take action, removing the post, reporting it to Facebook, or issuing a warning to the group members.
Facebook group moderation alerts are also a great way for admins to keep an eye on their groups and ensure they remain civil and relevant. By using these alerts, admins can proactively identify potential problems before they become significant issues.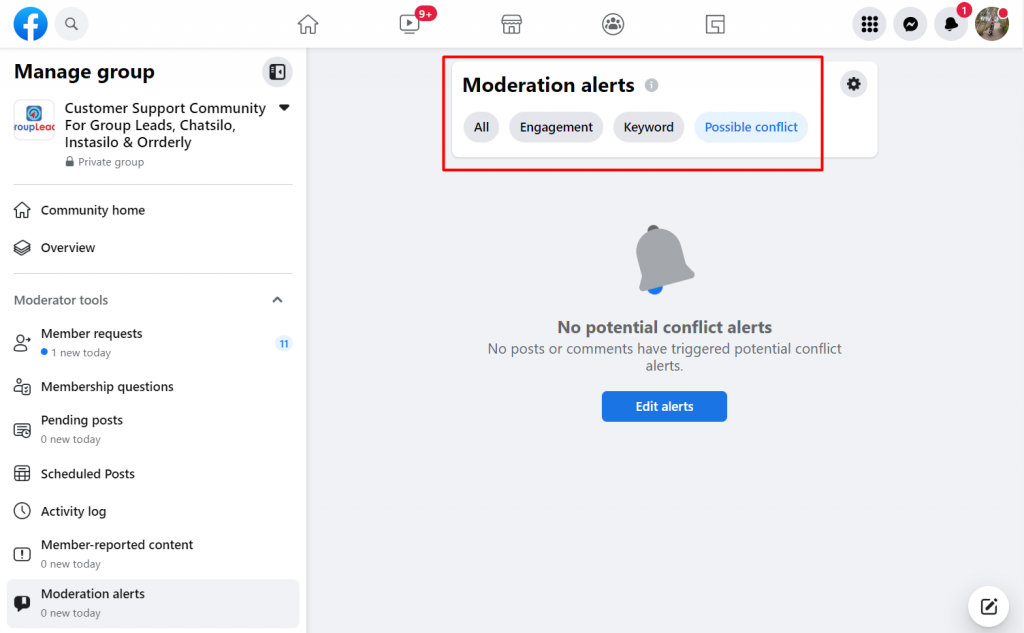 Types of Moderation Alerts
There are various moderation alerts you can use on your Facebook group, and each has its own purpose and benefits. Here's a look at each type and how it can help your group stay on track:
1. Engagement Alerts
According to Facebook, engagement alerts inform administrators "when posts or comments in your group are receiving a significant response." This is useful when you want to stay up to date on the top discussions in the group (e.g., posts with a large number of comments, posts with a high amount of reactions, etc.).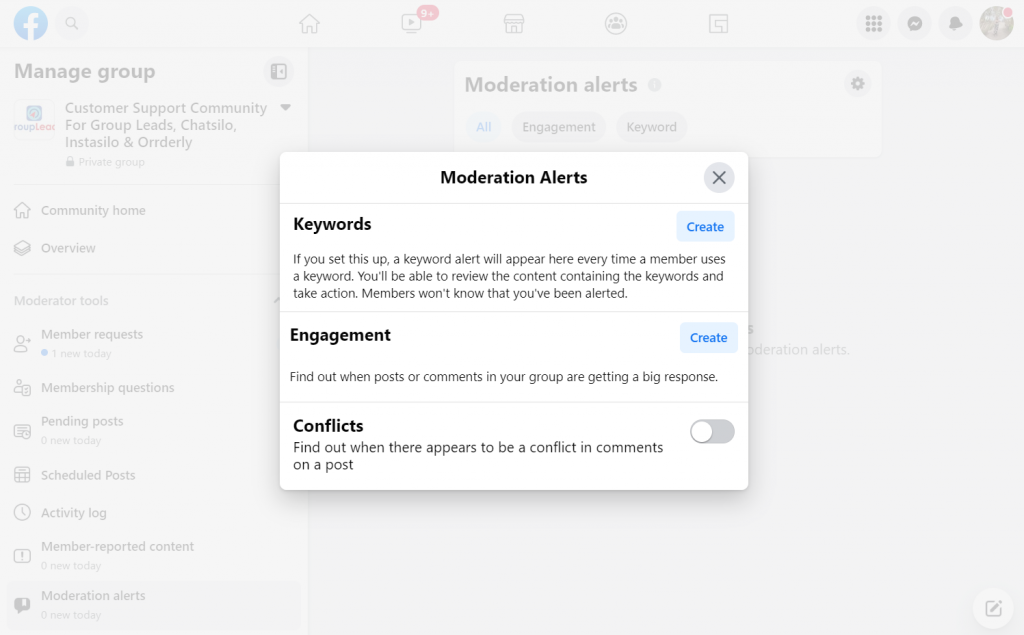 2. Keyword Alerts
Facebook gives us, as admins, the keyword alerts tool to effectively regulate our group. It searches through all of the conversations – both posts and comments – on our group feed to look for certain phrases and content categories, such as language and keywords that might indicate spam, dispute, harassment, or violence.
Other Facebook group admins also use keyword alerts to monitor for any violations of the group rules. Most business Facebook groups discourage members from promoting their own business to protect the members from sketchy offers. Other Facebook groups watch out for profanity.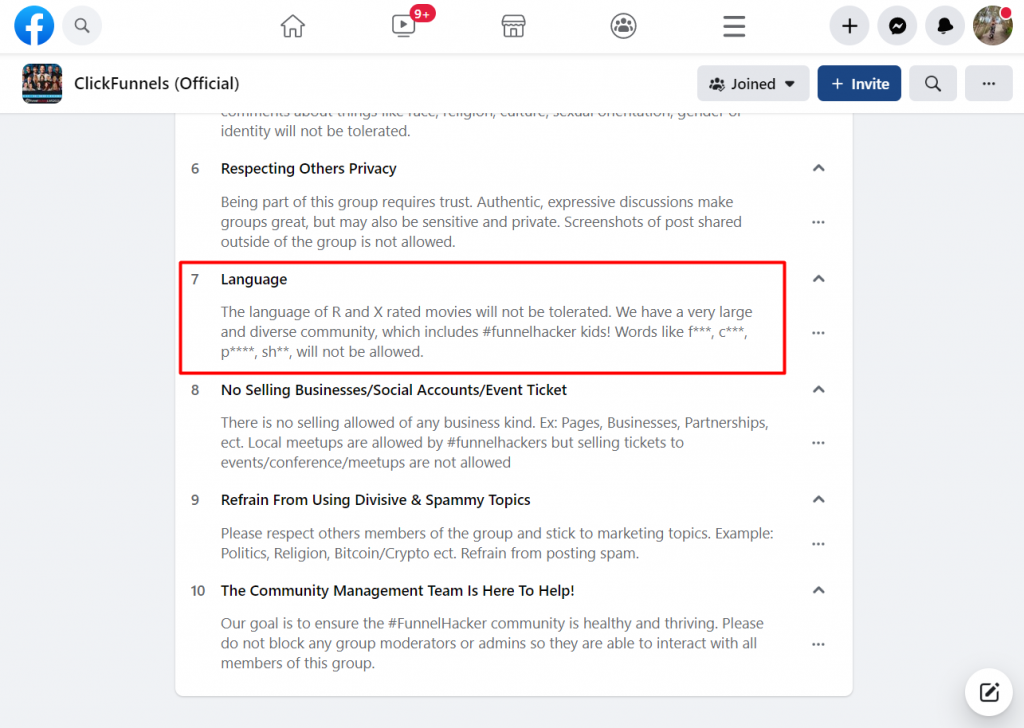 3. Conflict Alerts
Conflict Alert will use machine learning models to detect issues and notify the administrator. Admins can take prompt action after being notified by deleting comments, excluding users from a group, capping the number of times a user can comment or the number of times they can remark on a particular article, etc.
How to Set Up Moderation Alerts on Desktop
Like most people, you use Facebook to stay connected with friends and family. But how do you keep your page from becoming a noisy, chaotic mess? One way is to use moderation alerts.
To set up moderation alerts on your laptop, follow these steps:
1. Open Facebook on your computer.
2. Click on the Group tab at the top of the screen.
3. On the left column, click on the name of the Facebook group you are moderating.
4. On the right column, you will find the admin tools.
5. Scroll down and click Moderation Alerts.6. Click on the gear icon on the upper right side of the screen.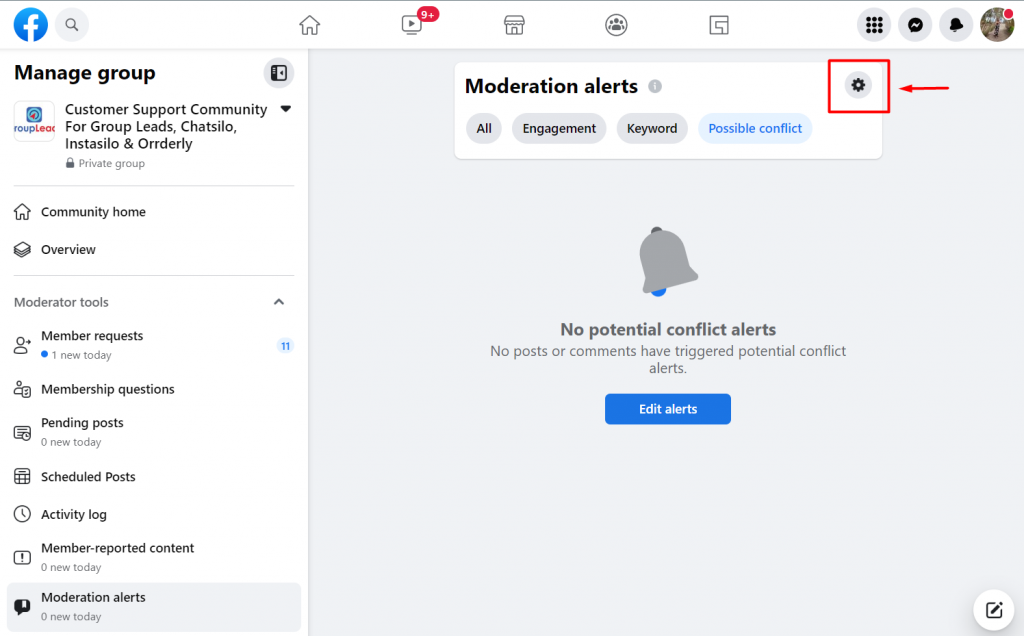 6. Select the type of moderation alert you want to set up by clicking the Create button beside the alert.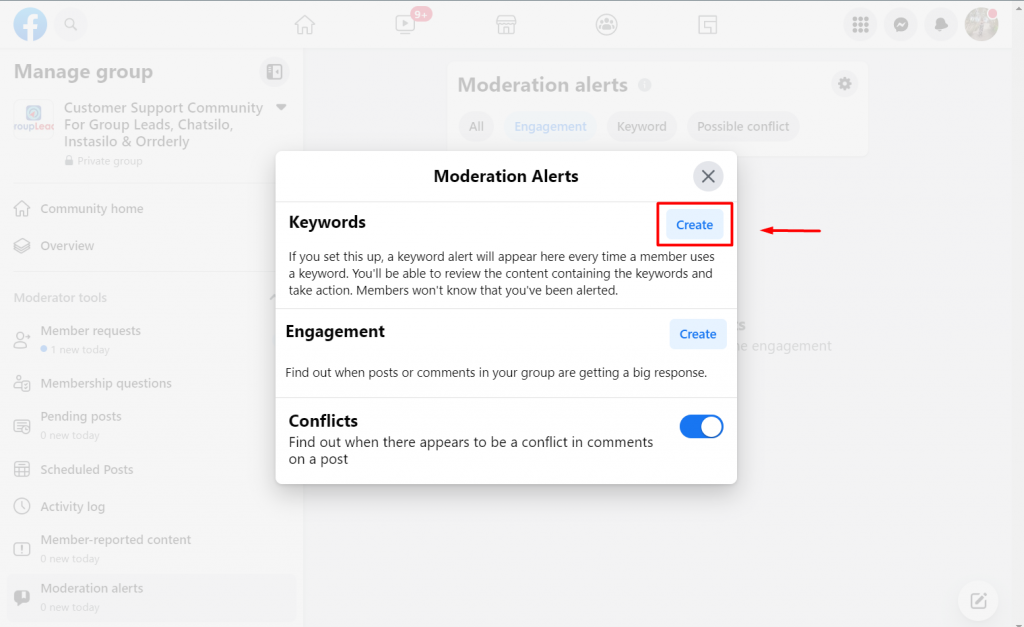 Under keywords, you can input the specific words you would like to be notified of.
Under engagements, you can set the type of engagement that would garner your attention (high volume of comments on a post, high amount of reactions on a post or comment, etc.)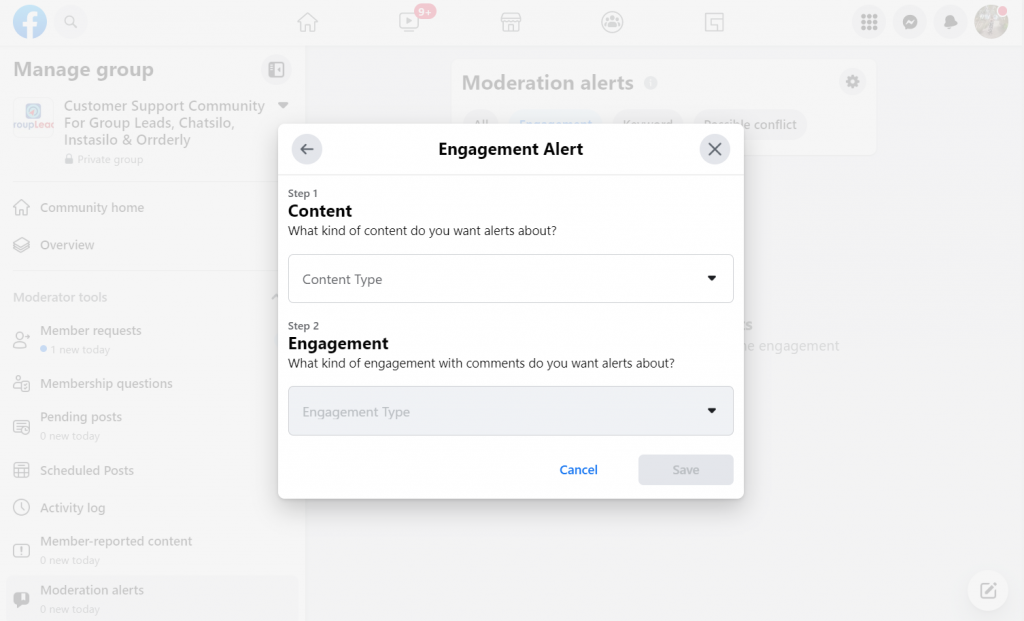 8. And you are all set! Once Facebook detects any of the moderation alerts you've set up, all your group admins and moderators will be notified of the alert.
How to Set Up Moderation Alerts on Mobile
Like most Facebook users, you probably have a few groups you regularly check to see if anyone has posted anything new or noteworthy. But what if you want to be able to quickly weed out posts that may violate your group's policies? Or you may want to be easily notified of posts and comments with significant engagement.
You can set up moderation alerts on your phone to let you know when a post is added or updated in a group that you moderate. Here's how:
1. Open the Facebook group you want to set up moderation alerts for.
2. Click the badge icon on the top-right corner of the group to head over to the admin tools section.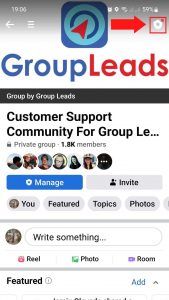 3. Click on Moderation Alerts.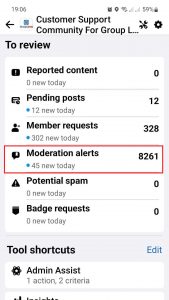 4. Click on the gear icon on the upper right.
5. Select the type of alert you want to create (keyword, engagement, or conflict).
Similar to setting up moderation alerts on desktop mode, you can add specific keywords under Keyword Alerts.
You can also set up criteria for the type of Engagement Alerts you would like to be notified of.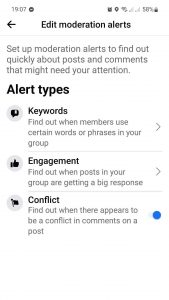 6. Once everything is set up, all your group admins and moderators will be notified of these alerts.
How to Review Moderation Alerts
Like most Facebook users, you probably check your group's activity daily to see if any posts need your attention. But what if you don't have time to review all moderation alerts daily?
Facebook has a solution for you – moderation alerts! When you receive a moderation alert for a group, it will show up in your group's Moderation Alerts section along with the names of the people who posted the content. All you have to do is click on the filtered content to see if the discussion needs interference from the moderators.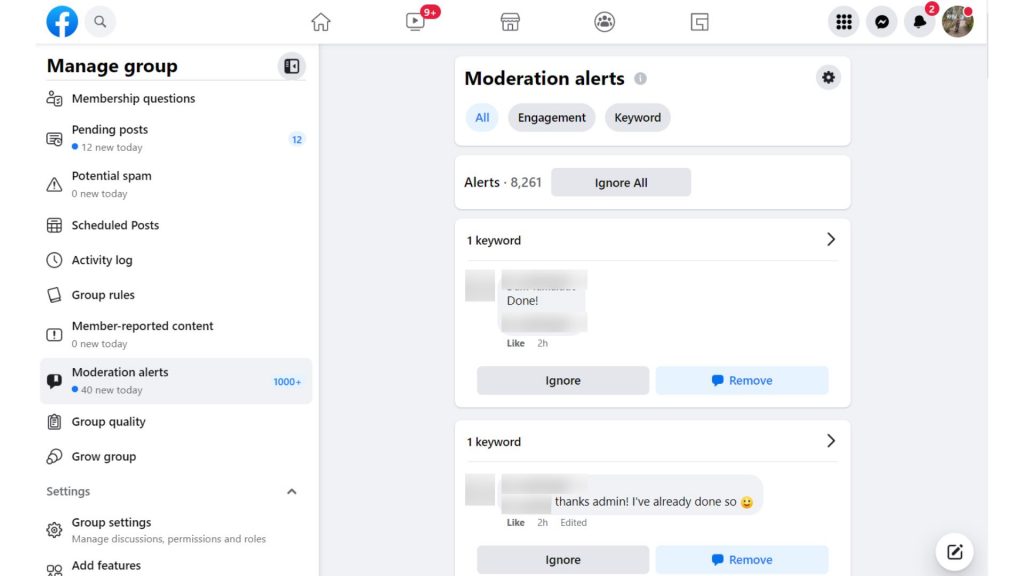 The Moderation Alerts section is a great way to quickly review moderated posts and determine which ones need your attention.
You can also use moderation alerts to keep an eye out for offensive or harmful content affecting the group's overall tone and atmosphere.
So remember: If you see an inappropriate post in your group, don't hesitate to review the moderation alert and take any necessary action.
It could be just what your group needs to start moving forward again.
Final Thoughts
It's been over a year since Facebook released the group moderation alerts feature. As social media continues to grow in popularity, business owners must consider how Facebook group moderation alerts can help them manage their online communities more effectively.
This type of notification system alerts administrators when new posts are made, and when responses or comments are posted.
This allows businesses to keep track of discussions and feedback within the group, ensuring that all members feel like they have a voice and that the message is being delivered accurately and timely.
Similar to moderation alerts, do you also filter Facebook group member requests to your community? If yes, check out Group Leads Chrome extension.
It's an easy-to-use software to help you get more leads and sell more of your products to your Facebook group members on AUTOPILOT so you can focus on the most critical part of your business.