Online communities comprise people from different backgrounds and upbringings. Monitoring Facebook groups is needed to maintain peace and order.
The group must be well monitored and maintained to avoid chaos or misunderstanding. Facebook groups, having fewer moderation tools than other online forums, must be monitored the most.
Millions of people are using Facebook, and almost all joined one group or the other. Imagine the large population of each group. How can you successfully coordinate such a group?
Monitoring Facebook groups allows you to detect any unwanted activities that might be going on in the group.
Not only that, you will be able to gain insight into your audience's opinion of your brand. With that, you will be able to provide good customer service.
Your business or brand could benefit from group monitoring; you can generate many leads while saving time.
Searching through your group could take a lot of time and energy. But you don't have to do that when you set up Facebook group monitoring tools. And you get to create more meaningful activities for your community.
In this article, you will find out the details on Facebook Group monitoring and the best online tools you can use for this monitoring.
Let's get started.
Here are the Different Ways to Monitor a Facebook Group
1. Facebook Group Overview (new feature!)
Facebook has recently released a new feature! As a Facebook group manager, you have a lot of tasks, such as member moderation, content creation, and strategizing the next activities.
Moderation takes up a lot of time.
Wouldn't it be amazing to see everything in just one snapshot?
Check out this new Facebook group overview. You can see everything you need to review, such as member-reported content, pending posts, moderation alerts, and so much more!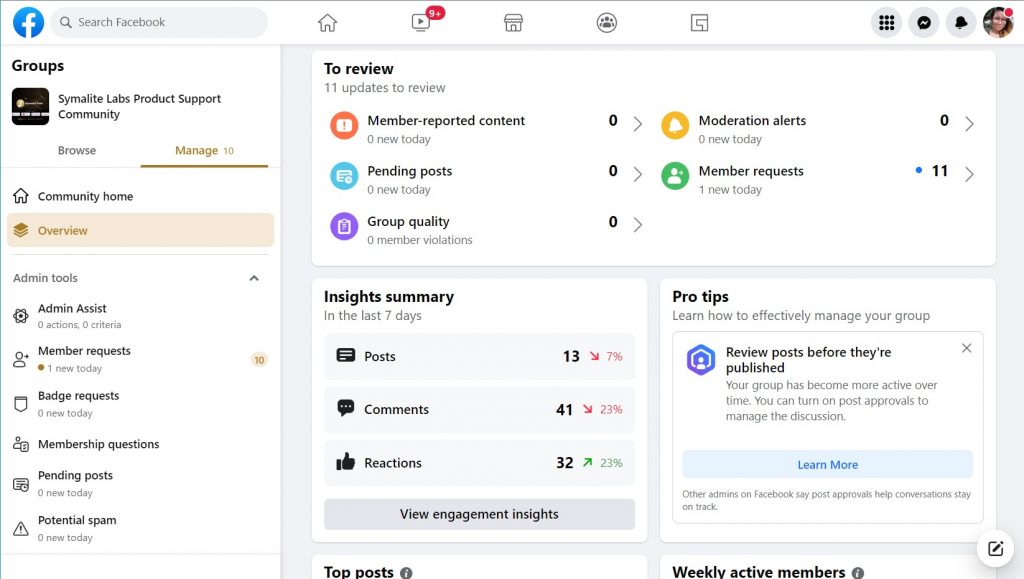 2. Moderation Alerts, Such as Engagement Alerts and Keyword Alerts
Content and group members are essential to the growth of your online community.
You can monitor content and members with moderation alerts without having to scroll through your Facebook group manually. You will immediately be notified about certain discussions when you set notifications on specific keywords.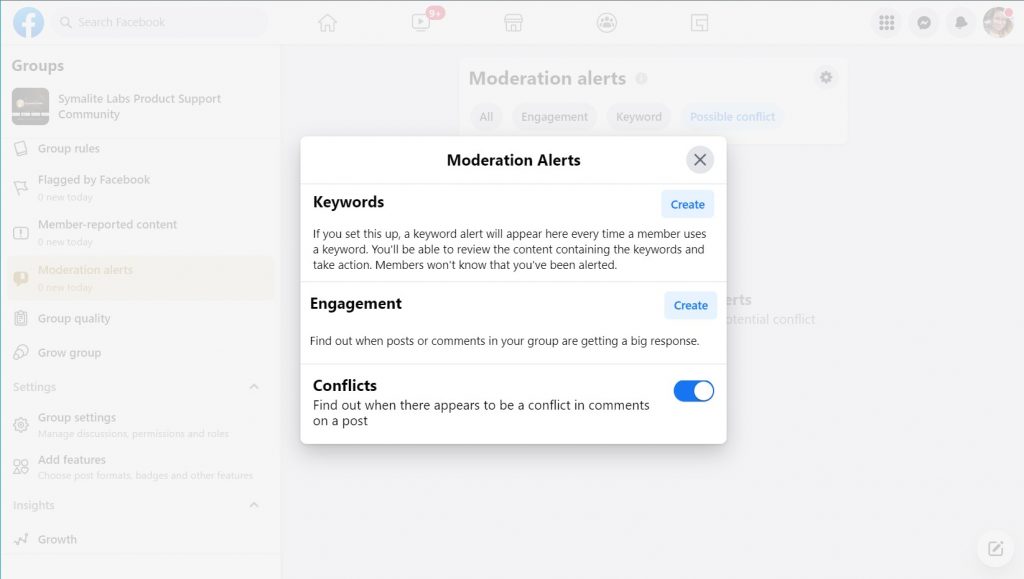 You can set up keyword notifications for your Facebook group. All you have to do is to go to your group settings, find "Moderation Alerts," and set up the specific keywords.
You could test keywords that work for you when you set the correct keywords alert for your brand community.
Here are a few tips when setting up keyword alerts:
Select keywords about important discussions inside your community.
Avoid spam promotional posts and comments by adding "sale"
3. Facebook Group Insights
Under Insights, you can find information about membership, engagement, admin activity, and guide completion.
Measuring growth data enables you to know your marketing progress. There are multiple free tools provided by Facebook that can help you achieve that.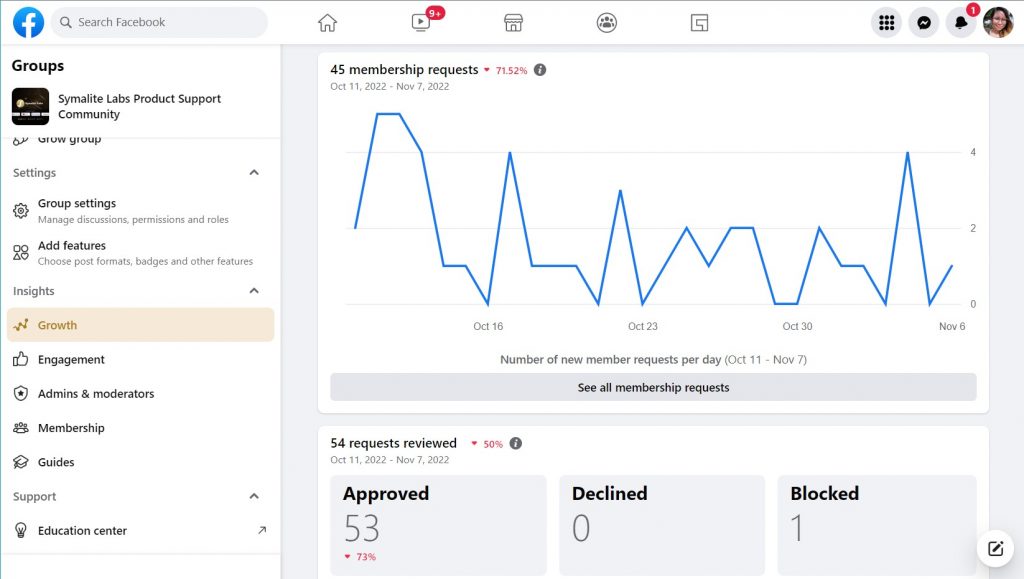 You can make use of Facebook Group Insights if your Facebook group is still small and growing. Getting enough insight into your brand community allows you to take the right action and be at the top in no time.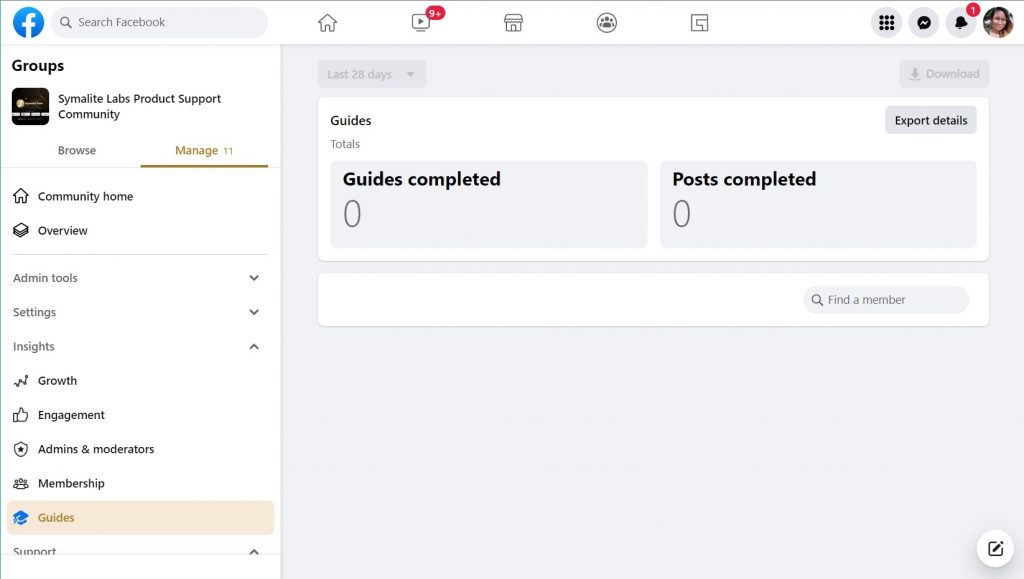 For a content creator, you might consider Facebook's Creator Studio. It is a section of a Facebook platform designed specifically for creators' community buildings.
If you are a content creator or manager, refer to Facebook's Creator Studio.
4. Third-Party Facebook Group Monitoring Tools
The best way to monitor Facebook groups is to use social media monitoring tools. These online tools make it easier for you to get specific work done.
With these tools, you could develop a successful marketing strategy without delay.
This is the best way to keep your marketing plan in check and focus on another part of your business.
Not only will your business benefit from using these tools, but also your community as well.
These Facebook group monitoring tools will be addressed in detail below.
5 Best Online Tools For Monitoring Facebook Group
1. Pinchr
This tool is suitable for a professional choice, and most of all, it is cheaper. It offers the basic and simple features of a monitoring tool, and it is perfect for small companies.
With Pinchr, you can monitor an unlimited amount of groups. The pricing is very favorable.
Pinchr consists of two central parts: the pinch Facebook app and the pinch website. You must install Pinchr on your device for possible use, and the same applies to other tools.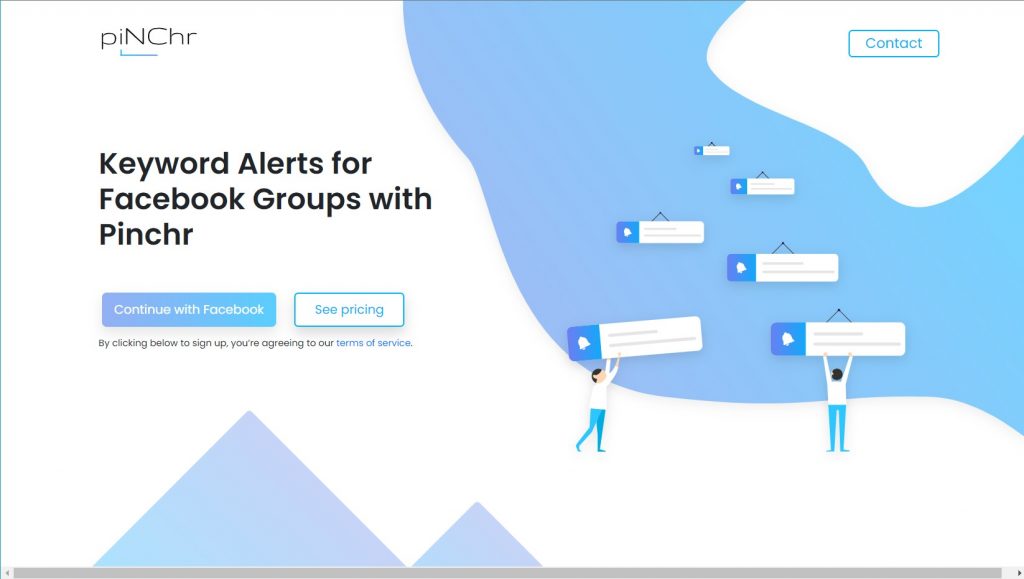 Follow the below steps to add pinches to your Facebook group.
Step 1: Open your Facebook Group.
Step 2: Click on the Edit group setting.
Step 3: Click on Add Apps from the apps section.
Step 4: Search for pinchr and click on it.
Step 5: click the Add button.
Step 6: Finally, click the Done button. That's it; your pinchr will be successfully added to your Facebook group.
Pricing Plan
Free, and
Pro plan for $ 4.99.
2. GroupsTracker
With GroupsTracker, you can monitor private groups without having to be the admin. This is perfect when you're looking for new members in other groups.
This tool tracks both public and private groups, and it also notifies you of keywords mentioned in secret groups without you being their admin.
This gives you the advantage of connecting with your target audience and eventually inviting them over to join your group. All you need to do is to pick the groups you want to monitor and add your services as a keyword.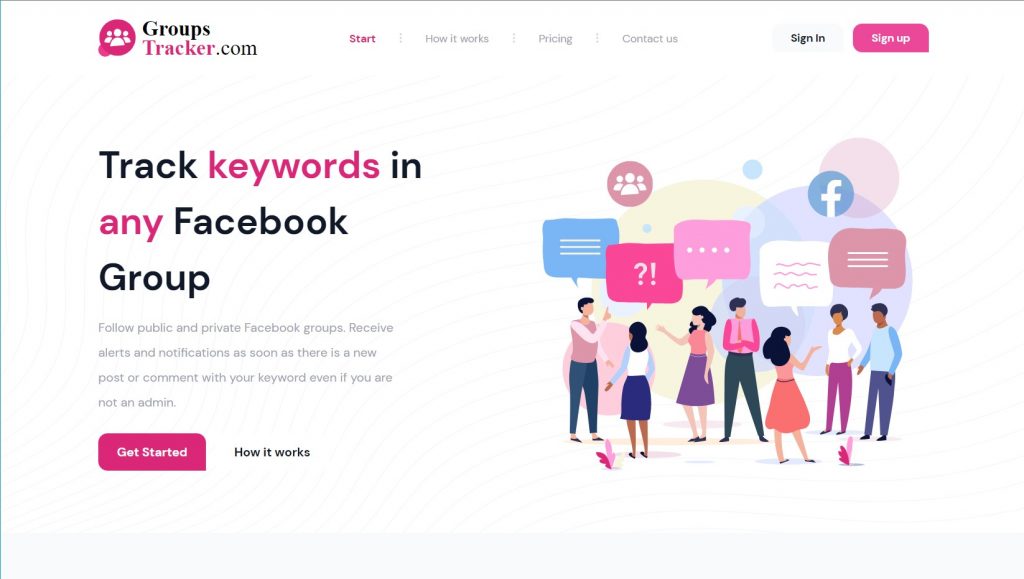 You will be notified as soon as new posts or comments appear on the group.
Pricing Plan
GroupsTracker has a free trial as well as paid plans. After you install GroupTracker, sign in for free. Add links to the group you want to monitor, then add keywords.
Free trial,
Business plan for $ 10 per month, and
Enterprise Plan for $20 per month.
3. Groouply
This tool does not only track keywords; it also helps you find relevant groups to join and get new members from.
With Groouply, you can easily track posts, comments, and links in both closed and open groups. You don't need to waste time browsing groups one by one.
It also sends reports directly to your Slack workspace, SMS, or email – whichever you prefer.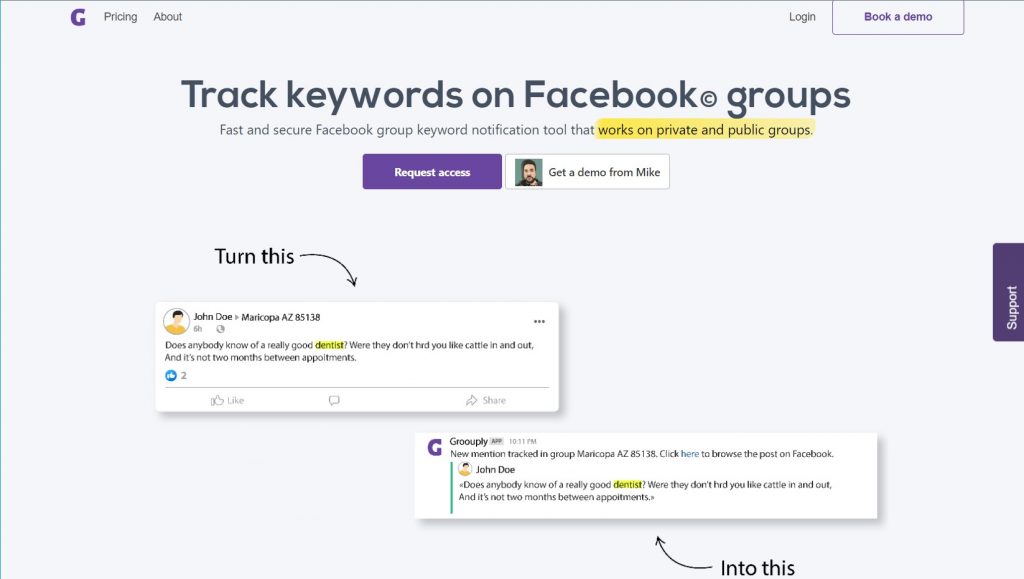 Groouply can also help you find similar groups you can join. These suggested Facebook groups can be great places to get new members.
4. Social Fixer
This is a free Chrome extension for Facebook that enables you to manage your Facebook in general.
You can manage your news feed and groups, as well as sponsored ads.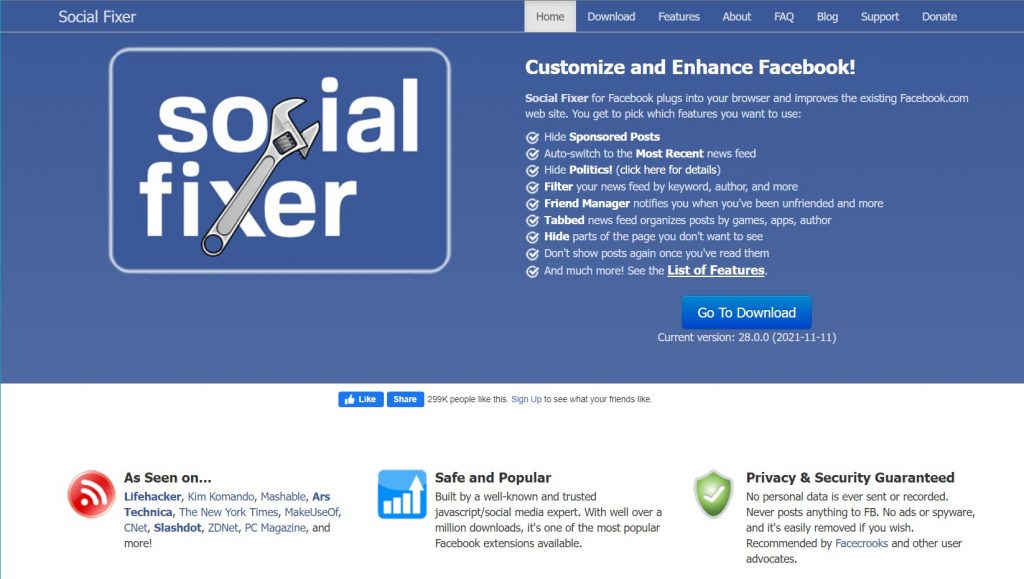 Social Fixer was initially designed to hide or delete content you no longer need. But as time goes on, it becomes suitable for business as well.
You can create filters for keywords and track your group's activity in a simplified way.
5. Grytics
This group monitoring tool prioritizes community building. Grytics measures members' engagement. Grytics is the perfect tool for community managers and the workplace environment.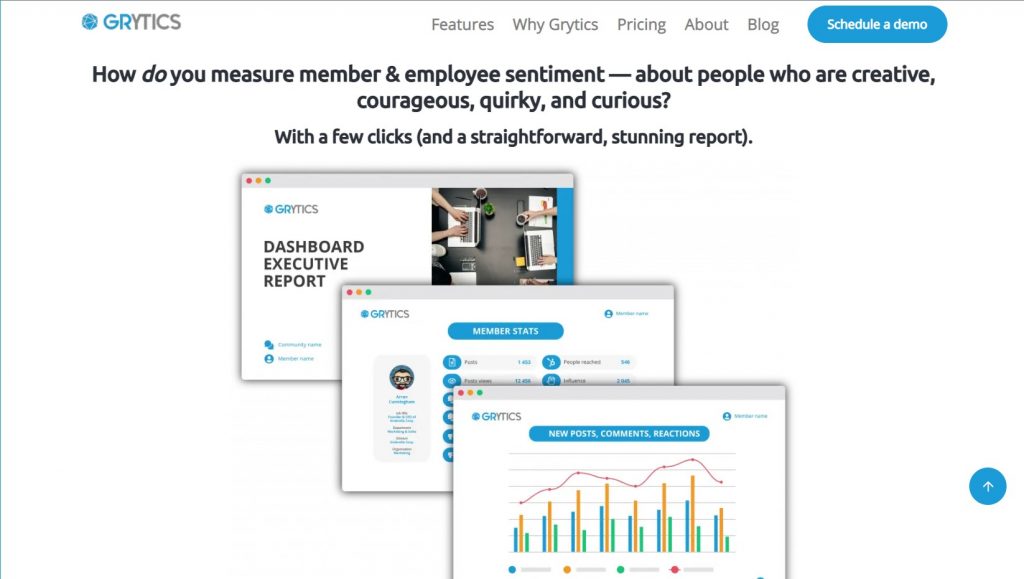 It gives insights and analytics in user-friendly reports. Grytics is what you need to manage and improve your Facebook group content.
To use Grytics, go to your homepage and click settings on the left. Select advanced settings at the bottom of the page to Add Apps. Search for Grytics, click on it, add it, and you are set to go.
Pricing Plan
Standard plan for $ 99,
Advanced plan for $ 199, and
Enterprise plan for a custom price point.
Final Thoughts
Knowing what is going on in your brand community gives you the upper hand in business. Social Media Monitoring has made it possible for you to gain insight into your audience or members' activities.
The online monitoring tools make Facebook group monitoring easier and more accurate. You get to know what happens in any private and public group without being an administrator.
You can set keywords you want to get notifications about. This helps with the progress of your marketing plans and strategies.
The opinions and preferences of your audience will be known to you without having to manually scroll through your feed. You get to know what is going on in any conversation inside your group.
These online monitoring tools are easy to get without wasting time. Get them now and build a healthy online community.