The bedrock of every organic marketing campaign lies in the audience. Their level of engagement directly reflects on your organic reach.
An active online audience is the dream of every brand. Their interaction portrays how relevant your brand is and how much they value your services, and this also builds a close connection with them.
Inactive Facebook friends affect your online presence and limit your marketing dominance.
Having inactive Facebook friends also reduces your chances of reaching a larger audience.
You must remove inactive Facebook friends to boost your organic reach. This removal is to ensure that you maintain an active audience and improve your organic reach.
It is difficult to sort out the inactive Facebook friends from the active friends and flush them out of your list.
So far, FriendFilter is an excellent option and stands as the best way to remove inactive Facebook friends.
This Friend Filter review is carefully curated to offer you insights on the use of FriendFilter, features, and how it serves as a great social media management tool.
What Is FriendFilter?
FriendFilter is a web-based extension built to remove inactive Facebook friends easily. FriendFilter scans your Facebook engagements, sorts your inactive Facebook friends, and auto-removes them at your request.
This straightforward procedure makes FriendFilter a valuable social media management tool. FriendFilter offers a plugin that works as a chrome extension. It analyzes your Facebook page engagements for the past 90 days, providing a detailed report of friends who engage on your posts and those who do not.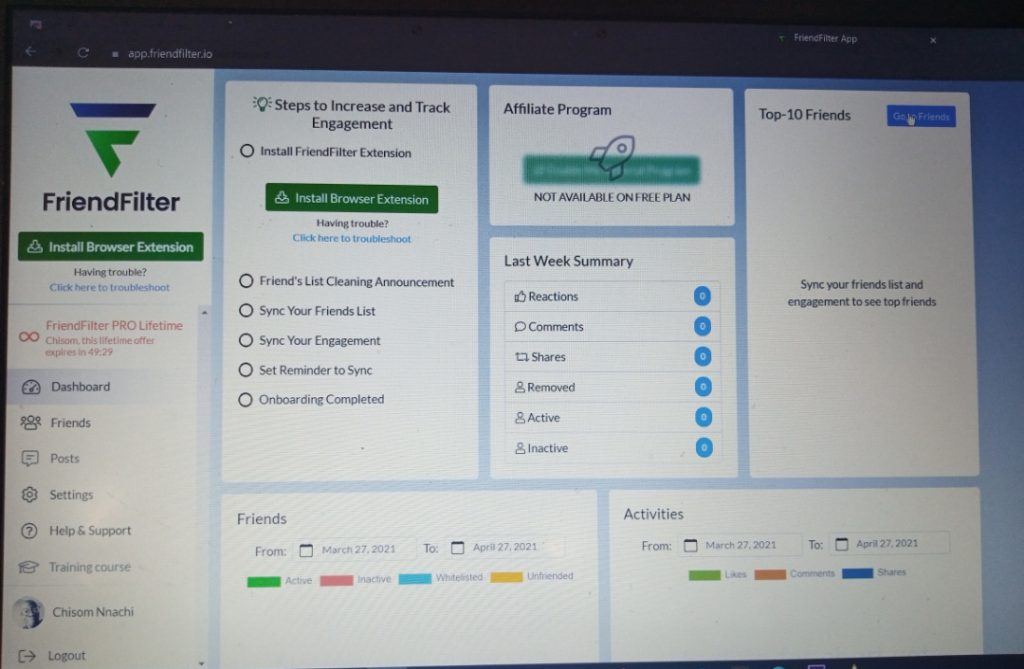 FriendFilter comes in two packages; free version and PRO version. FriendFilter free extension offers you the opportunity to download your Facebook engagement report. In contrast, the paid version, FriendFilter PRO provides additional features of a whitelist tab that lets you remove inactive Facebook friends. This process makes it possible to view friends that do not engage on your posts and add them to the 'to be removed' tab.
The use of FriendFilter as a third-party app reduces the time-consuming process of removing your inactive Facebook friends.
Is FriendFilter Pro Safe?
There are always issues of privacy concerns raised on the use of third-party apps on social media accounts.
Using FriendFilter for Facebook could sound like a breach of privacy. FriendFilter has built-in safeguards to ensure your privacy and confidentiality. FriendFilter only runs as an extension on your computer without gaining access to any private information.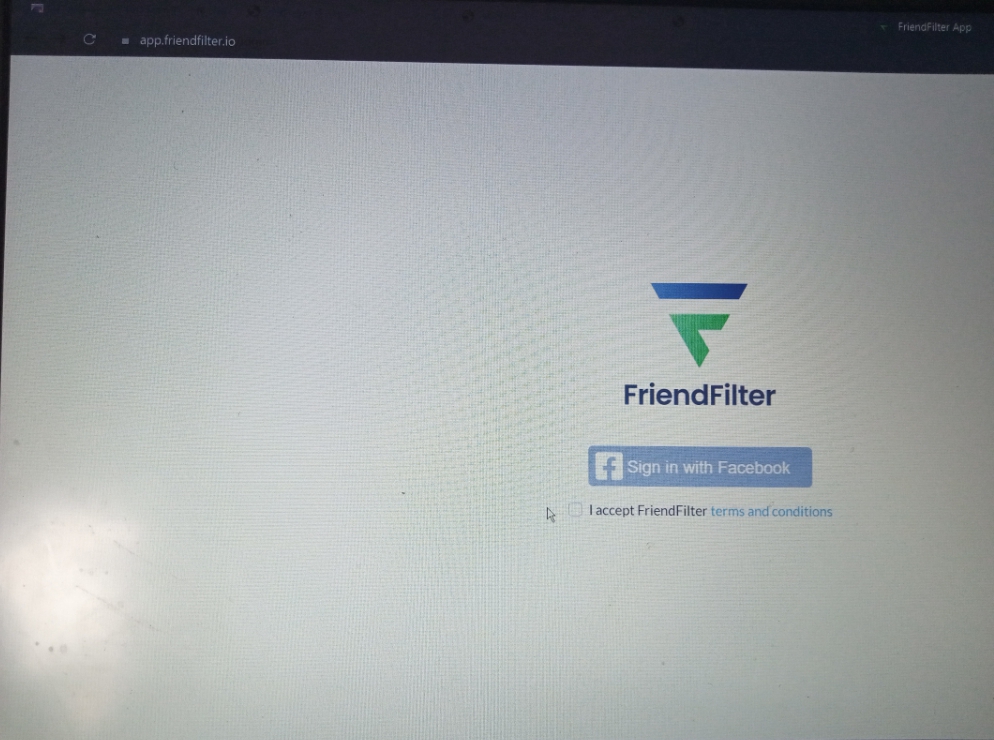 It uses cookies to collect data, which is analyzed to determine user's demographics and preferences for optimal service.
FriendFilter does not have access to your information until you permit it. They promise not to sell or rent your personal information. Using FriendFilter means you agree to its terms of service and privacy policy.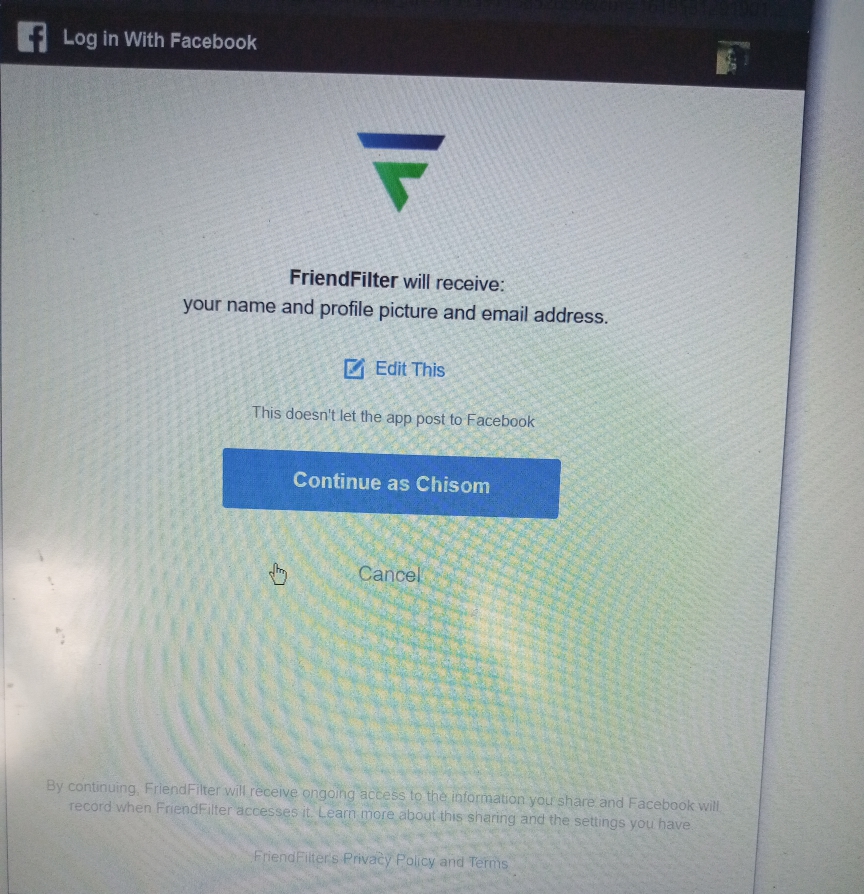 FriendFilter Review: Is It The Best Way To Remove Inactive Friends?
Removing non-interactive friends on Facebook is not an easy task as there will be much to unfriend.
Clicking on the unfriend button on your Facebook account can be hectic if there are many inactive and non-interactive friends to remove.
FriendFilter cuts down the stress from Facebook users by helping them identify inactive Facebook profiles, prune out dormant friends and keep your friends list clean and pumping with engagements.
FriendFilter quickly compiles a report of your engagement, indicating friends engaging and those who are not.
This boosts your engagement and doubles your organic reach as your posts will be reserved and directed to an active audience.
Instead of thinking hard on how to remove inactive Facebook friends, you can make use of FriendFilter. Few clicks will set your account right.
Why Is FriendFilter A Better Option?
There are lots of automatic Facebook friend remover apps that look like an alternative to FriendFilter.
Some of these apps include; all friends remover for Facebook app, remove friends on Facebook app, and friend remover app.
These productivity apps are great options, but some are outdated versions and might not offer advanced features as FriendFilter will.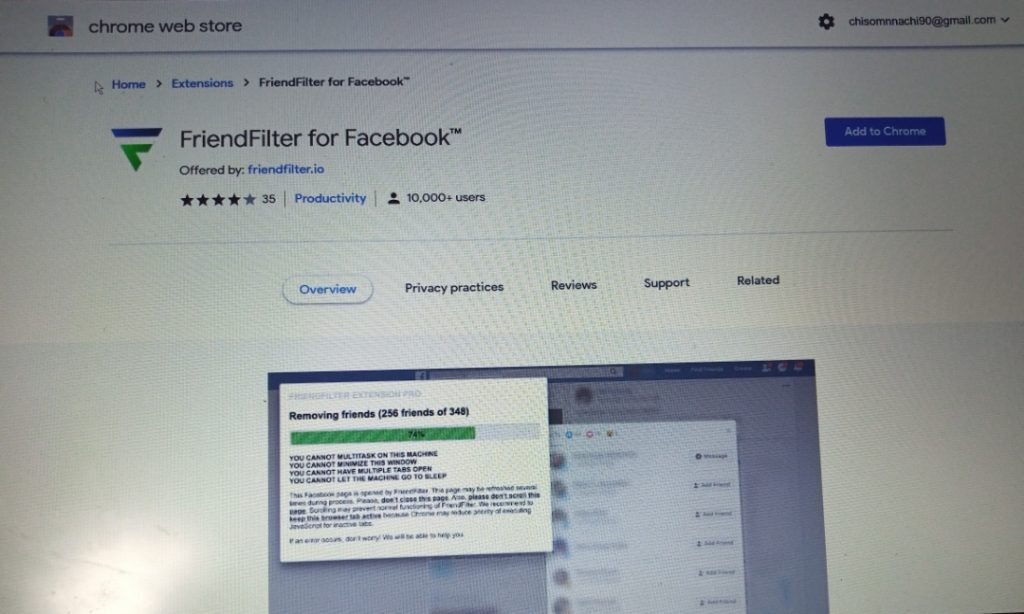 Alternatively, every individual has a personal choice, and as much as these apps offer the same service, optimum productivity is considered as well as personal preference.
FriendFilter provides an easy synchronization process that links your account with the app while it scans through to measure your engagements.
FriendFilter also includes a fast response helpline to tackle queries and unresolved issues.
FriendFilter automatically scans through your posts and uploads, reads the comment while taking note of the likes and shares. After reading your posts, it sends a detailed report to your dashboard, indicating your top 10 most engaging Facebook friends. It provides a quick option to whitelist friends that you do not wish to remove. This also opens an avenue to add the non-interactive ones to the 'to be removed list'.
FriendFilter offers a faster method of collecting and removing a bulk of inactive Facebook friends. Unlike other automatic Facebook friend remover apps, FriendFilter offers additional features such as an engagement report and a simplified Facebook performance chart.
How To Use FriendFilter To Remove Inactive Facebook Friends?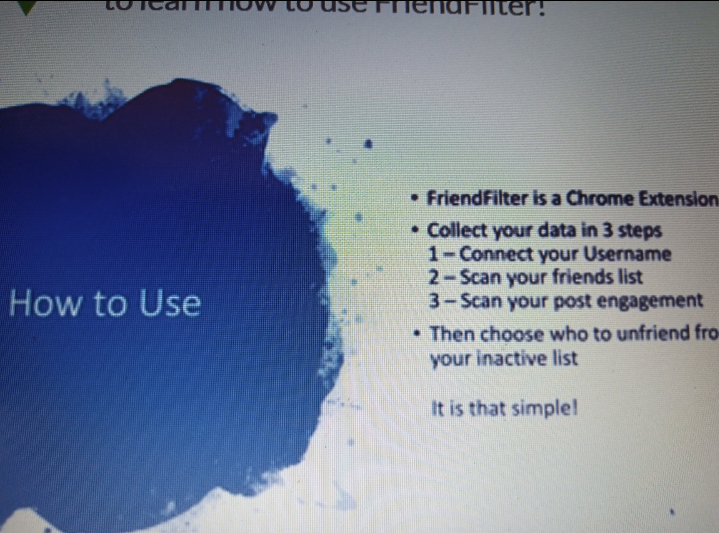 There are few steps to using FriendFilter to remove inactive Facebook Friends.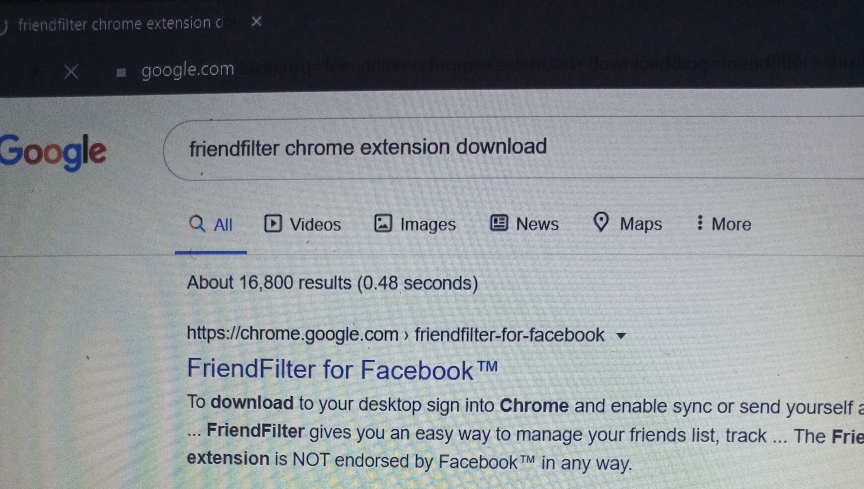 These methods include;
Download and launch the FriendFilter App.
Link your facebook account to the FriendFilter app.
For easy synchronization and a larger performance review, install the FriendFilter chrome extension.
Click on the extension to be redirected to the desktop app (homepage).
Close your Facebook Tabs before launching the process.
Synchronize your friends list. This might take some minutes. During this process, you must not shut down the engine, minimize the app or allow your computer to sleep.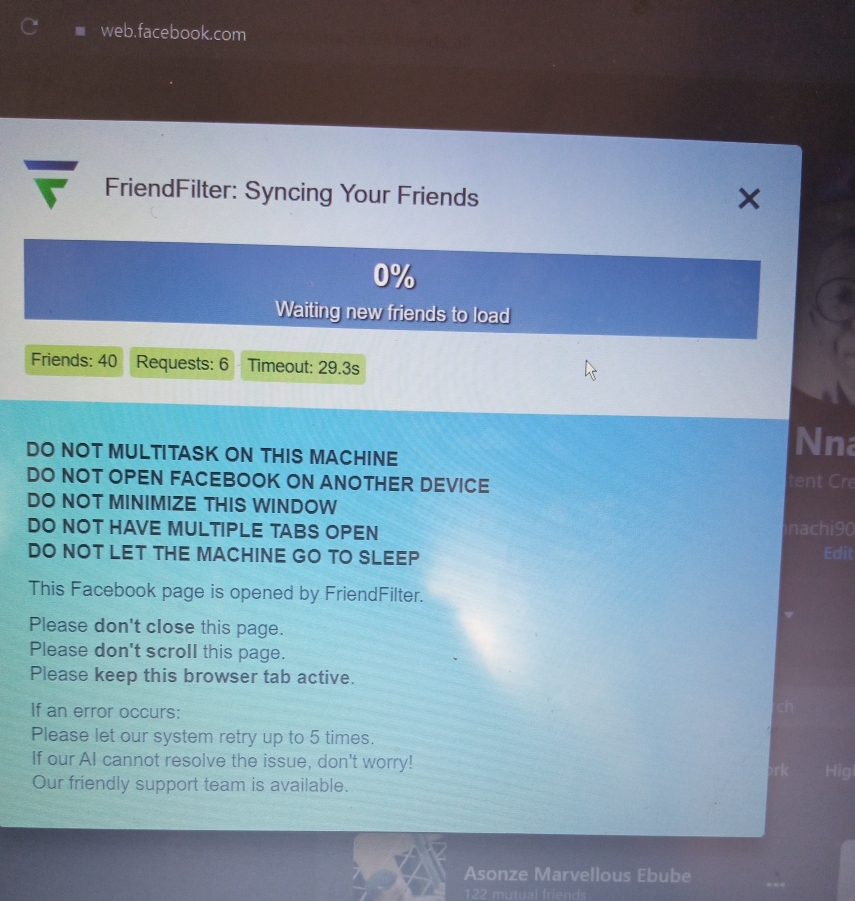 Run your first scan with FriendFilter. This reveals your engagement stats for 90 days.
The process will refresh if it fails to complete synchronization.
View your Report
Identify your active Facebook friends and inactive Facebook friends.
Whitelist your active Facebook friends to avoid removing them.
Remove your inactive Facebook friends by adding them to your 'to be removed' tab.
Final Thoughts
FriendFilter offers Facebook users an easier way of removing inactive friends, optimizing their audience, and narrowing their posts to a specific target audience.
Content marketing, branding, and organic engagement grow when there is a defined audience. This translates to building niche authority.
Prospective customers and clients will trust your brand if they notice positive reviews and active engagements on your posts. With a dormant friends list, you limit your growth in cyberspace.
It is also crucial that FriendFilter users go through the privacy policy and terms of service of the application before accepting to use them. With that, you are fully aware of how your privacy is managed, used, and stored on the platform.
At Group Leads, we are devoted to helping you convert your Facebook group members into leads and sales.
Click here to get started!