LinkedIn Groups for Business are great. They allow professionals to network with industry peers and build their expertise. They enable professionals to network and build expertise. You can also post and explore jobs.
In this article, we'll unpack all you need to know about LinkedIn Groups for business. And how to make the most of your group.
We'll also look at 27 successful LinkedIn groups. Also, discuss why LinkedIn Groups for Business are perfect for your marketing strategies.
What are LinkedIn Groups?
There's an excellent chance that if you're a working professional, you're a member of LinkedIn. This social media platform links business people with industry experts. If you join groups, you also get the opportunity to celebrate professional accomplishments and discover new job prospects. Many groups offer vital resources to help you advance as an entrepreneur and grow your business.

LinkedIn groups are a little-used but essential resource. They can help you find like-minded professionals who share your interests.
By interacting, members of this community can help your brand generate more income. They can do so by sharing their thoughts and experiences. Keep in mind that word-of-mouth marketing is an effective strategy for business growth. A poll revealed that 83% of individuals are more likely to buy when getting a suggestion.
There are over 830 million users on the network. There is enough room for its members to network and offer help. They can also share their knowledge, create communities, and add value to others. The LinkedIn algorithm favors marketers by giving their content more visibility. This, of course, increases social media engagement.
Does LinkedIn Have Private Groups?
LinkedIn does indeed have private groups. Many LinkedIn groups have developed to offer a quality environment for conversations and material. At the same time, they battle to get rid of spam and self-promotion, jamming these groups.
There are two types of LinkedIn Groups.
Standard: Most LinkedIn groups choose this form because it appears in search results. The group rules state that any current group member can invite and accept the group's first-degree connections. You can find the group's overview page displayed in search engine results. But not the group's chats.
Unlisted: You must get an invitation from the group admins to join these groups. These groups are not searchable on LinkedIn or any other search engine. And non-members can't view the group logo on a member's profile page.
Our Selection of 27 LinkedIn Groups for Business
Ad Age Discussion Group
Ad Age Discussion Group is one of the marketing industry's most dependable news sources. It covers topics such as social media, digital media, and data-driven marketing. This LinkedIn group has over 170,000 members.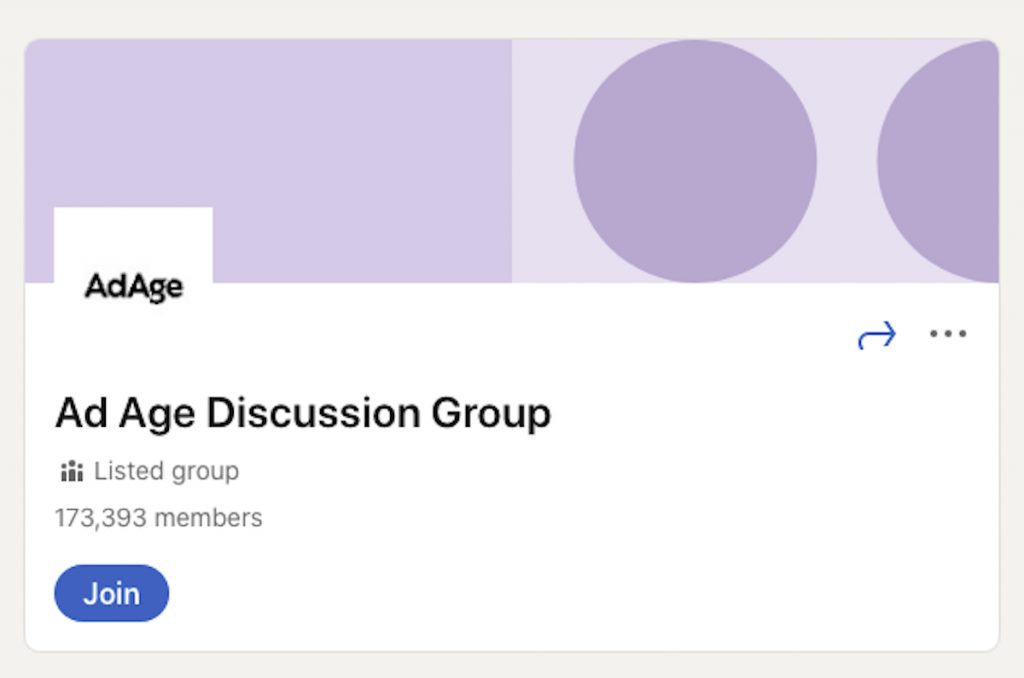 Band of Entrepreneurs
Band of Entrepreneurs is a non-profit organization by and for entrepreneurs. The 33,000-strong group offers help on various subjects. These include technology, public relations, human resources, etc.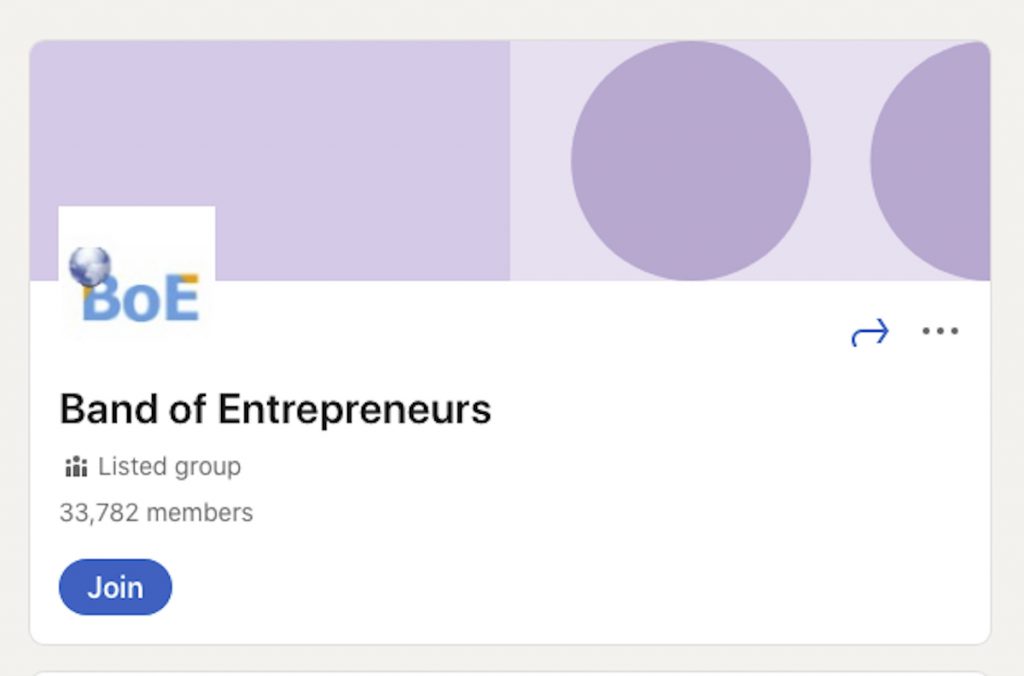 Bright Ideas & Entrepreneurs
Bright Ideas & Entrepreneurs. This networking community of entrepreneurs has more than 23,000 members. Here you can exchange ideas and connect with professionals who share your interests.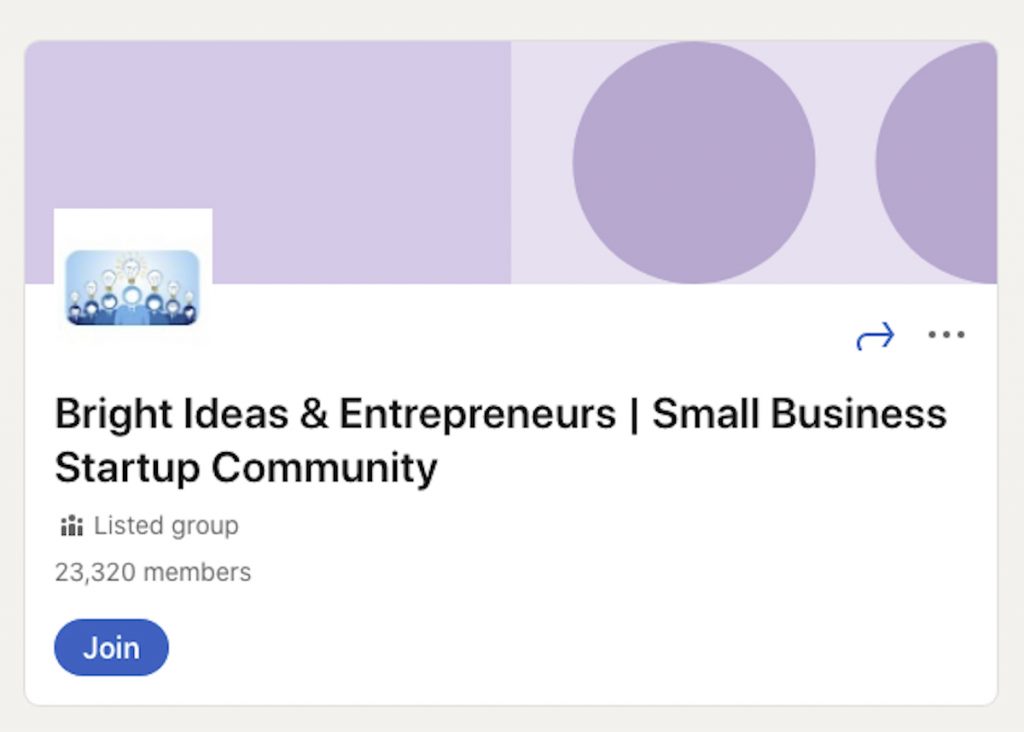 Business Development – The Missing Link between Marketing & Sales
Business Development – The Missing Link between Marketing & Sales. This is a networking group for professionals involved with market research. It also looks at competitive intelligence or strategic planning. It's a place to connect with people and share best practices with over 104,000 members.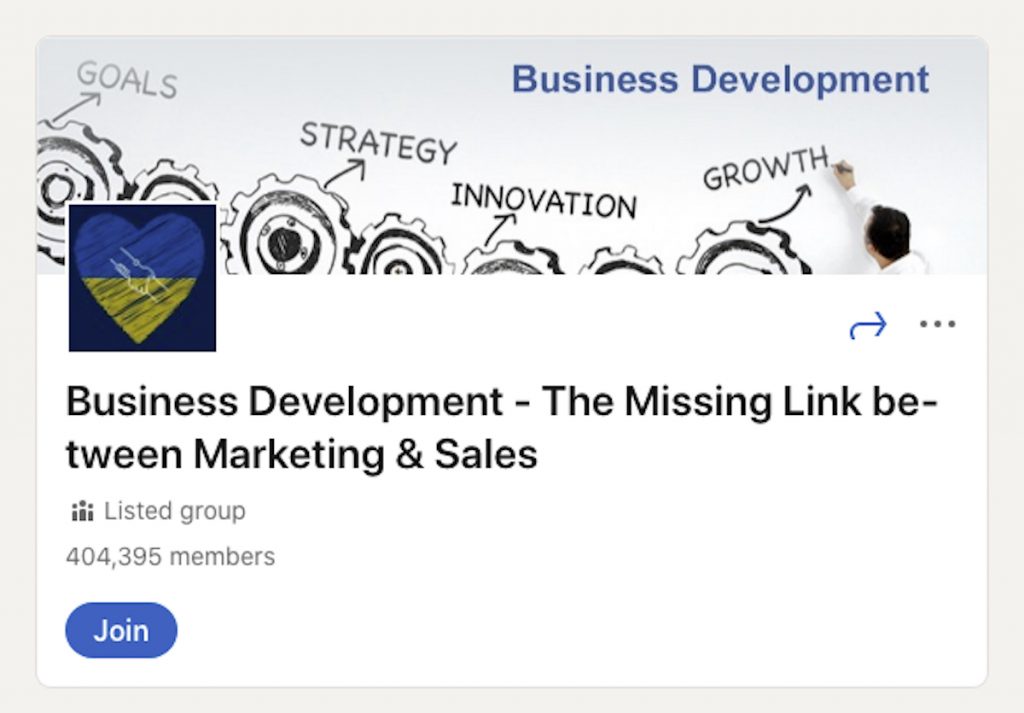 Business intelligence
The technologies underlying business intelligence can be baffling and intimidating. It's all about the software. And data and analytics to make better, data-driven decisions. Business intelligence is a great group. You can learn how to use the technology and get tips on how to use it to make better decisions.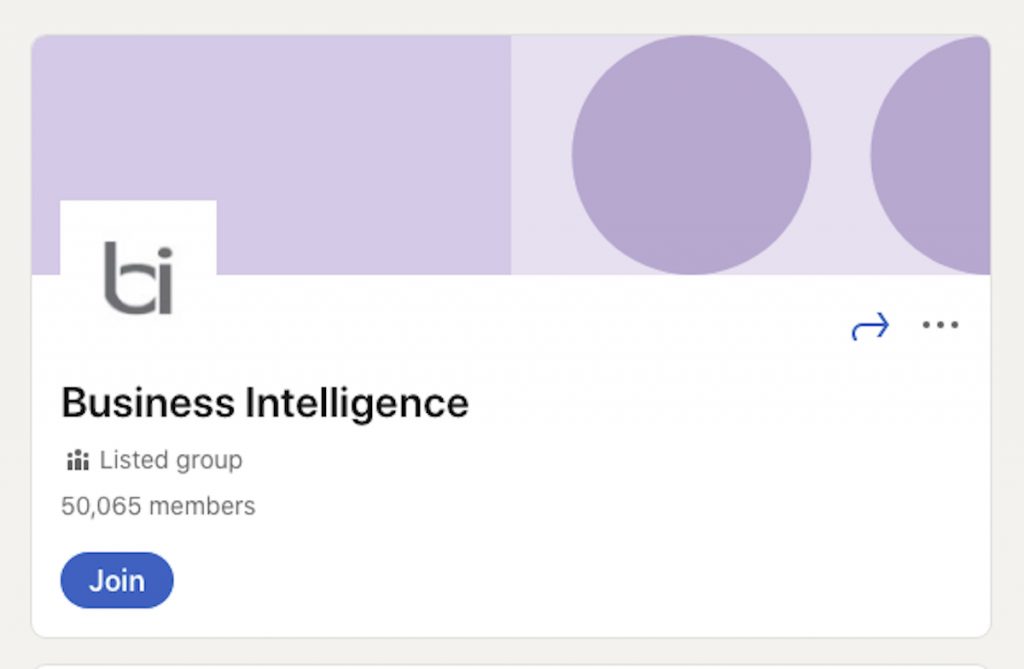 Chief Marketing Officer (CMO) Network
CMO Network has over 333,000 members. It considers itself the No.1 leadership group for Chief Marketing Officers. Recruiter.com Group Inc runs and moderates the CMO Network. The group links businesses with the largest network of recruiters. This speeds up the hiring of top talent.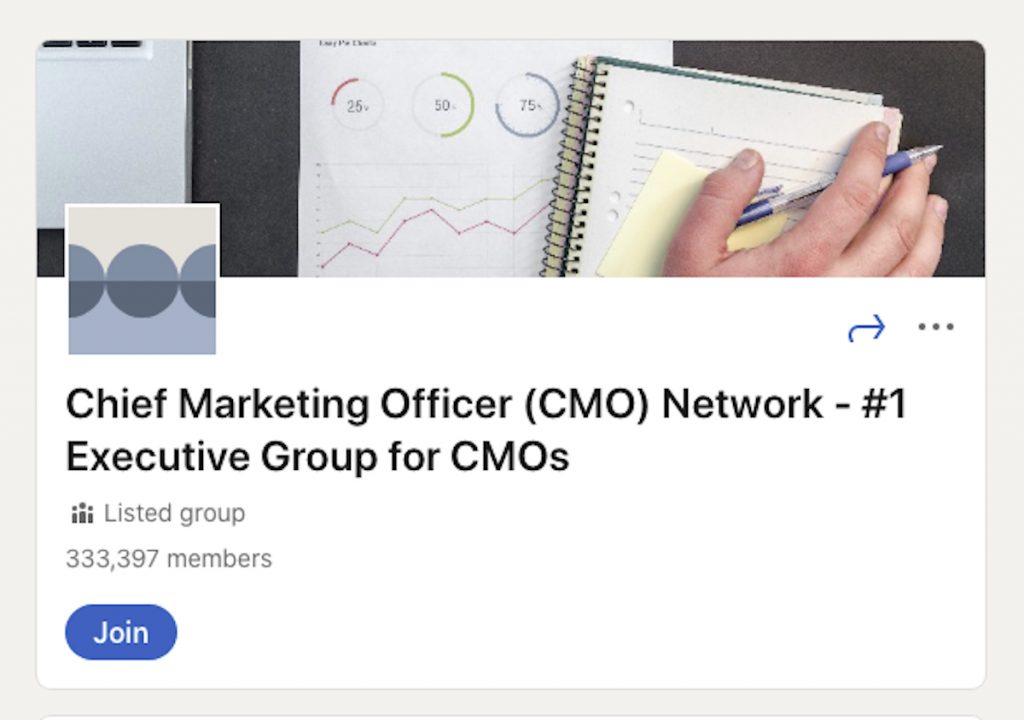 COSE (Council Of Smaller Enterprises)
This is a Chicago-based organization with under 4,000 members. Its chief aim is to promote nonprofits and small businesses. COSE defends the rights of small business owners. It also offers a network for them to interact and exchange knowledge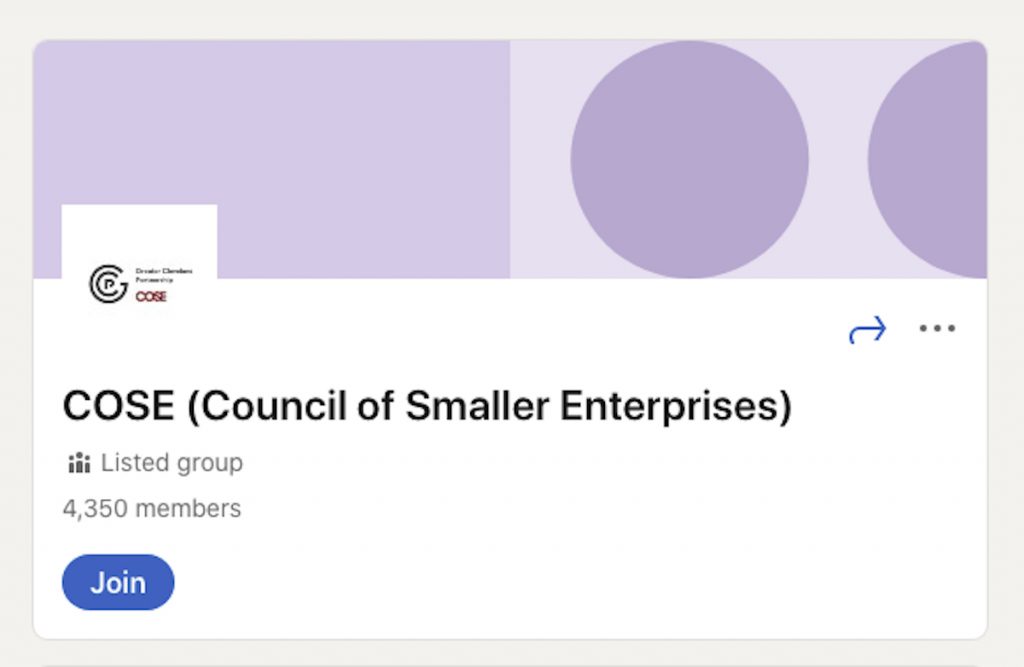 Digital Business Leaders
If you want to know how to run a business in the digital age, join Digital Business Leaders. The group currently has over 19,000 members.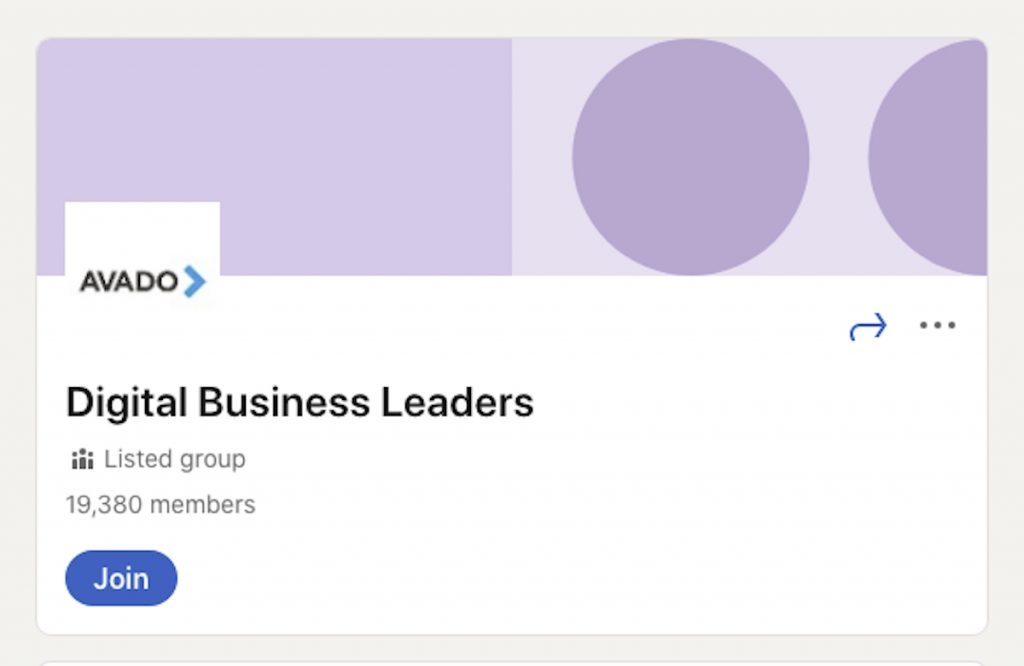 Digital Marketing: Social Media, Search, Mobile & More
Digital Marketing: Social Media, Search, Mobile & More, is a group with over a million members. The group brings together experts from all facets of marketing. These include social media, public relations, and advertising. The group's purpose is for them to exchange strategies, tips, and tricks.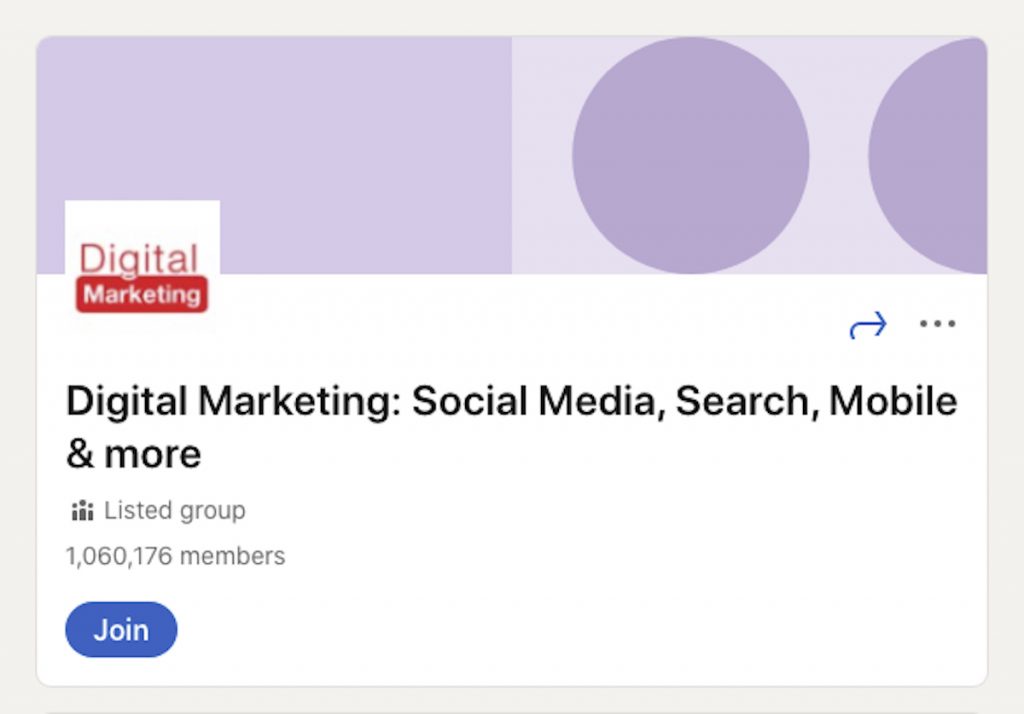 Entrepreneurs Meet Investors
Entrepreneurs Meet Investors. This is for innovative business owners looking for seed or startup finance. It's also for more established companies looking for funding for expansion. The group facilitates accredited investors looking to fund initiatives.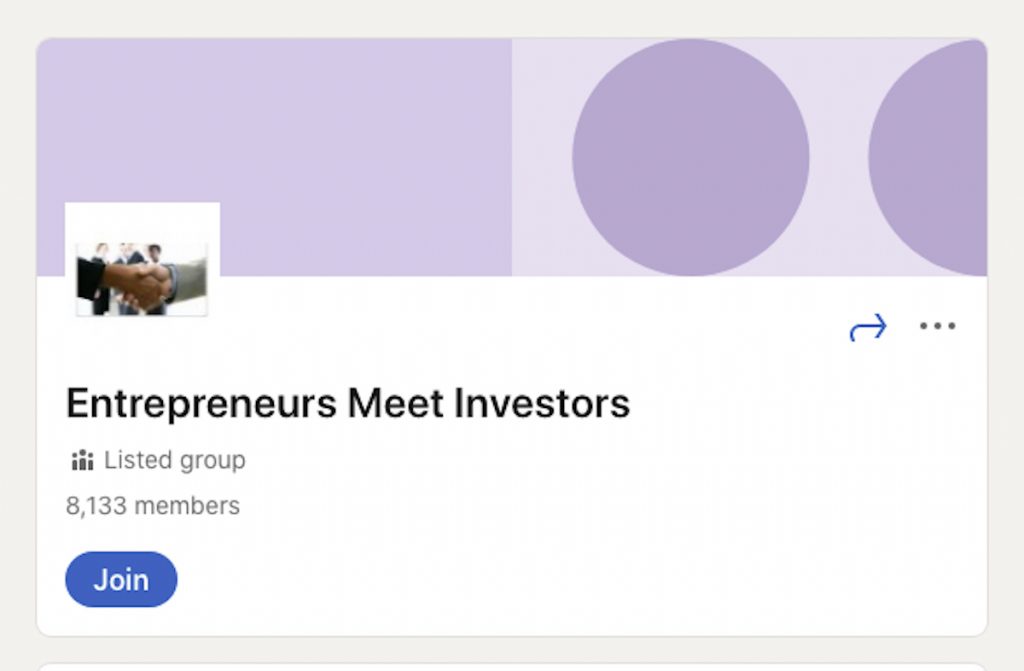 Executive Suite
Executive Suite provides executive-level peer relationships and reliable counsel. It aims to assist you in reaching the results you want for your career, employment, and leadership. You'll join more than 380,000 other people when you become a member. And you'll get access to their web series, message forums, and valuable information.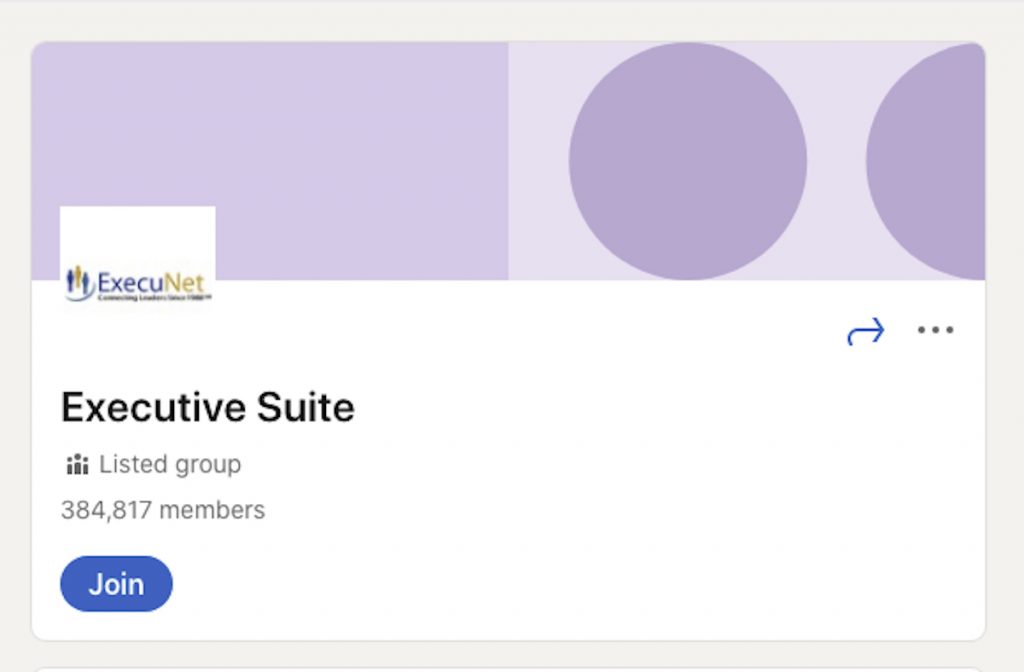 Female Entrepreneur Association
The Female Entrepreneur Association is a venue to meet other female leaders. It aims to unite female entrepreneurs. This is so they may share inspiration and spread awareness. And it has more than 12,000 members. If you're a woman-led business owner running a successful business and wishing to network, this is the place for you. (In the US, women launch upwards of 1,800 entrepreneurial ventures each day. The annual revenue of companies owned by women is about 1.9 trillion dollars.)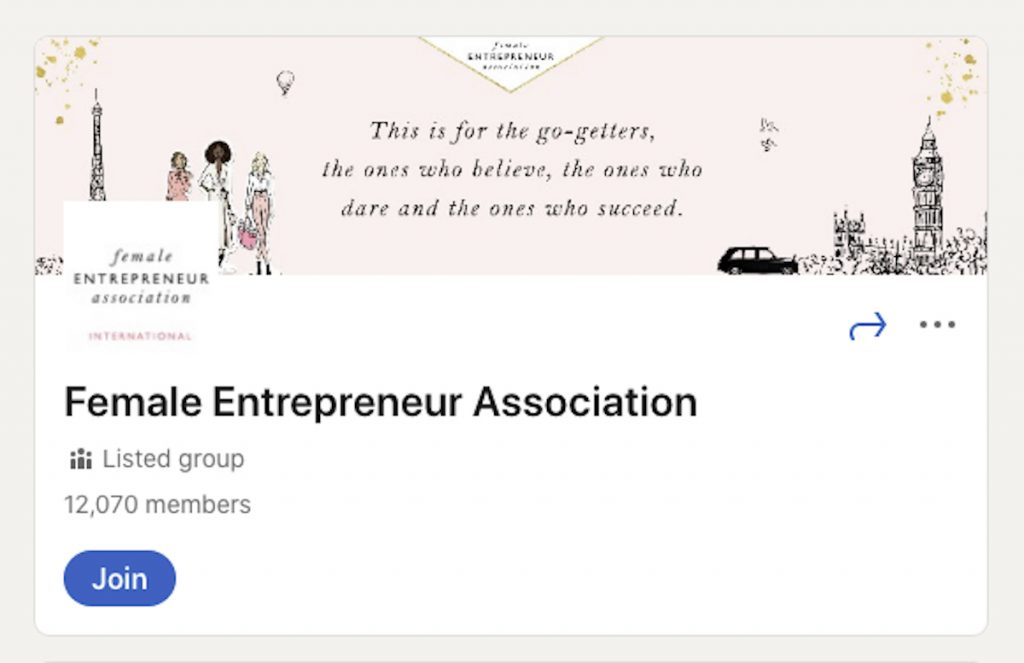 Future Trends
Future Trends brings together specialists in market research and insights. They track trends and their effects on your sector and business. Link with almost 700,000 forward-thinkers and start connecting.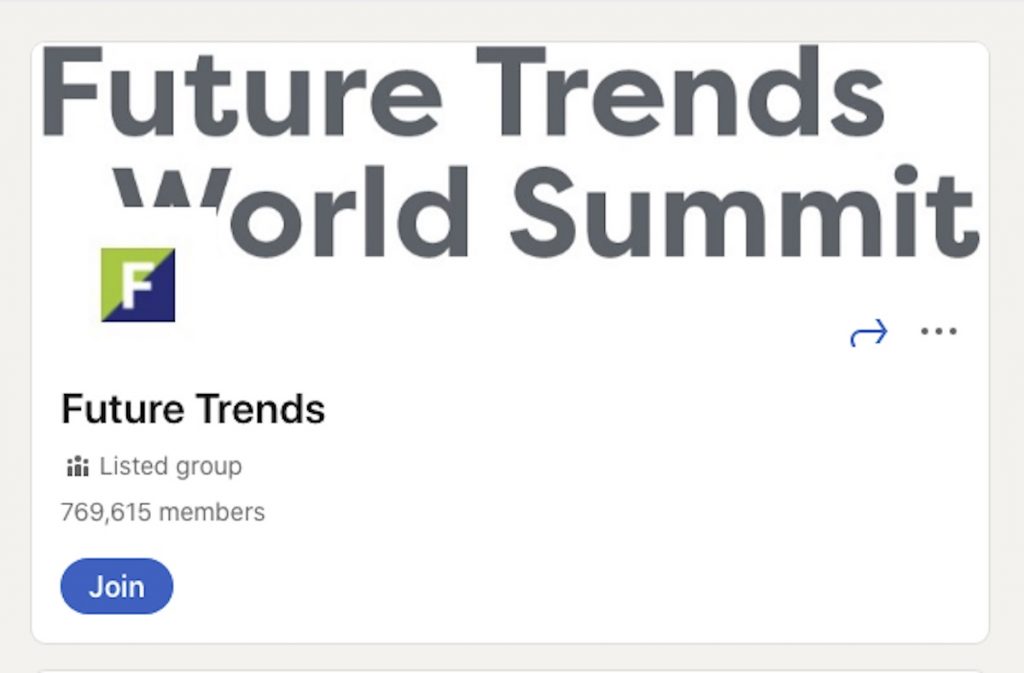 Inbound Marketers – For Marketing Professionals
The eMarketing Association manages Inbound Marketers – For Marketing Professionals. The community is for anyone who's interested in marketing. The group is focused on social media, search, email, mobile, and general inbound marketing.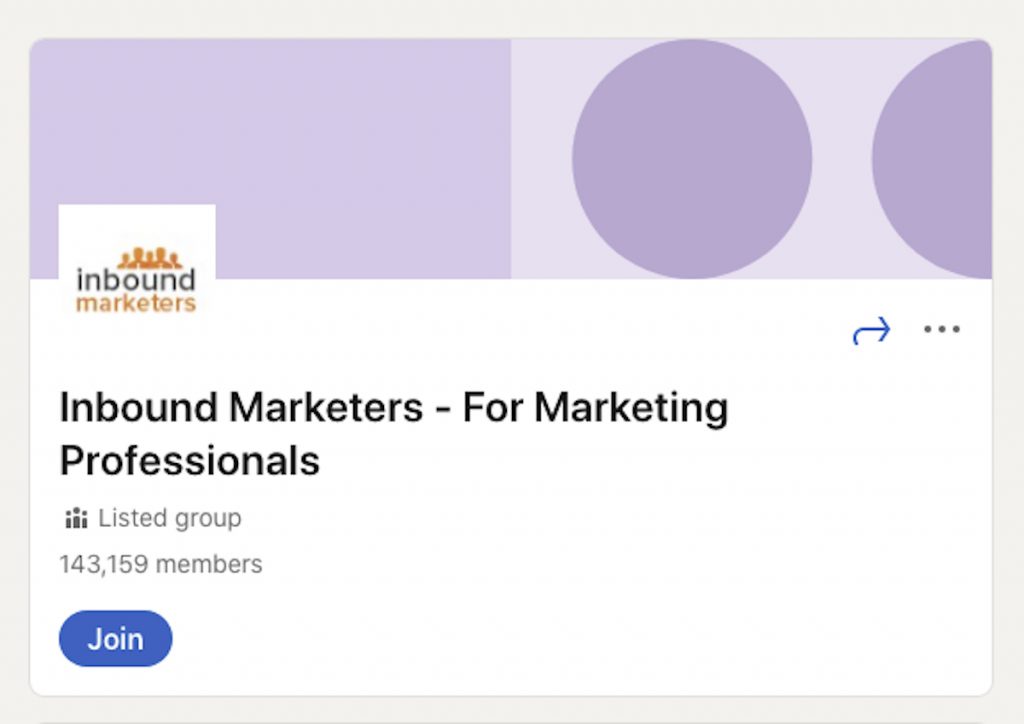 Leadership Think Tank
Leadership Think Tank is a global network with over 400,000 members. It seeks to connect up-and-coming business leaders with successful executives and entrepreneurs.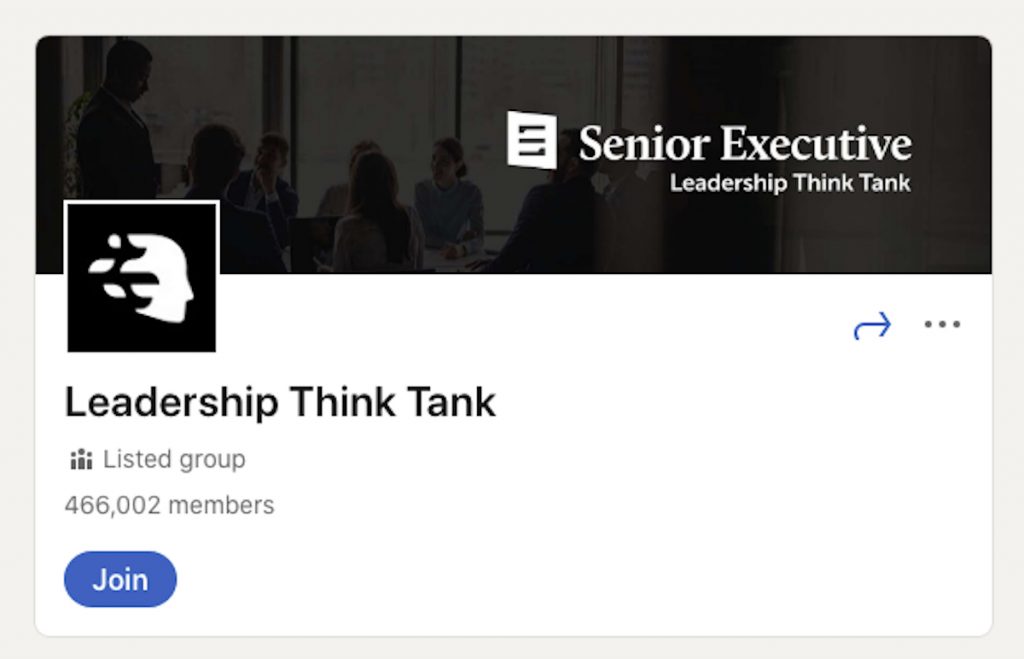 Linked Business
The Linked Business group is about difficulties that affect small businesses. They exchange experiences and discuss how to solve issues. And if they need them, find certified experts to help them out. The group has around 14,000 members.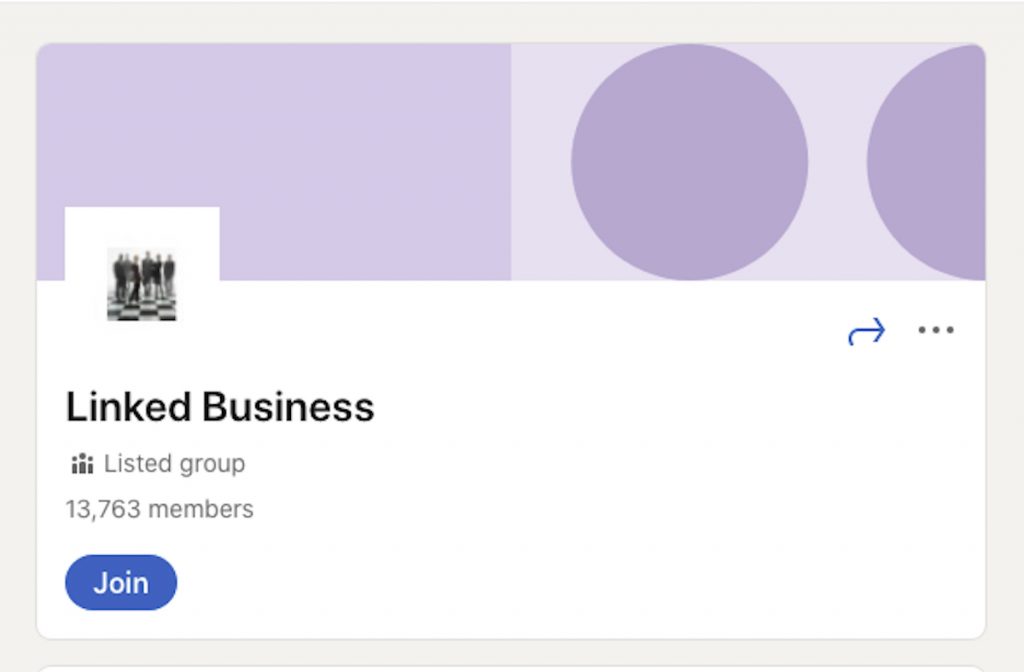 Market Research Professionals
Market Research Professionals has under 500,000 members. It's all about professionals involved with market research and networking with each other.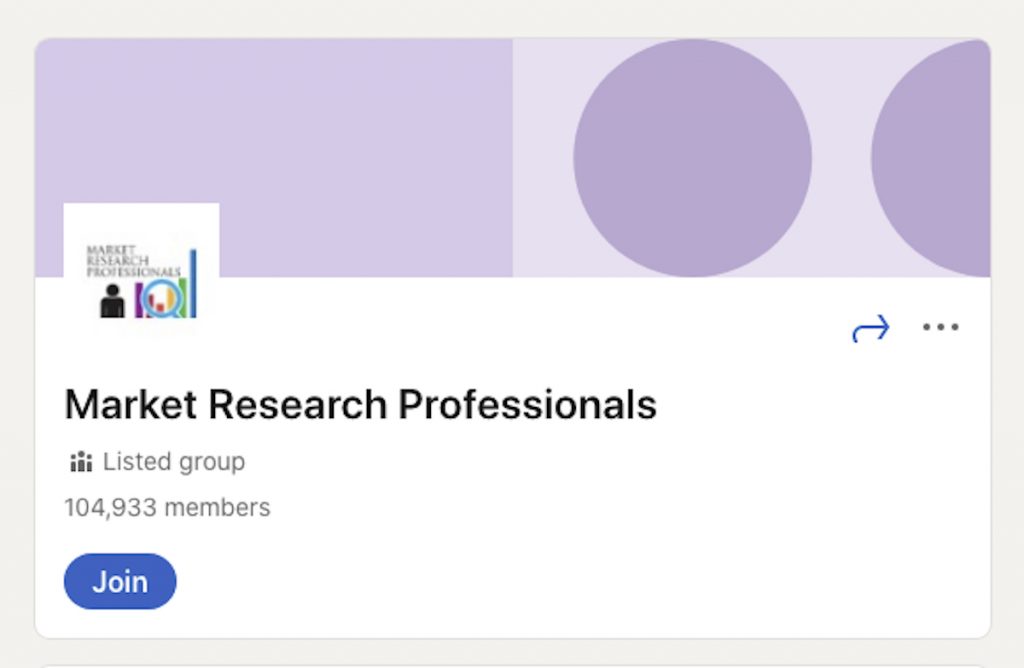 On Startups – The Community For Entrepreneurs
On Startups is for entrepreneurs to discuss marketing and sales. They also explore finance, recruiting, and other startup-related topics. The group has more than 825,000 members.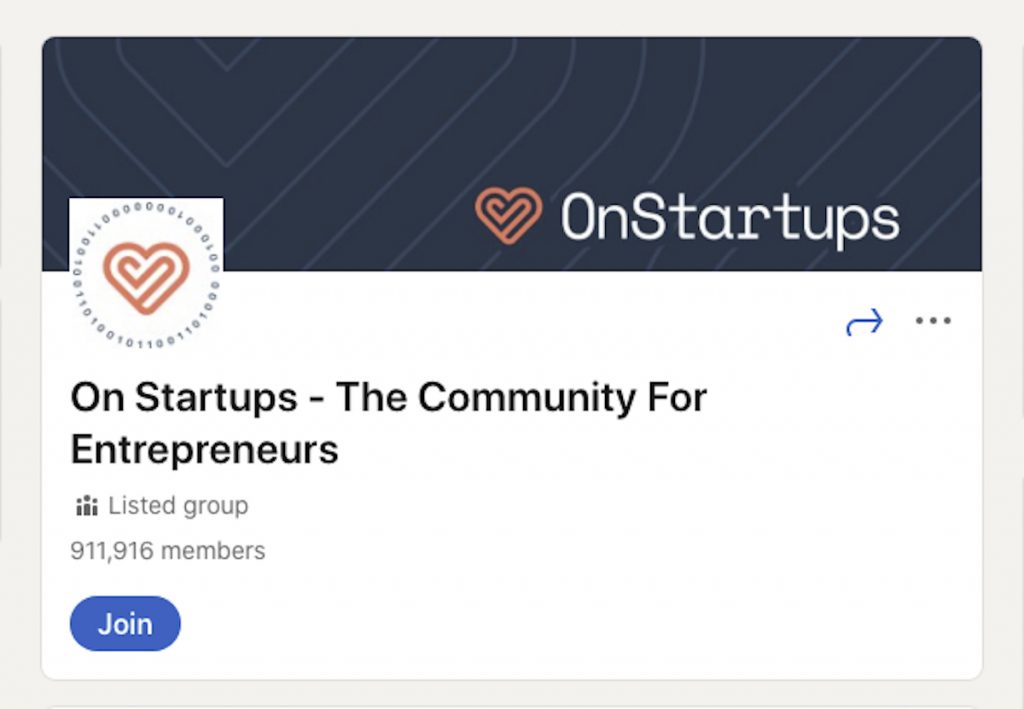 Startup Specialists Group
Startup Specialists Group has well over 582,000 members. The group serves startups, mentors, founders, and investors. It's a fantastic resource for business owners. Here you'll find startup advisors, support, business building information, and strategies for crowdfunding. You'll also learn best business practices, how to get networking help, and much more.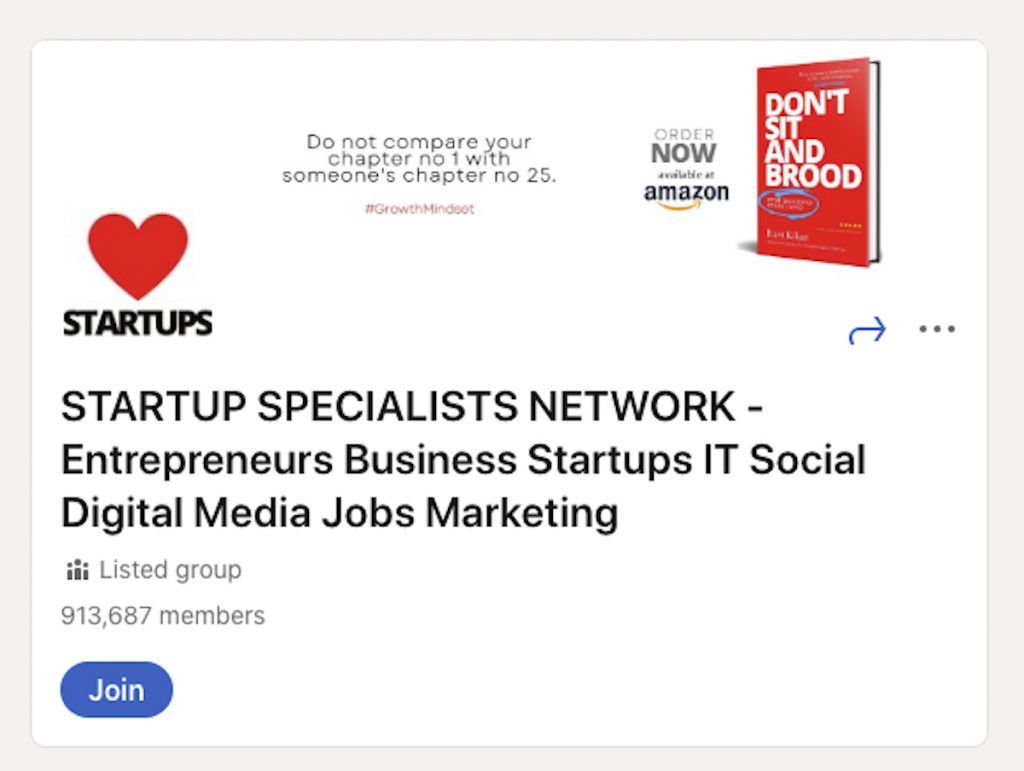 The Revenue Tribe
Professional men and women executives in The Revenue Tribe have the same objective: Increasing company revenue. Executives from Fortune 500 organizations, startups, and small businesses all learn from and share experiences in this small but excellent group.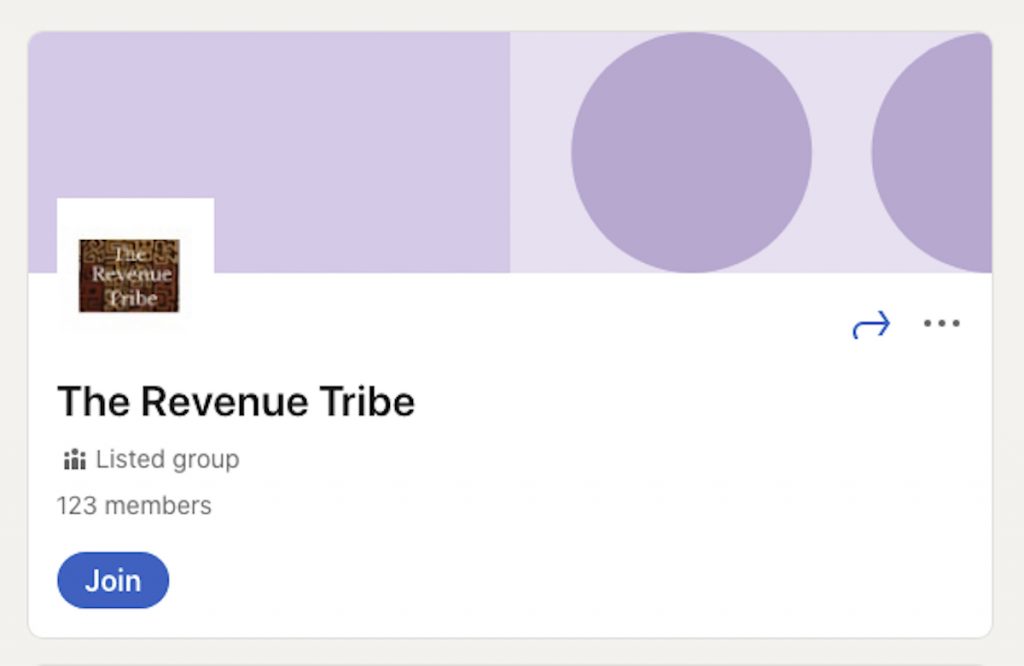 Private Equity, M&A, And Venture Capital Investment
Private Equity, M&A, and Venture Capital Investments group has over 384,000 members. The group is for entrepreneurs wanting to learn more about funding. They also discuss best practices, articles, books, events, and deal flow.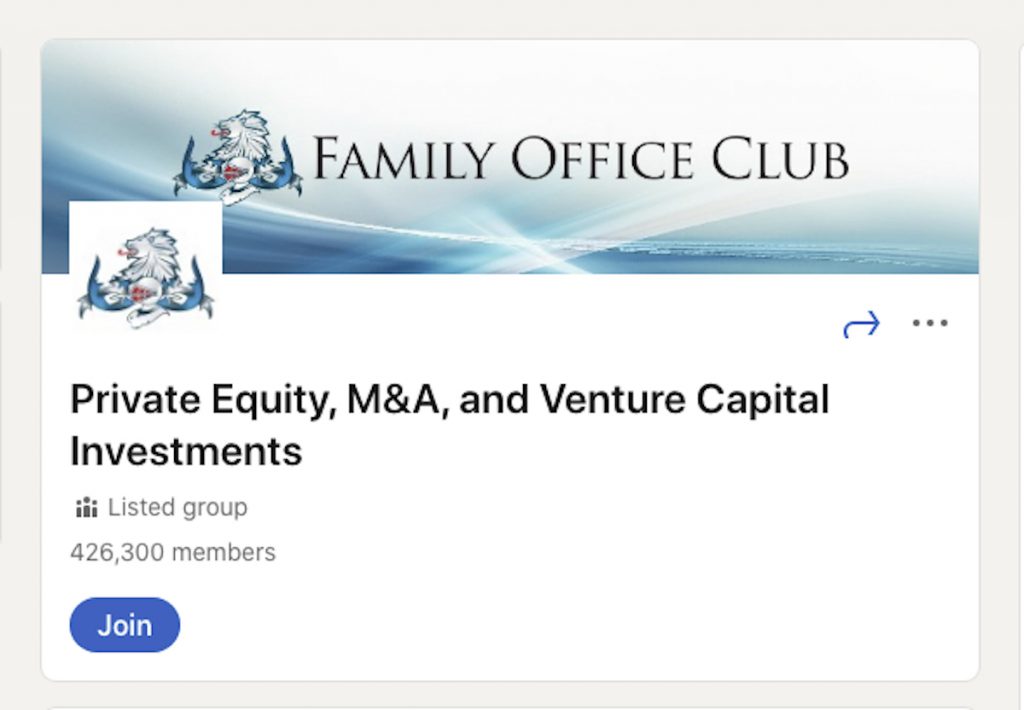 Psychology in Business
Psychology in Business: The group has over 41,000 members. It focuses on how knowing about psychology helps our work lives. You can share experiences, talk about problems and ask questions.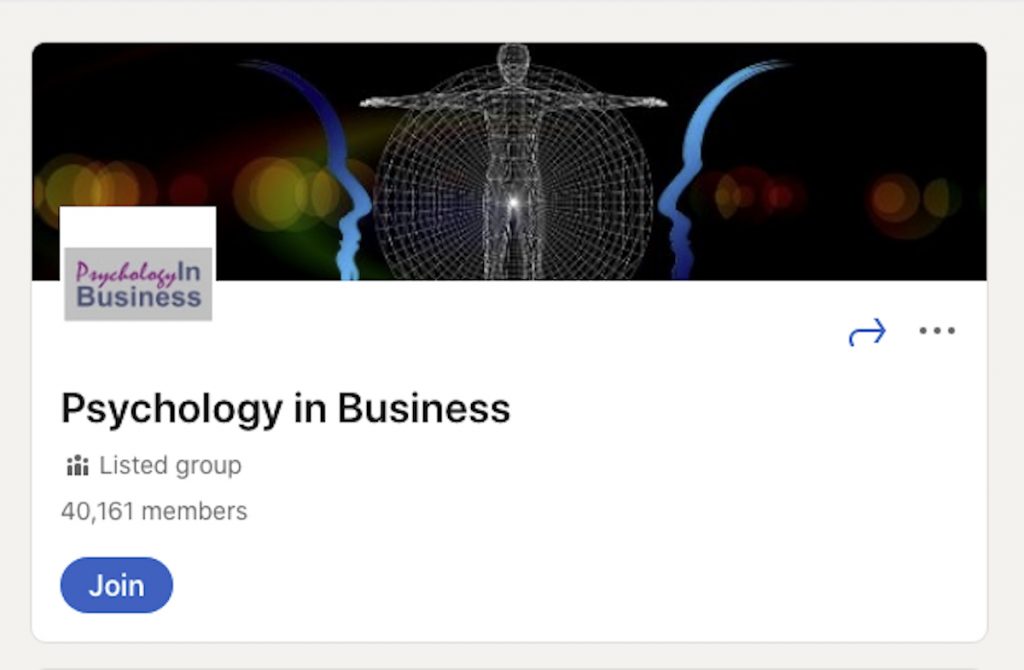 Small Business Network By Entrepreneurs HQ
The Small Business Network by Entrepreneurs HQ is a fantastic network. The group is for entrepreneurs and small business owners. Networking with coaches and thought leaders is a great way to get new ideas.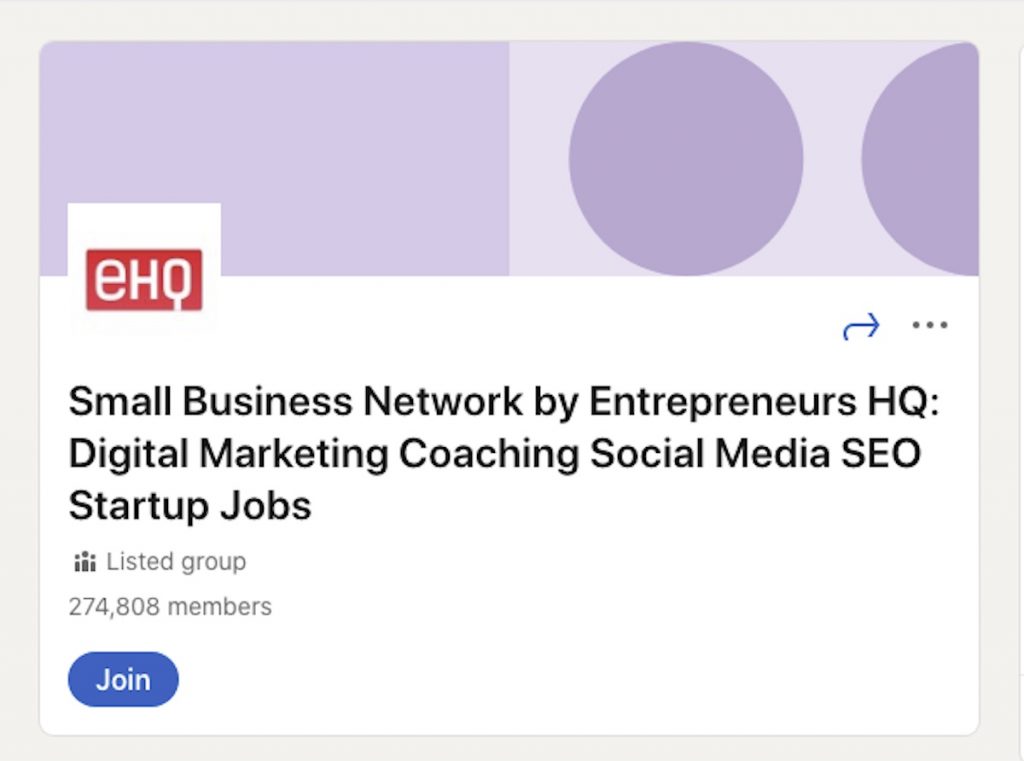 Social Entrepreneur Empowerment Network
The Social Entrepreneur Empowerment Network is for entrepreneurs with a social conscience. Ryan Eliason leads this 20,000-member LinkedIn group. This group's focus is on bringing together professionals who want to make a difference.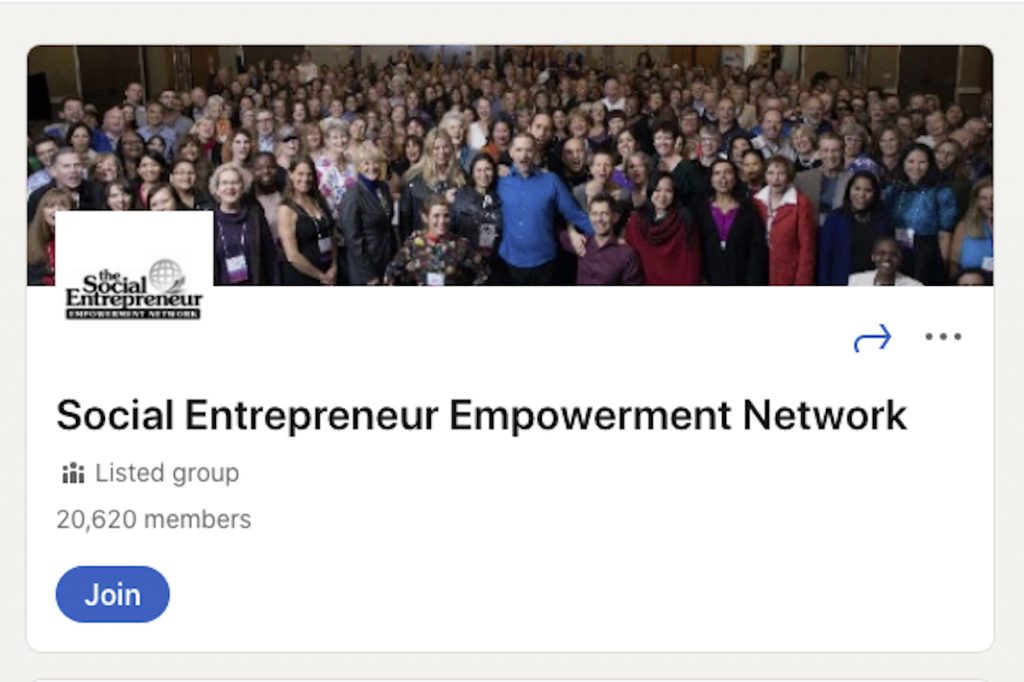 Social Media Marketing by Connect365
Social Media Marketing by Connect365.io has close to 2 million members. And boasts that it's the largest and most active social media marketing group on LinkedIn. Members can join interactive discussions on a ton of social media marketing topics. Industry experts moderate all these group talks.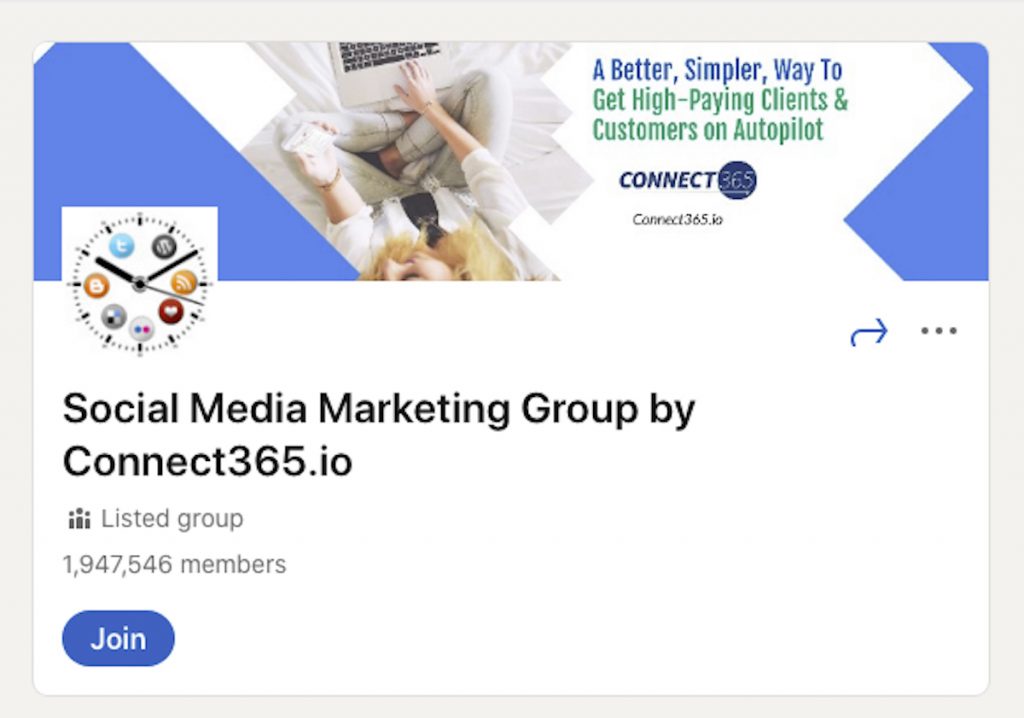 Start-Up Phase Forum
The Start-Up Phase Forum is an interesting LinkedIn group. It's for entrepreneurs and small business owners in the startup phase. Here they can get information and help. A few of the topics covered include marketing, funding, and hiring. They even cover legal considerations, blogging, catchphrases, and branding.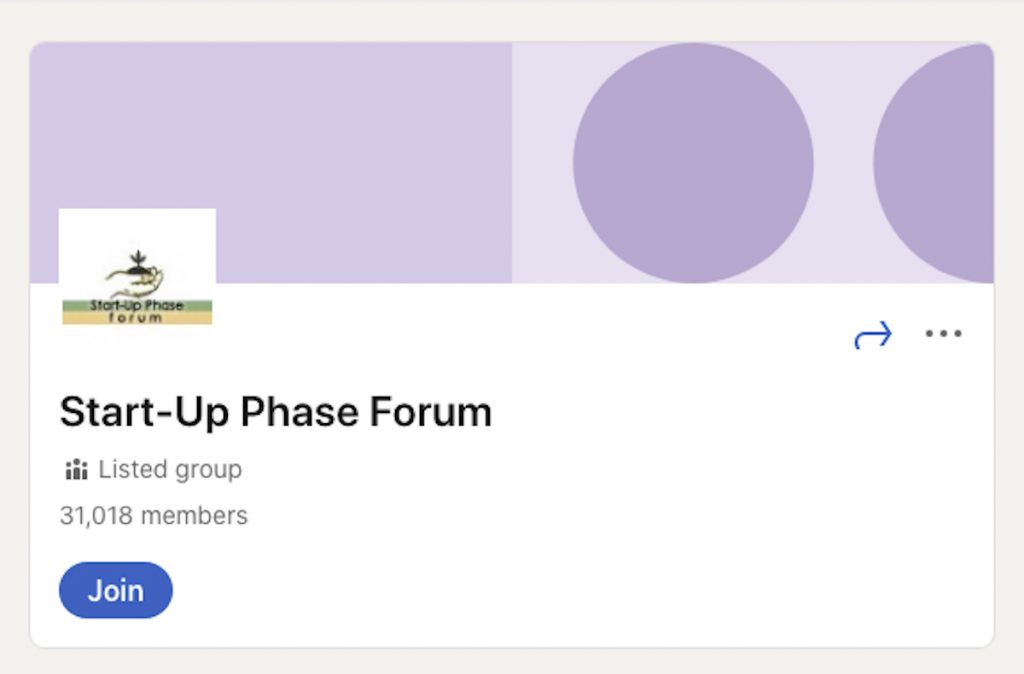 TRADE MY BIZ (Buy or sell a business worldwide)
TRADE MY BIZ is the largest global marketplace for people who want to buy or sell a business. The group has over 30,000 members. Investors, lenders, brokers, financiers, business owners, and would-be owners are invited to join.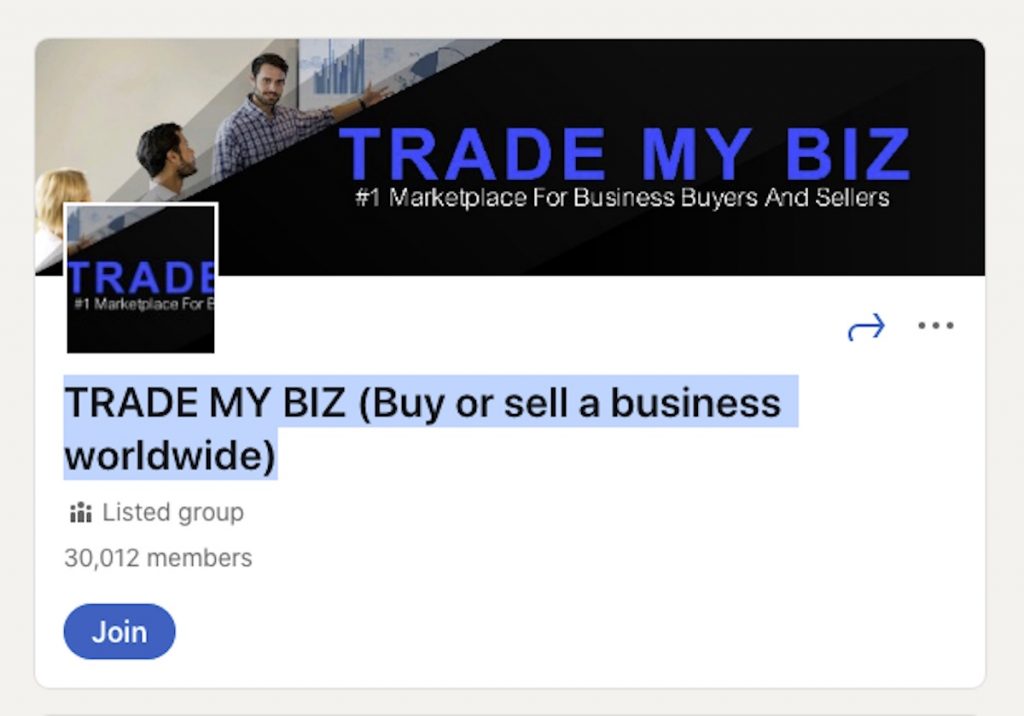 How to Use LinkedIn Groups To Grow Your Business
LinkedIn's primary focus is on professional networking. LinkedIn has made it its mission to support small business success. You can connect with new clients and other like-minded professionals.
Like many other social media platforms, there are a few ways LinkedIn can help your company or, if you're a budding business owner, grow. Check them out.
Business Relationships
Making business connections will help you grow your sales. LinkedIn is a gold mine for networking with people across the world. And it's perfect for developing lasting ties.
Brand Recognition
Making a name for yourself has become second nature by this point. The ideal tool for raising awareness and spreading your message is social media. This way, potential customers can learn about your products or services. A LinkedIn group offers many benefits to help you establish your business as a market leader.
The secret to successful LinkedIn marketing is ensuring your profile is optimized. You must be as specific as you can. It's crucial to fill up all required boxes. These include the one for "About Us" and show your logo. Make sure you add contact information, location, and company size to your profile.
Attract More Customers
The main goal of the majority of businesses is to make money. Social media marketing platforms aim to connect with and interact with your audience. But ultimately, you want these connections and interactions to result in sales. Your chances of luring in the correct customers will increase if you make your business known on social media sites like LinkedIn.
Find Suitable Personnel
Finding staff with the required qualifications can be a time-consuming process. And tedious! It involves sorting through several resumes and holding interviews. You can use LinkedIn instead. It will help reduce the number of candidates and save time and money. A platform like LinkedIn also has the advantage of attracting potential applicants. They find you rather than the other way around.
Establish your Credibility
In the digital age, credibility is essential. You must stand out. There's so much competition, and it's everywhere. LinkedIn is a platform for professional networking that can help your business succeed! A social presence can build trust with your audience. LinkedIn also allows you to highlight your and your fellow members' successes and accomplishments. And this raises the legitimacy of your brand.
How To Use LinkedIn Groups For Marketing
LinkedIn groups are super helpful if you want to talk to your customers one-on-one. These groups can help your business network with other professionals. LinkedIn Groups can also develop a connection between your brand and its clients. And they're pretty essential for your marketing strategy.
Connecting with other LinkedIn groups can help increase the visibility of your business. And also increase engagement and produce great conversations.
Keep in mind that other members of your LinkedIn group are a part of your online community. And there are benefits such as:
They encourage participation.
Users become more familiar with your brand with each active engagement.
Your brand will be more visible thanks to these groups on the site.
They help bring in more prospective clients and networking opportunities.
They promote brand affinity and loyalty.
Group members may credit your brand as the source of their growth and great experiences.
They produce a friendly and exciting atmosphere.
They enable members to engage with one another. Share ideas and their own experiences, and motivate others to take action.
LinkedIn groups serve as inspiration hubs. They encourage trust. Try and motivate your members to work together as a community. It can prove the reliability of your brand.
You should first contribute yourself and add value to other group members. Discuss any opportunities with them, and make an effort to be a good member. This is, of course, if you want to create interesting LinkedIn Groups. Establish your credibility and try not to self-promote. Your work can speak for itself. Keep in mind that these groups are on a platform that serves as a networking area.
Make the Most of LinkedIn Groups
Unfortunately, most people don't fully use LinkedIn groups. These are among the most beneficial social media marketing platforms for job search and career networking. And professional branding.
Finding a group that shares your viewpoints is a fun task. And it eventually serves as a potent lead-generation tool. Remember to maintain relevance and be consistent when marketing to LinkedIn groups. Additionally, it's critical to develop credibility and maintain it. Keep in mind that LinkedIn is one of the top platforms for connecting with your B2B audience because it effectively produces leads.
Are There Any Alternatives Out There?
LinkedIn controls your personal information and data like the other major social networks. It also has full authority over how your community develops in the future. It is thus advisable not to rely solely on it to develop a community. Or to generate leads or any other crucial tasks for the expansion of your business.
Simply starting a LinkedIn Group is probably not going to be enough. And especially if you want to establish yourself as a noteworthy thought leader in your industry.
There are some great alternatives to LinkedIn groups for business networking. But you don't hear about them too often. And they can get lost in the buzz around LinkedIn, which has been around for almost 20 years. Here are some substitutes for LinkedIn Groups for Business.
Facebook
Facebook, by far, has the biggest membership of all the public and private social networking platforms. Facebook Groups can be made public, private, or secret. Thus they are quite customizable. Here's a quick tip. Wishing to extract email addresses from Facebook groups? Try the Group Leads Chrome Extension. It can help you convert new Facebook group members into leads.
The Dots
The Dots is "LinkedIn for creatives." It's marketed as an online professional networking platform for folks who don't wear suits to the office. The Dots, a LinkedIn Groups substitute that links no-collar workers, boasts 400k monthly visitors. It's based in the UK, but anyone can join.
Bark
The purpose of Bark is to link local experts and those looking for their skills. Looking for help and advice from a professional? Bark can speed up your search process. Inquiries will be made to local experts by Bark, who will then get back to you with costs. You can design your profile and connect with prospects looking for the services you provide, which is even more beneficial.
AngelList
Are you a startup aficionado? If so, you should learn more about the social media platform AngelList. This group is for professionals who want to enhance their careers in start-up businesses and have meaningful interactions. More than 80,000 job openings are available for you to browse or apply for. Or connect as an investor to support people in raising money.
Mobilize
Mobilize calls itself a community-driven extension of your team to drive results. They help you in achieving the outcomes that are most important to you. And they provide the personnel, tools, and strategy. Mobilize is the only social networking platform on our list for businesses that you have to pay to join. 
LinkedIn Groups For Business: Over and Out
LinkedIn is not necessarily the largest or most popular network today. But few can match its power when interacting with business-minded individuals and producing prospects. A recent study by Hubspot reports that LinkedIn is 277% more effective for Lead Generation than Facebook and Twitter.
Effective networking is not about spamming, marketing, or selling; it's about giving value, sharing, assisting, and educating.  A basic LinkedIn member can currently join up to fifty Groups. Try and find organizations that are concentrated with people you want to connect with in your industry, topic, or locality and join them.
LinkedIn analyses your current profile and connections. And the "groups you may enjoy" feature then proposes groups for you to join.
Finally, an excellent habit to cultivate is to reach out to a few connections per week as your activity on LinkedIn increases. This is with the sole intent of greeting, thanking, noting that you received a promotion, asking what your connections have been up to, etc. Even if it isn't the objective, this straightforward, personal touch can result in business. The effects are profound and enduring.