Few days back, I created a Facebook support community for Group Leads chrome extension.
Days after, the engagement started picking up.
I had to reply to a comment by one of our customers and I noticed I did so via our official Group Leads Facebook page.
Honestly, I was amazed.
I was even wondering maybe I created the group via the page and I didn't note it. So Facebook now allows business pages to create and interact within its group.
From my research, I got to know this functionality started way back in July 2017. How come I didn't know that?
After more research, I discovered that in September 2018, Facebook announced they were testing the ability for group admins to allow pages to request to join as group members.
They actually rolled out this feature for everyone in February this year. What does this mean for everyone?
If you are a business who has pages on Facebook, you should be happy. You will know why if you read till the end of this post.
But…
If you are a Facebook group owner, you need to pay close attention to what am about to share with you.
Either way, there are pros and cons involved. Before further analysis, let me teach you how to enable this feature as a group admin.
How Can Group Admins Allow Pages To Request To Join As Group Members?
Yes, group admins can now allow business pages to join as group members but this function is turned off by default.
No worries.
You can allow pages to request to join your group in just two steps:
1. Go over to the group where you want to enable this and click on More menu at the top and then click on Edit group settings from the drop-down.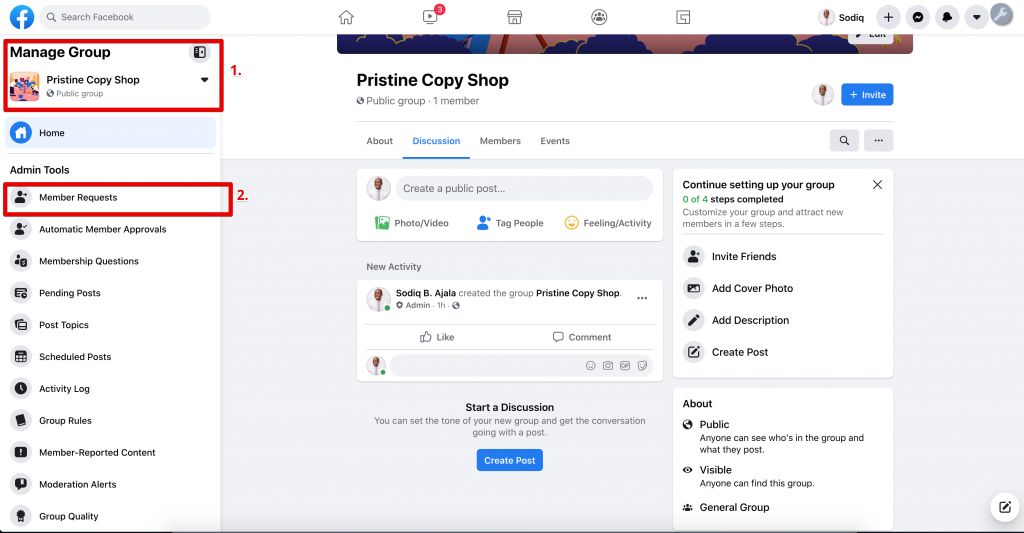 2. You need to scroll down to the Membership requests from Pages section and then select the option to:
Allow pages to request to join as group members as shown in the image below and then click the Save button to effect the changes.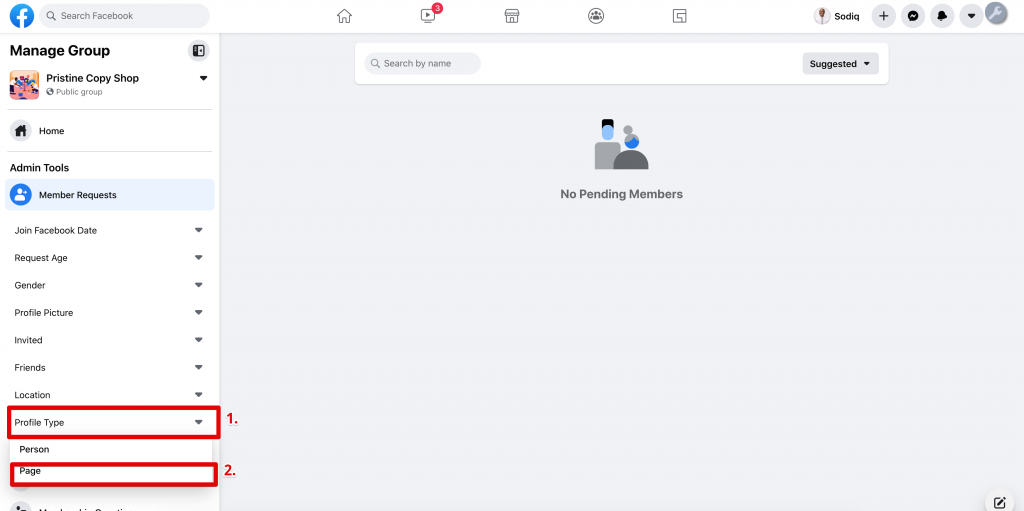 That's it.
From now on, pages are allowed to join your groups and you can turn it off at any time if you feel you want to discontinue this new feature.
Now, let talk about the advantages and disadvantages of this new group functionality.
PROS
CONS
Businesses would be able to get brand visibility, page exposure from your Facebook group.
Increase in members' business pages' following and likes.
You might start to lose leads and sales right from your own group.
If care is not taken, spamming would be the order of the day as spammers can hide under a business page and start causing a nuisance in your group.
You can see the cons are far more than the benefits.
However, the good news is that there are measures you can take as a Facebook group admin if you notice your group is in the other direction.
1. You are free to ban any page that doesn't conform with laid down rules and regulation of the group.
I think running a group without group leads is a lot of work on its own not to talk of taking time to ban offending members.
2. The lasting solution would be to turn off the ability for pages to join your group just like you enabled it like shown above.
Final Thoughts
In this post, I have been able to teach you how to allow pages to request to join your group and you've also discovered what you may gain or lose from the process.
I'm sure by now you can now answer the question: Should I Allow Pages To Request To Join As Group Members?
Can you?
Either yes or no, here is my take on this:
If you know you have team members in place to coordinate activities in your group, I feel allowing this function would help with engagement and increase in membership.
This would serve as social proof that would encourage more people to join your group and then Facebook would continue to promote your group because of these engagements.
If you don't have a moderator or the time to coordinates things, I think you should just decide not to use this new Facebook group feature.