With all the changes and improvements that Facebook has made recently, it's hard to imagine that Facebook Group Badges aren't new. Facebook introduced badges in mid-2018 as a means for group owners and admins to recognize top group users and inspire other group members to interact more.
But for those who aren't familiar with group badges and how they work, let us take a closer look to understand their usage and importance. Read on as we discuss everything you need to know about Facebook Group Badges.
What Are Facebook Group Badges?
It is essential for a community's growth that group members know each other. New members would like to see the group leaders and vice versa, and group owners want ways to recognize outstanding members and welcome new ones.
To address this issue, Facebook came up with Group Badges. They are visual features that help group owners and admins with 50 or more members learn about other group members.
It is designed to encourage community building and quickly identify fellow members. There are different badges for different members like admins, new members, founding members, conversation starters, and more. These badges appear next to the member's name whenever they post or comment on the group. It will likewise appear on the member's profile.
While it is true that badges aren't new, Facebook has recently made a few welcome additions to the badges family.
The new and improved Facebook Group Badges are an awesome way to foster community morale and assist group owners and admins to identify, recognize, and reward their group members.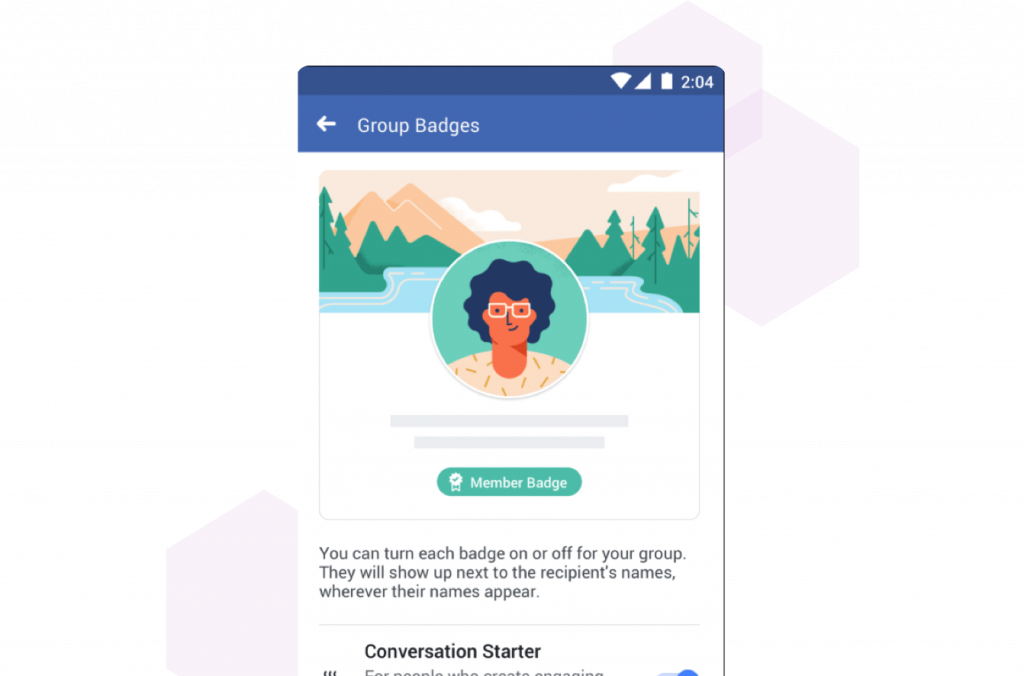 List Of Facebook Group Badges And What They Mean
Here's the complete list of group badges that members can earn as they engage with other group members:
Admin/Moderator
This badge will help group members identify the leader or leaders of the group. For a Facebook user to join a particular group, these people need to approve the request. They have the right to approve posts and delete stuff. They quietly oversee the group and makes sure that it adheres to Facebook community guidelines.

Founding Member
Newly created groups must grow their community, so Facebook created this badge to recognize people who join within the initial three days of a group's creation. Available only for newly formed groups, this badge is a tribute to those members who are there from the very start.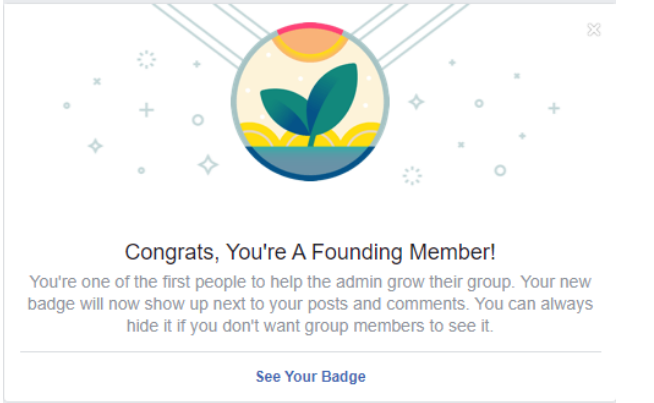 New Member
It's nice to know that you're welcome in a group.
Facebook created this badge to make new members feel supported and will carry this badge for two weeks after they join the group.
It allows other older members to help the new ones by answering their queries and guiding them as they are considered the "new kids on the block."

Group Anniversary
This badge is awarded to members as a courteous gesture on the anniversary they joined the group.
It also serves as a reminder to group owners and admins to greet them and thank them for their contribution and engagement.
This badge will appear only on the particular date that the member joined the group.

Conversation Starter
Members who create meaningful, interactive discussions on the group are given this badge. They are the ones who received the most likes and comments in four week period.
Not only that, they likewise participate actively in other conversations started by other members.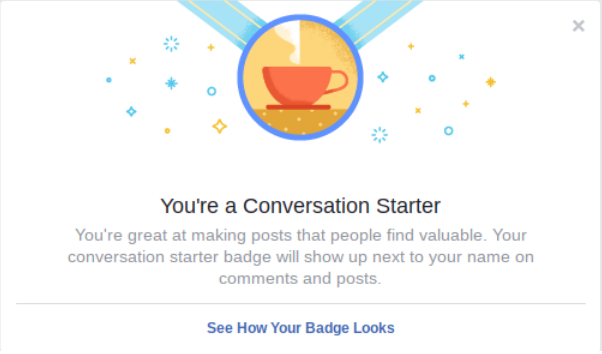 Conversation Booster
This badge is similar to a Conversation Starter badge, except that the member's engagement frequency is higher.
Simply said, the posts and comments made by the member result to invaluable and meaningful discussions time and time again. It is quality engagement over quantity.
Moreover, the posts inspire and encourage others to interact more.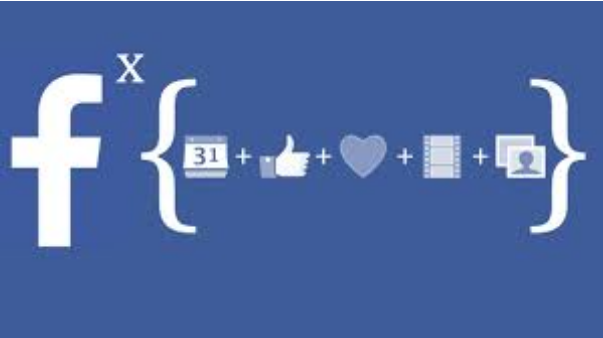 Rising Star
Facebook gives the Rising Star badge to relatively new members in their first month and generates meaningful interactions in the group.
More than just being active, Rising Stars have elicited and sparked numerous likes and comments on their posts and displayed exemplary values to the group objectives despite being new.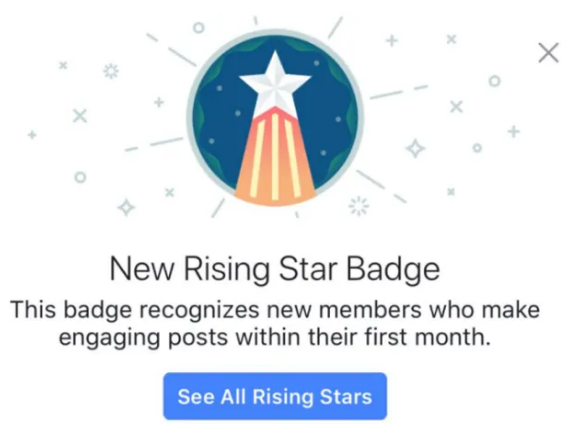 Visual Storyteller
Another version of the Conversation Starter badge, this badge is given to members who contribute photos and videos which valuable to the group.
The content should, of course, be unique and should spark a meaningful and interactive conversation within the community.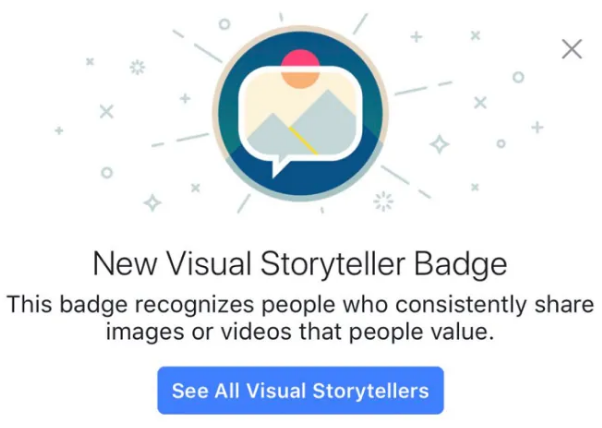 Link Curator
This particular Facebook Group Badge will be given to members who often post useful and meaningful external links.
Posting topic-relevant news that adds value repeatedly is the essential criterion in getting a Link Curator badge.

Greeter
Veteran members who frequently greet and welcome new group members are recognized and given the Greeter badge.

How Do Facebook Group Badges Work?
The group badges on Facebook have gained liking and acceptance globally that they deemed it wise to award it to deserving individuals automatically.
However, Facebook also understands that not all groups would like to use them, so they gave group owners and admins control on which badges should be available to their members.
For Admins who wish to change their badge settings, they can follow these easy steps:
1. Click Groups on the left menu.
2. Select your group.
3. Click More, then Edit Settings
4. Go to Badges, then Manage Badges
5. Select the group badges you wish to use in your group
6. Hit Save.
Final Thoughts
We all know what Facebook stands for, and that is to connect people.
Facebook did a fantastic job in implementing their group badges. It is a valuable and great tool to recognize deserving group members for their dynamic contributions. An excellent way to reward members for their engagement and active online communication.
Good communication is critical to the growth of every online community and group, and Facebook made it easier to foster camaraderie and inspire valuable interaction of members.
At Group Leads, our software will also help you to generate leads and sales for your business. Feel free to check it out.