Do you want to learn how to get leads from your Facebook group?
A Facebook group can serve as a channel for connecting and building quality relationships with your target audience without having to spend anything on advertising.
Contrary to popular belief, Facebook group lead generation is not as hard as most people thought if you have the right information and tools needed to make it happen.
Let get started!
#1 Create your own Facebook group and set up welcome questions
One of the best things you can do for your business this year is to create a group so you can build a community around your product and services.
Here is a guide that shows how a newbie grew a group from 0 to 300,000 members in 7 months without spending a dime on advertising.
You too can pull the same result if you believe and make some effort into achieving your aim.
After creating your Facebook group, you need to set up your group lead generation funnels and start collecting new group members data and most importantly emails from the first day of your group existence.
You can do that by making use of Facebook group questions to survey your new members and eventually get members' data into your CRM
#2 Set up your profile funnels
Setting up profile funnels for your Facebook account is free and it's a great way to turn profile creepers into new Facebook group members and you eventually get more leads to your marketing funnels.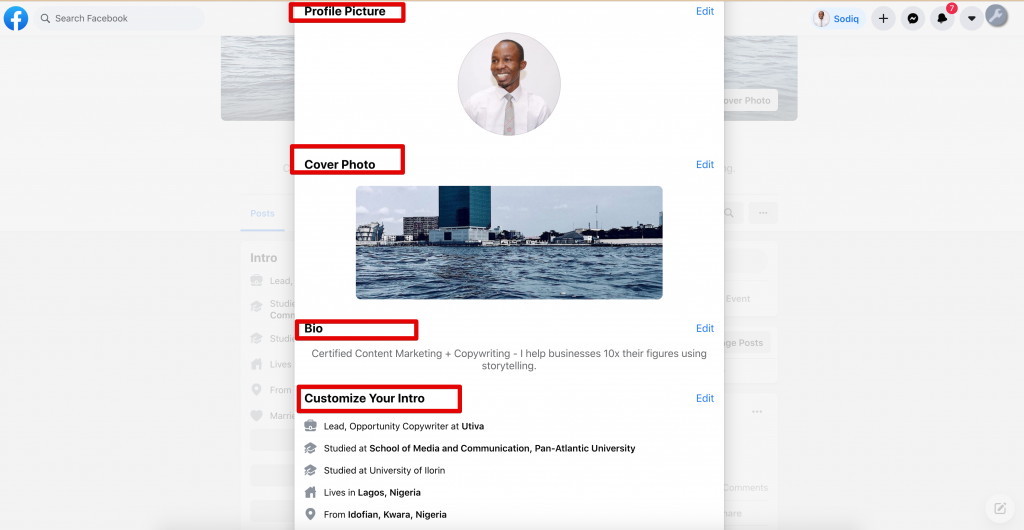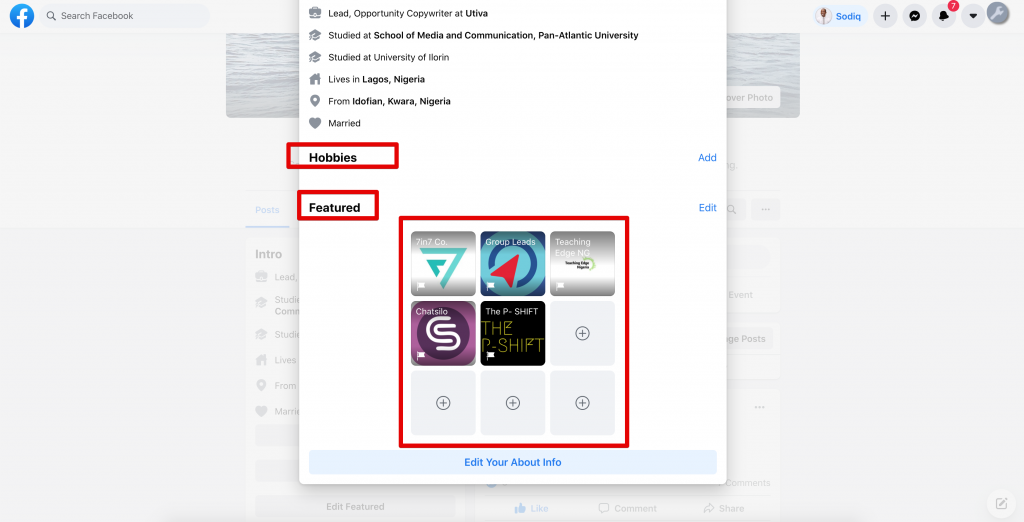 As you can see from the above example, your profile funnel consists of:
Your profile banner (at the top).
A catchy intro with a link.
Links to anywhere you want – in this case, your Facebook group.
Pages you manage (if you fill them up in your profile settings)
A square image with a call to action (CLICK HERE in Andrew's case) which prospect can click to get to your group.
In a step-by-step video, John Jones shows you how to create engaging profile funnels includes a free picture editor you can use to create your images.
#3 Know your niche and start delivering value
After creating your group and profile funnels, you need to define the niche you want to target and join a handful of popular groups in that niche to start with.
You need to start engaging in conversation within those groups. Create unique content and share in related groups.
Members would start to see you as an authority in the niche and then follow you to your Facebook profile and then eventually become a member of your group, many thanks to your profile funnels.
#4 Follow no-spam policy
While helping people in those groups, make sure you avoid selfless promotion and spamming of other people.
This way, they will respect and be eager to know more about you by visiting your Facebook profile.
So, I will advise you to have a link to your own group on your profile so they can trace you back to your own community.
#5 Collect emails from new members
With the aid of this Group Leads chrome extension, you would be able to collect emails of new members when they join your group and automatically add those emails to your choice of email marketing software.
Someone would probably ask.
If you are able to use the above extension to convert new members into leads. What about the current members?
Well, there are quite a numbers of methods you can follow to achieve this.
Direct members to your website opt-in forms
Create opt-in forms on your site and then each time you post long-form of content into your group, make sure you include a call to action links that point back to your landing page relative to the message of your post.
Of course, you need to promise them something for free in exchange for them to drop their emails and then you can automatically deliver email drips to your current members as you like and eventually sell to them.
Scrape data of current members
Another way you can generate leads is by scraping your group members data with any Facebook group scraper software that suits that purpose.
Remember, this is a black hat method and may not be in line with GDPR as well as Facebook policy.
So, I would advise you to think about it before proceeding with scraping your current Facebook group members emails and then adding them to your email marketing autoresponder.
Final Thoughts
Did I miss anything?
Which of these methods would you use to get leads from your Facebook group starting from today?
Or maybe I didn't mention one of your favourite Facebook group lead generation techniques.
Either way, just let me know by commenting below right now.