Groups are the single most powerful feature of the social media giant Facebook. They build strong, loyal and close-knit communities that foster like-minded ideas and content.
What can a Facebook Group admin see? The answer to this question will lead you to realize the immense potential Facebook groups have for content creation and business.
Mark Zuckerberg truly believes that Facebook groups are the present and the future of strong community-based content. In fact, according to CNBC.com, to promote Facebook groups, the company spent an estimated $10 million for a 60-second commercial during the 54th Super Bowl event.
What Makes a Facebook Group Successful
Check out this group on Facebook: Web Development.
This is a public group with over 16,000 members. What makes this group keep growing? What makes it to the top of the search results? Is it just their group name? Or is it the work of the group admin?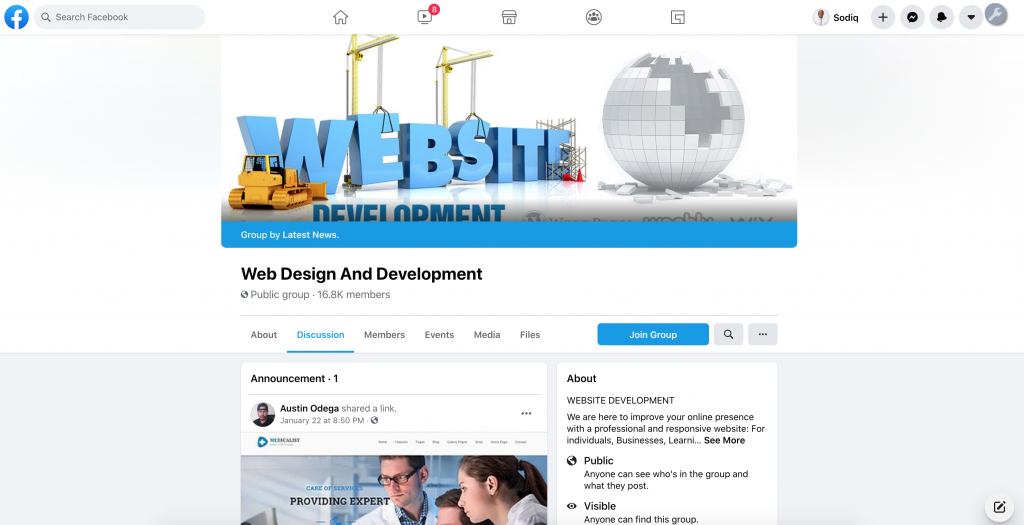 Their description says it all – A group for developers to share their codes, experiences, ideas and have meaningful discussions.
Besides this, the work of the group admin from behind the scenes plays a major role in the success of a Facebook group. To make a Facebook group grow and be profitable, the admin has to:
Moderate the group
Provide enriching experience
Weed out the discrepancies and negativity
Analyze and promote member-focused content
Members of your group see the content posted within your group. Your posts, polls, questions, links, etc, turn up on their feed. Your group members then react, comment or share your content. This bolsters your group statistics.
As a group admin yourself, however, there are special features of your group that only you as an admin can see. You can use these admin tools effectively to promote and utilize your Facebook group at its best.
So What Can Facebook Group Admins See?
The Facebook interface is built with special tools for the group admins to run groups successfully and with total ease.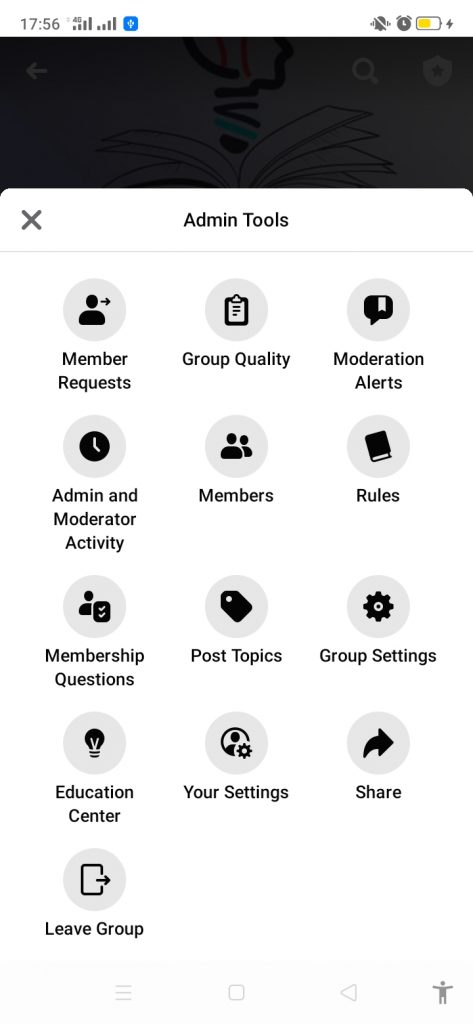 Here are some of the things you can see as a group admin that will help you in its success:
Keyword Alert
When your Facebook group is active with members' comments and posts, there may be a pattern of keywords they often use. You could mine these keywords to create more engaging content within the group.
From the menu beneath your group name, click on 'Moderate group'. Then from the options that open up, click on 'Keyword alerts'. You can then select 'set this up' from the description to enter keywords of your choice.
You can use this feature either to mine for content or to monitor the use of irrelevant or derogatory comments. The group member will not know if you've been alerted. Only you as a group admin can see this.
Automatically Flagged By FB
Facebook has its own Community Standards. If the posts, comments or story content goes against these community standards, then Facebook automatically flags it to show it to you, the group admin. They aren't visible to the rest of the group members.
You can then proceed to approve or delete these. If such violating content has been posted by members of your group, then you may mute, remove or block such members.
Member – Reported Content
When members of your group alert you of certain posts or comments that seem problematic to them, you will be able to see those here.
Only the group admin can see this alerted content, after which you can take action.
Growth Insights
The key to success is monitoring your progress. If your group has 250 members or more, it is the perfect time to analyze your group statistics. This will help you identify your weak points and work on your content.
Growth insights help you analyze your group's growth, engagement of your posts, and the demographics of your members. In group details, you can see how many members have joined your group over a period of 2 months.
When you check engagement details, you can see the number of times you have posted over 60 days. With this, you can determine if your group is growing or losing action.
As a group admin, you can exclusively see which members are active in your group. This will help you to weed out inactive members who bring down your group statistics and search ranking.
You can also see the popular days and times when members are active, visiting and participating within your group. This will help you to time/ schedule your posts to achieve higher interaction. This will also give you a time frame to be active to control and analyze your group activities.
Mark As Announcement
Group admins have special superpowers. One among them is marking some posts as announcements. As a group admin, you can mark up to 10 posts as announcements. This will help you to place these posts on the top and easily visible to all members.
Removed Member Clean Up
This is another effective tool in the hands of a group admin to keep the group spick and span. Earlier, an admin could just delete a member for inactivity or violation of group rules. Now, with this feature, a group admin can delete all earlier posts, comments, links, etc from the group of the member to be deleted. This cleans up your group and keeps it relevant to your content and ideas.
Scheduled Posts
Running a Facebook group is quite some work. To make it successful, you need to post regularly as well as work on monitoring your content. To assist admins, Facebook has a special feature that only group admins can see and do– Schedule posts.
You can theme posts, create them and schedule accordingly. This will give you time to handle the other aspects of your group while also being active frequently.
Membership Request Filter
Facebook has helped the group admins profoundly by creating a membership request filter or automatic member approval. This means that group admins can set up an auto-approval of those members who meet the important criteria of your group, like those who answer the pre-joining questions, etc.
Answers to Join-in Questions
One of the most powerful things that a Facebook group admin can see is the answers to the questions that members enter while joining.
If you haven't already, then it is very helpful to you to create 3 questions that users can answer before joining your group. One of the questions could be an email address.
These answers can be stored and used as content prompts and generators for you. Also, the email address of the members who join will add up to grow your email list.
This process can be simplified and automated with Group Leads chrome extension with just a click of a button, this is a simple to use chrome extension that:
Automatically saves all the 3 answers of your members into a google sheet, from where you can generate leads and content
Also saves the answers on a dashboard that shows you statistics of your group
It even links up to your email marketing software from where you can send out email newsletters to growing members.
Final Thoughts
Facebook groups are growing to be more fruitful for content creators, developers and businesses. The admin tools built by Facebook, have features to let the group admin see and manage the group with efficiency and ease.
When members keep adding up quickly, it turns harder to manage the groups. Hence, knowing what you can see as a group admin helps you to cut down chunks of time and make your group grow more and make more money or content easily.
There are also many tools developed, like Group Leads which you can start for free, to make the life of Facebook group admins easier. After all, you need time and freedom to make your Facebook group successful.