It's no secret that short videos are highly appealing; TikTok's sudden rise to fame and the success of Instagram Reels are just two examples. Yet, what about Facebook Reels?
Facebook's answer to short-form video, Reels, arrived at the scene a little later than the competition, but it's not to be underestimated.
Using Facebook Reels as part of your content marketing plan is a must. This is especially true because you can reuse old posts.
Learn more about Facebook group Reels, including how to create and share your own short videos, in this in-depth guide.
What Are Facebook Reels?
Like Instagram Stories or TikTok videos, Facebook now allows users to create and share "Reels," short videos that play continuously for 60 seconds. You may find them in either your news feed or Facebook Watch.
Reels are only accessible through the Facebook mobile app, not the desktop website. The Reels tab may be found above the Stories tab on your homepage. Access the Reels that other users have uploaded by clicking the Reels tab.
Where Are Facebook Reels Shown?
Facebook has made it simple for the videos to show up pretty much anywhere on the platform to get you to watch Reels. Here's where you can look for Reels on Facebook.
Reels on Your Feed
Reels will show up to the right of your Stories at the top of your page. As you scroll down your Feed, you'll also find Reels.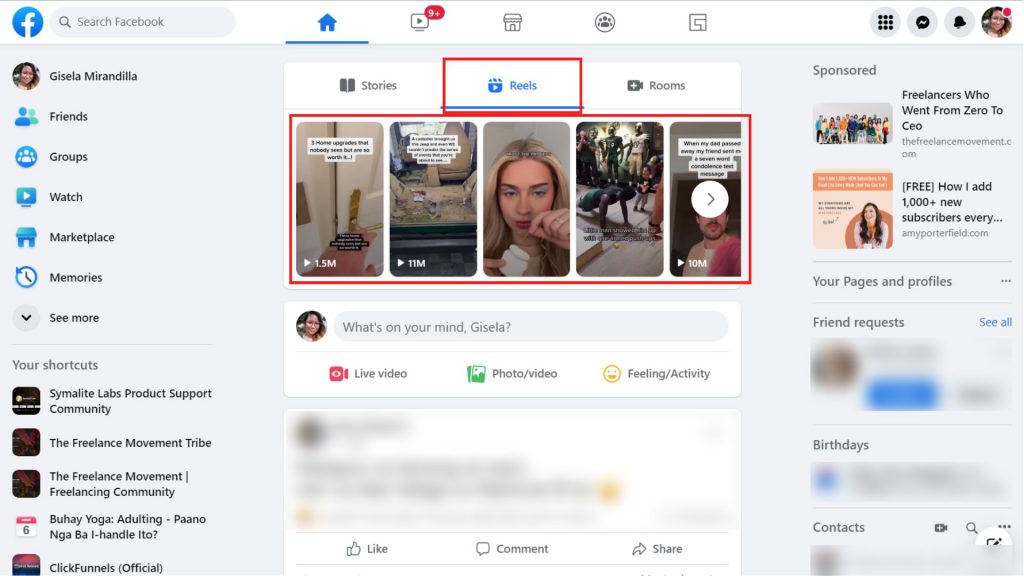 Facebook Group Reels
Reels will be accessible in Facebook Groups via the sidebar to the right.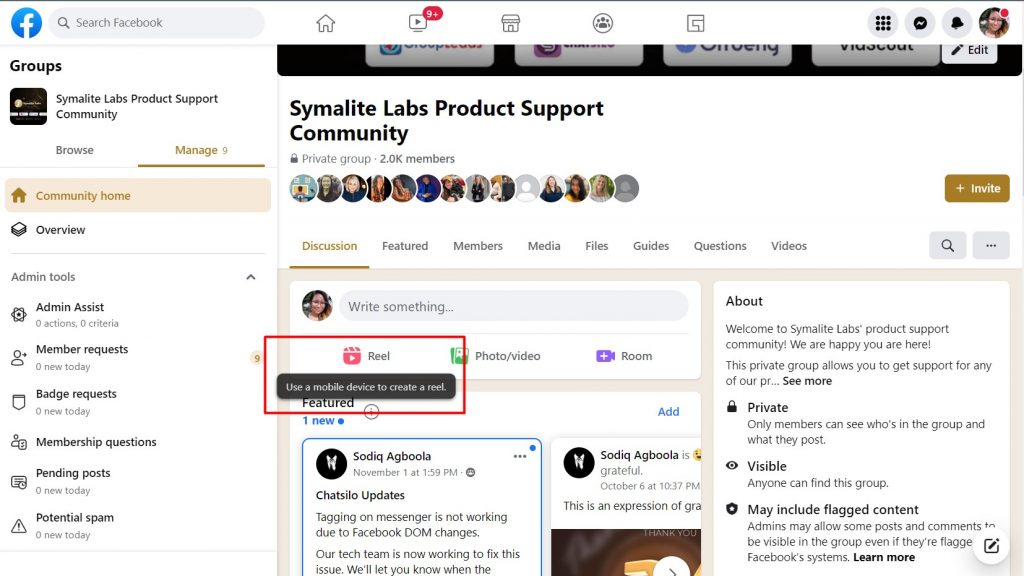 Your Menu
In your Facebook app, the menu may be accessed from the homepage by clicking the hamburger menu. It may be found in the upper right corner of an Android device. A drop-down menu is available in your app for iPhone users.
You may access the Reels option by navigating down the menu.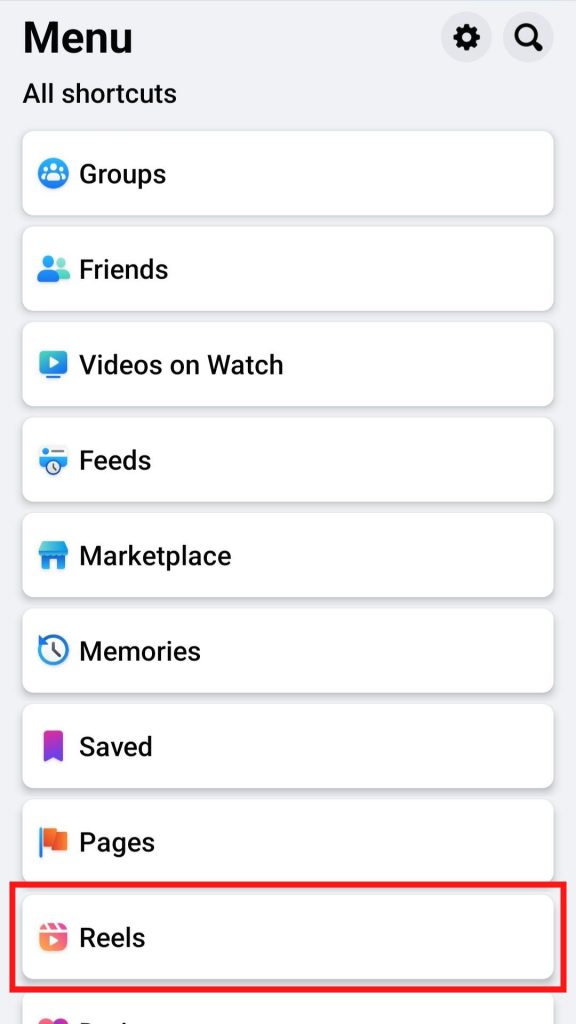 Creating Facebook Group Reels in 5 Easy Steps
Do you dread making short videos? Don't worry; creating your first Facebook Reel is easier than you think. Here are the 5 simple steps we've outlined for you to follow.
We'll go over everything you need to know to get started with Facebook Reels, including posting, splicing, and editing your videos.
Take note that this can only be done on the mobile app and not on your desktop.
Step 1. Tap "Reel"
Head over to your Facebook group and click "Reel."
Selecting this will open up your phone's photo album. This is where you may upload videos and photographs that you have already shot to your Facebook Reels. If you choose, you may create and make your own reel.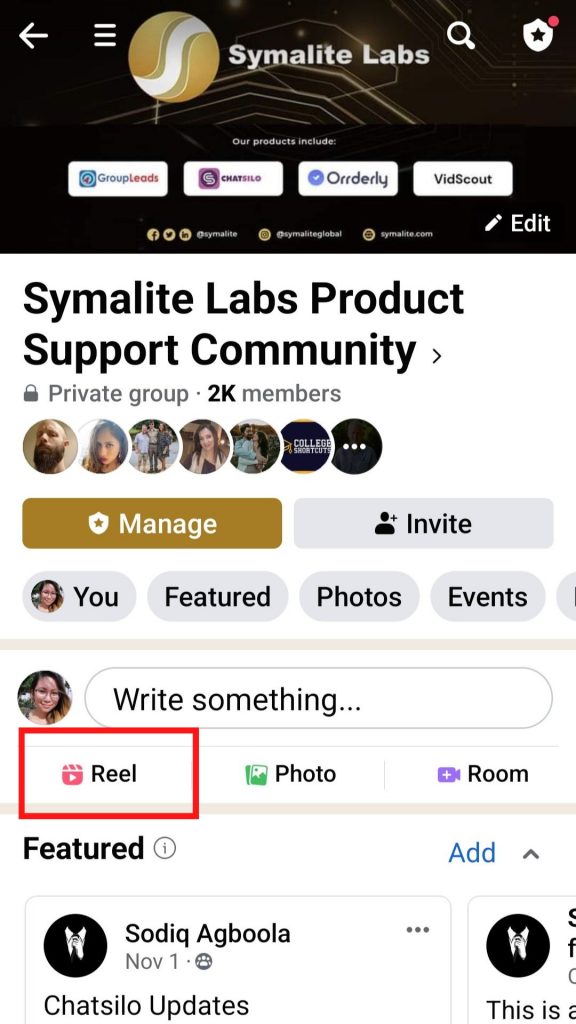 Step 2. Record, edit, or upload your material
If you'd rather make your own video, tools like the green screen are at your disposal. You may also use a photo you've uploaded as the green screen background.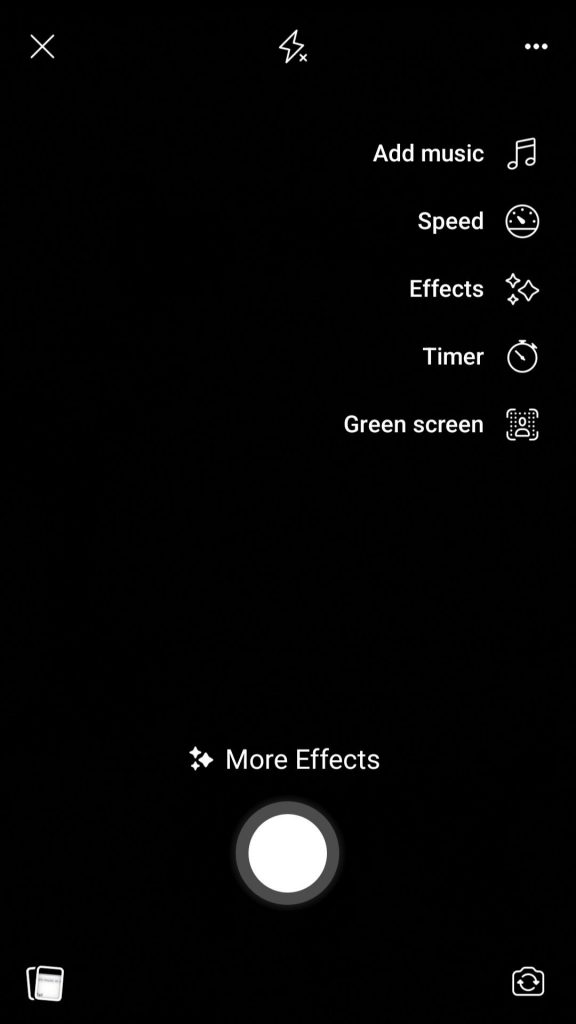 You may customize your project by including music, changing the pace, applying filters, or setting the timeframe. A green screen will no longer display if you apply a filter, though.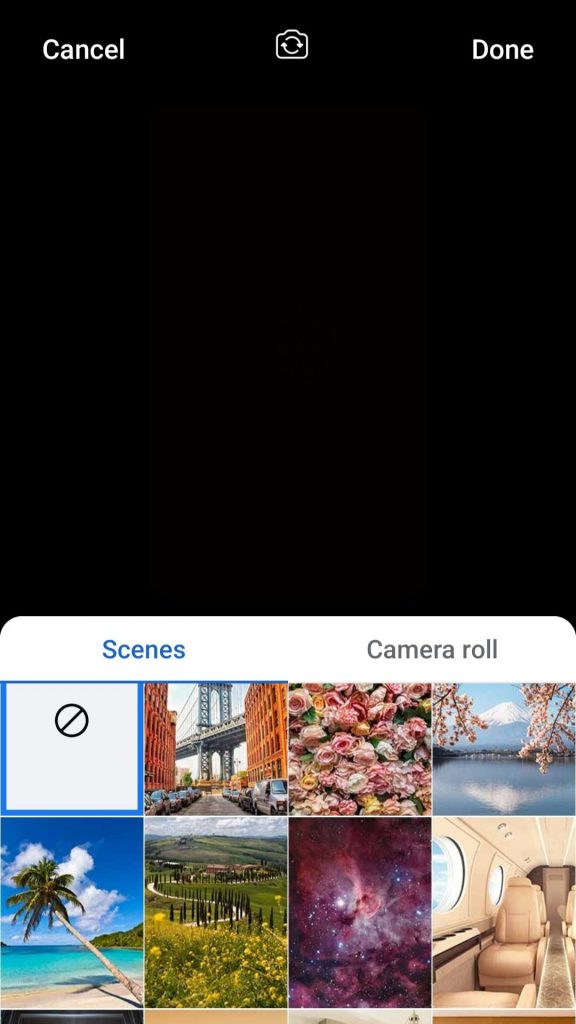 It's time to apply effects when you've finished shooting your video or uploading your own photo.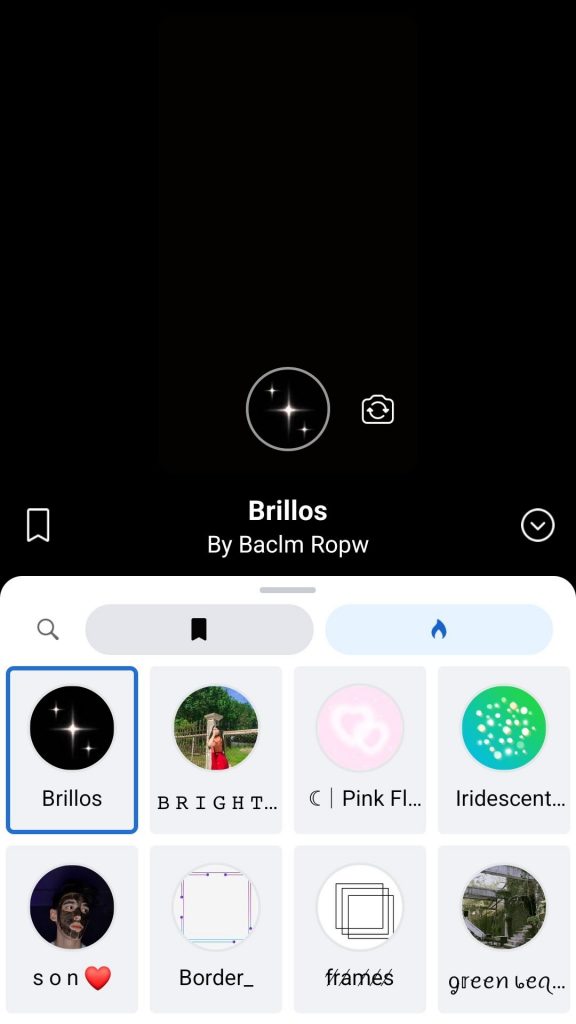 Step 3: Add audio, text, stickers, or music
Using the options on the right side of the screen, you can add audio clips, messages, stickers, and music into your reel. To get the perfect length for your video, this is the place to do it.
With the help of the Text overlay, you may annotate your video but keep the amount of text to a minimum. It's recommended that you limit the amount of text on your images and videos.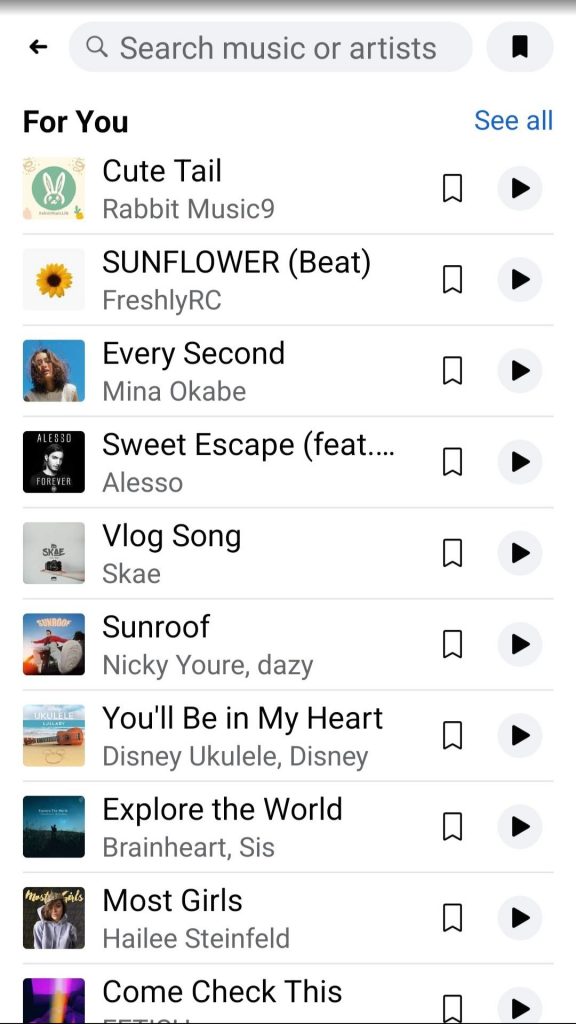 You may add music or a voiceover by selecting audio from the menu at the top.
To save the video to your mobile device, select Save.
Once you're satisfied with your video's edits and transitions, click the Next button.
The reel's caption will include your description. You may reach a wider audience by using hashtags that are both relevant and popular.
Click the "Share reel" button at the bottom of the screen to send it on.
Your Facebook friends may now view your video reel. And perhaps get some new eyes on it.
To What Extent Can Facebook Group Reels Boost Your Group's Success?
The ROI of Creativity
Facebook Reels are entertaining, and companies have a Facebook presence to find and keep customers who care about what they sell. Their primary motivation is to maximize profits. With Reels, companies can be confident that the social media material they produce on the platform will provide a favorable return.
Enhanced discoverability
Facebook's demographic peak is between the ages of 25 and 34, and 70% of its users access the platform daily. As vital as it is to understand the numbers, it is even more crucial to identify your target demographic to create content that resonates with them.
Now that Facebook Reels is available to everyone worldwide, you may find an audience you never knew existed. However, it doesn't mean you can't reach out to them and turn them into loyal customers. After all, you never know when they'll be the perfect customer for you, and in the interim, they may help spread the word about your business.
Analysis of Facebook's User Base
Facebook is a very powerful financial force, so don't underestimate them. From what we can see, Facebook users tend to be well-educated professionals with substantial extra cash. Your Facebook Reels should be driven by your creativity. In any case, you should also think about the likelihood of making a sale to your target demographic. It's possible to entertain and advertise in novel ways.
Tips for Facebook Group Reels
Everybody is aware of how critical it is to stick to best practices and provide content that people actually want to watch. In contrast, if your Reels go off the rails, you can qualify for the much sought-after Reels Play bonus round.
In an effort to encourage and reward artists whose movies receive 1,000 or more views within 30 days, Facebook developed Reels Play. The goal of the initiative is to provide financial compensation to content providers in exchange for these social media video views.
Only select users will be invited to participate in Reels Play, and they will get notifications in the Instagram app's business settings.
Therefore, if you want to keep your reel game on point, you should follow these guidelines.
Observe What Works
You may direct your time and energy toward the material that is actually effective by monitoring its performance. You have the option of using the in-app analytics dashboard provided by Facebook Groups, or upgrading to third-party analytics tools like Hootsuite, which provide far more in-depth information.
If your account is still in its beginnings, there won't be enough information to determine its success or failure. On the other hand, if you get a lot of likes or views on Instagram or TikTok, you can utilize that information to figure out what you did right. Then, you may use what you learned from those applications to inform your own experiments.
Put your TikTok videos to Good Use
One guaranteed approach to cutting down on work time is to repurpose existing material. Take the most popular clips from your TikTok account and re-upload them to your Facebook Reels.
Instagram has made it plain that it will reduce the visibility of posts that contain watermarks, and Facebook is likely to follow suit.
Fortunately, TikTok's watermark can be easily edited out using Snaptik.
Link Your Instagram Reels
You may as well use both if you're already utilizing one. By activating a button when you publish, you can simply share your Instagram Reels on Facebook. If you choose, you may also have it broadcast your new posts automatically.
Put Up Some Good Stuff
A choppy or fuzzy video is a quick way to convince someone to click the "skip" button. So, only share the best videos and photos on your Facebook Reels.
All of your content is on-brand. People will associate your brand favorably with your professionalism if you upload only high-quality material. It also increases the likelihood that your audience will engage with you significantly.
Moreover, high-quality movies are more likely to be shared by people, which helps expand the brand's exposure.
Vertical Videos Only
Facebook Reels, like TikTok and Instagram Stories, are designed to play in a vertical format. If you want to get a good recording, don't tilt your phone.
Keep in mind that Facebook favors posts that adhere to all of its guidelines.
Use Music
Including music in your Reels is a great way to give your films a boost of energy and excitement, making them more interesting and enjoyable to watch.
The right music can also help viewers recall your video's content among a sea of other reels by setting the mood. Even better, you can monitor popular activities and insert yourself into ongoing discussions.
Maintain Adequate Lighting
To get a professional look in videos for social media, good lighting is a must. A low-light photograph is usually blurry and obscured by shadows. This might annoy your audience, leading them to skip over your material.
The tone of a video can also be affected by the quality of its lighting. For instance, the video's mood may be altered by adjusting the lighting to get a softer or brighter effect.
Final Thoughts
There is a growing number of content possibilities due to the expansion of social networks. Using these Facebook Reels, your group can expand its online visibility.
Another way to increase your sales is by using Group Leads. It works by converting your new Facebook group members into potential clients.